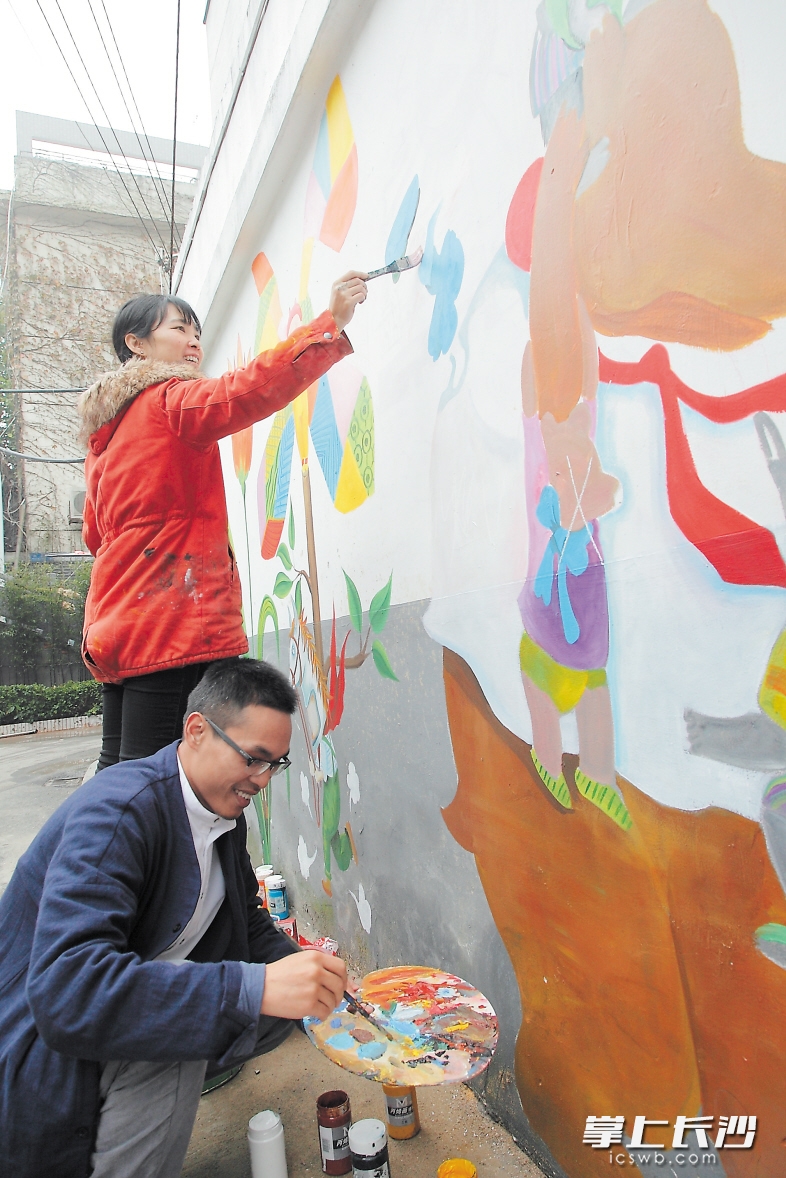 芙蓉区丰泉古井社区内,85后小夫妻每天在社区老街巷里作画,与现实交融的创意彩画,让老街变得萌萌哒。
  In the Fengquan Gujing Community, Furong District, Changsha, a couple at the age of 1985s makes creative drawings on the old alley walls. The alley takes on a new look, much adorable and vigorous.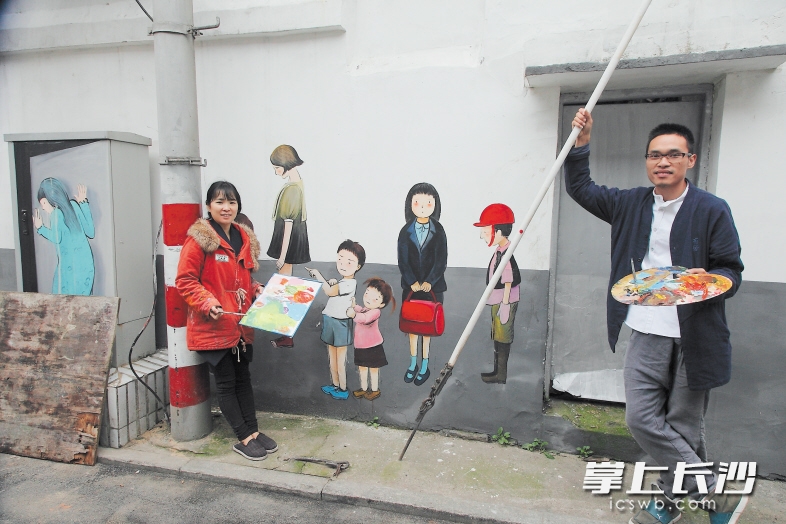 夫妻俩根据墙面原有的布局、居民生活设施的特征等,因地制宜进行绘画。
  The couple create paintings according to original layout of the wall and features of residents' living facilities.
  以上图片均为长沙晚报记者 陈飞 摄
  The above photos are from are taken by Chen Fei, a journalist of Changsha Evening Paper.
  Original link: 85后夫妻绘出长沙最萌街巷