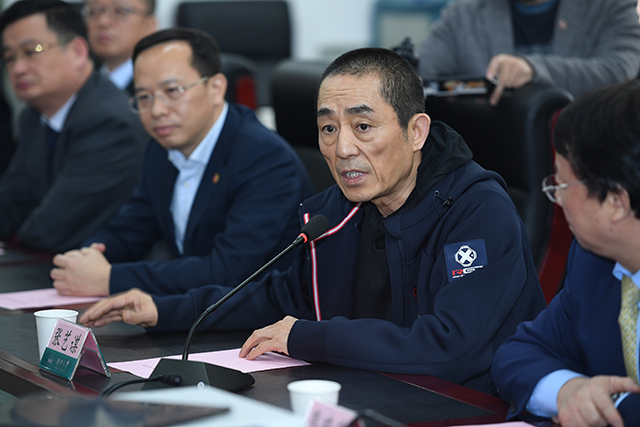 Hunan University (HNU) President Duan Xianzhong and Founding General Partner of IDG Capital Partners Mr. Hugo Shong signed an agreement on the establishment of HNU Zhangyimou Art School on the morning of December 11, 2016. Renowned Chinese movie director Zhang Yimou attended the signing ceremony.
  The agreement was considered as a gift to HNU on the occasion of its 90th anniversary of naming, and 1040th anniversary of the founding of Yuelu Academy.
  Mr. Shong was graduated from HNU, and has always contributed to the university's development. He set up scholarship and fellowship for outstanding teachers, and donated for a natatorium. He invited Director Zhang Yimou this time to found the Art School, with a start-up capital of not less than 20 million yuan. Within 5 years, at least 100 million yuan would be input in total.
  "China is currently short of directors, playwrights and managers for large shows and art activities", said Zhang. "The School is expected to foster talents in these fields."
  HNU has a complete art education system for undergraduates, masters, and doctoral and post-doctoral researchers. The Zhangyimou Art School, subordinate to HNU, will target high-end professionals for large shows directing, producing, and management. It will provide graduate programs initially, and then gradually expand to undergraduate education.