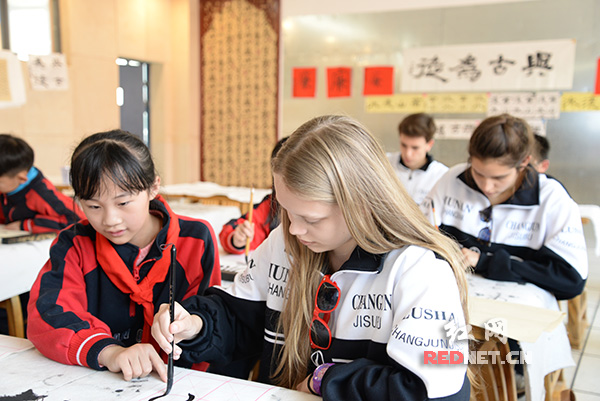 Sino-French students learn Chinese calligraphy.
  Sino-French students practice shadowboxing.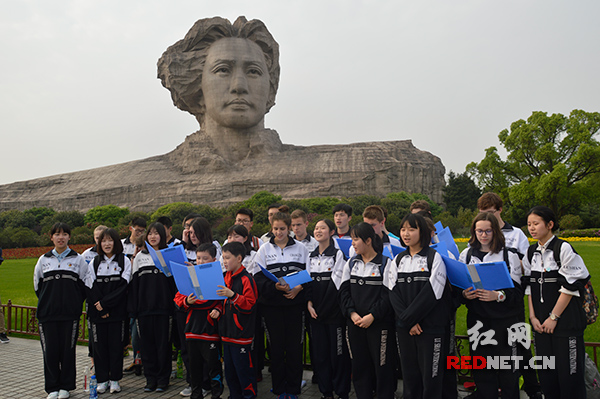 Sino-French students read together at Juzizhou.
  红网长沙4月10日讯(通讯员 钟武伟 龙艳 记者 周丹)3月31日至4月10日,法国加莱市圣皮埃尔学校16位师生来到长沙市访问交流,姊妹学校长沙麓山国际实验学校热情接待了圣皮埃尔学校师生一行。
  Rednet (Changsha): During March 31~April 10, 16 teachers and students from French Calais Saint-Pierre School visited Changsha for exchange and communication. The sister school Changsha Lushan International Experimental School received themhospitably.
  Original link: 法国师生走进中国文化 橘子洲头同吟诵