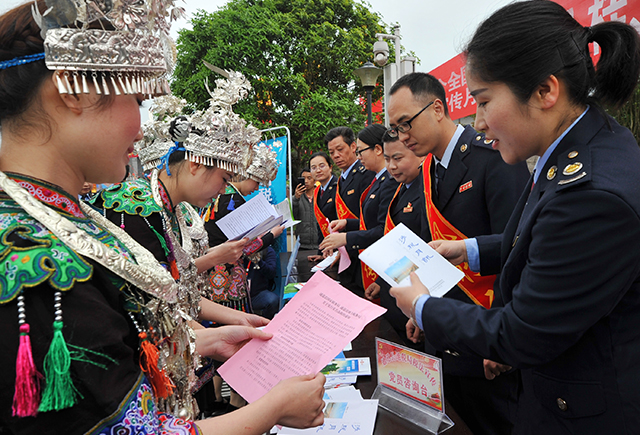 Tax officials are explaining tax provisions to Dong people.
  The 26th National Taxation Publicity Month and the 3rd Hunan-Guangxi-Guizhou Taxation Publicity Month were launched in Tongdao Dong Autonomous County, Hunan on April 10, 2017.

Tax officials and tax-payer representatives from Hunan's Tongdao Dong Autonomous County, Guangxi's Longsheng and Sanjing counties, and Guizhou's Liping County attended the launching ceremony. Nearly ten thousand residents participated in the event.

Taxation policies were introduced and promoted to residents via multiple ways, including art performance, photography exhibition, calligraphy exhibition, and consultation service. The event aims to raise residents' awareness of paying taxes according to law and create a good environment for law-based taxation administration.