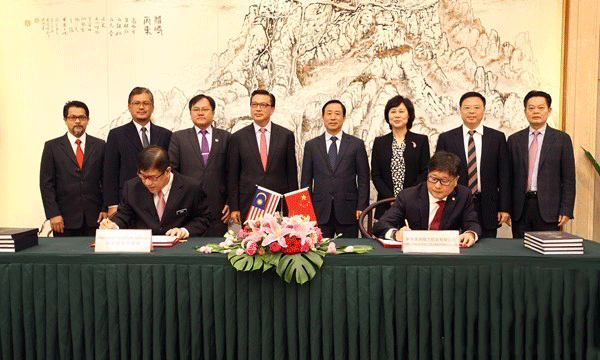 The contracted project involved an order of 13 HMU (Hybrid Multiple Units) trains, and 9 ETS2 intercity trains which will be delivered by the end of 2018.
  Governor Xu welcomed the Malaysian guests. Malaysia is an important country along the "Maritime Silk Road of the 21st Century", he remarked. During its implementation of the innovation-oriented global opening up strategy, Hunan lays special emphasis on communication and collaboration with the countries along the "Belt and Road", he added. Hunan and Malaysia have a sound foundation for rail transit, tourism, and cultural cooperation. He expected that this agreement will give an impetus to broader collaboration between the two sides, and furthermore, contribute to the enhancement of China-Malaysia friendship and relations between China and the ASEAN countries.
  Malaysia and Hunan's cooperation in the area of transportation infrastructure has made substantial achievements, and expects huge potential, said Mr. Liow. He hoped that this project can be a driving force for an all-round cooperation in such areas as railway, culture, and tourism.