The 2017 Chinese Invitation Exhibition of Water and Ink Paintings was inaugurated at the Paper Based Art Museum in Changsha, Hunan province, on June 18.
  The exhibition, which is free to the public, features collections of Xieyi – a freehand style of Chinese water painting different from the highly detailed brushstrokes associated with Gongbi.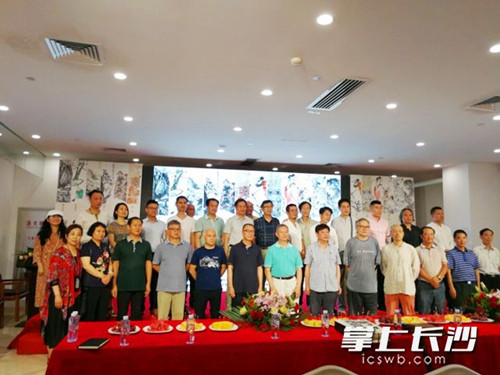 Collections from 12 famous modern freehand artists, including Liu Mu, Tang Li, Guo Gongda, Liu Rengang, Zhong Ruqian, Li Wei, Zhang Honglin, Zhou Weizhao, Wang Zixu, Huang Sanzhi, Wu Dazhan and Tian Zhiyu, will be exhibited until June 24.
  The exhibition is organized by Hunan Provincial Artists Association, and aims to promote traditional Chinese painting to a wider audience.