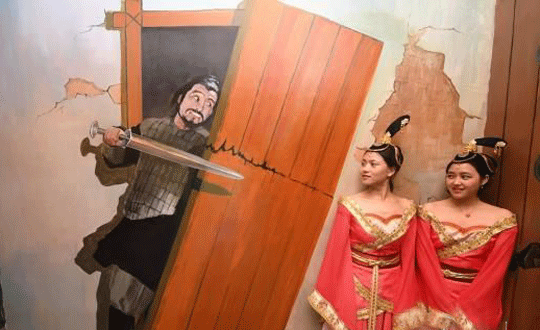 ¡¡¡¡Visitors in traditional costume being photographed in 3D.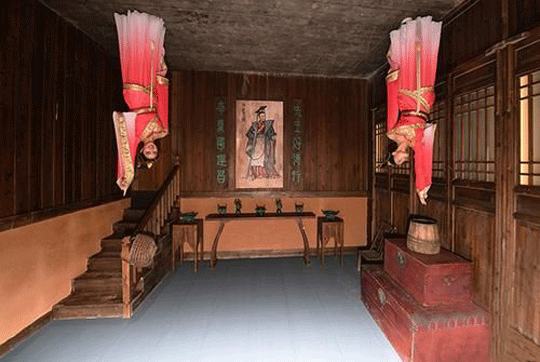 ¡¡¡¡Visitors in an upside-down room.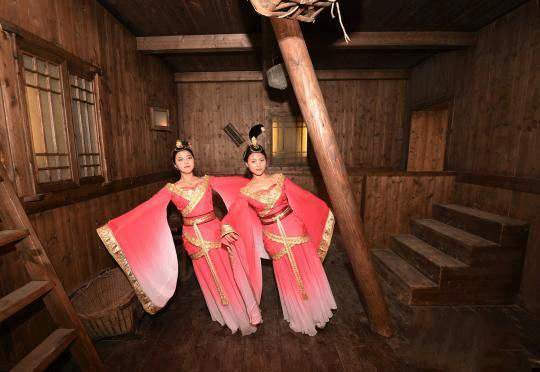 ¡¡¡¡Visitors in a tilted room.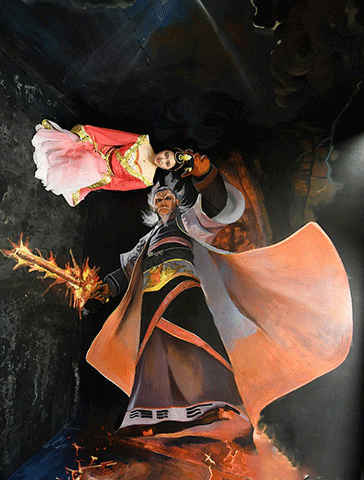 ¡¡¡¡A visitor in fantasy world.
¡¡¡¡On June 26, 2017, the ¡°Duke of Zhou (Zhou Gong)¡± Street opened at the Tanhe Ancient City, Ningxiang. In this fantasy world visitors can ¡°leap to rooftops¡±, or ¡°walk upside down¡±.
¡¡¡¡The Duke of Zhou is also known as the ¡°God of Dreams¡± in Chinese legends.