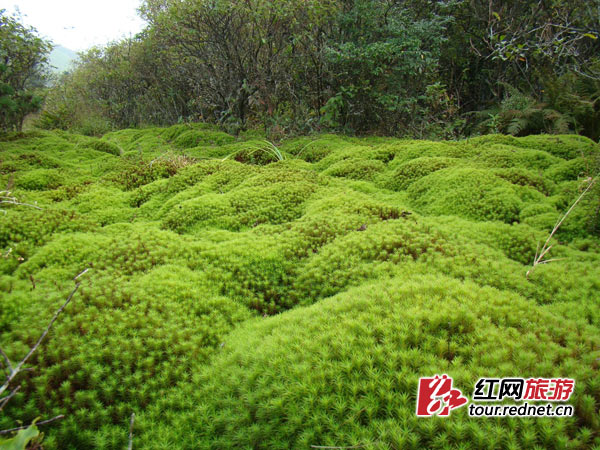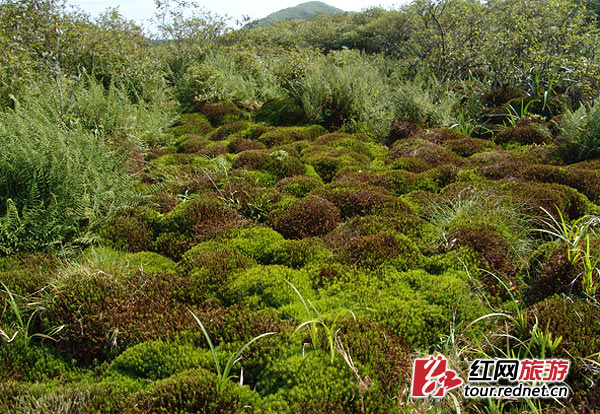 这就是十万古田。它在湘西南大山深处,与南山隔峰遥呼。在明代,这里曾是瑶民世代耕作、聚居之地。然而沧海桑田,古田里的奇珍异兽、巨型苔藓已经被自然主宰,自在活跃千年了。
  Shiwangutian Mountain plain, located in the mountains of the southwest of Hunan near Nanshan plain, has abundant original plants such as giant moss of thousand years.In the Ming Dynasty, the ancestors of Yao minority groups were farming and living there.
  十万古田内分上古田、中古田、下古田、大平江,总面积近十万亩,平均海拔1650米。三块古田各有特色,上山需几小时,慢慢游遍,至少又需要一天左右。
  Shiwangutian in Chinese means 100-thousand-mu of ancient field, which consists of upper mountains, middle mountains,lower mountains and Dapingjiang plain.The total area of it is nearly 100,000 mu, with an average elevation of 1650 meters. With various characteristics one may take a day to visit each part of it.
  地址:邵阳市城步苗族自治县
  Where is it: Chengbu Miao Autonomous County,Shaoyang City
  夏游玩法:与世隔绝,与古老的高山湿地对话
  What to do: enjoying the view of ancient alpine and wetland
  特别提醒:
  Tips:十万古田内国家重点保护动植物繁多,植被极为脆弱,请千万保护环境,不要采挖珍稀植物,不要坐卧苔藓。The key to protect animals and plants of Shiwangutian is to not dig rare plants nor sit on moss.
  山上不通车、不通电,没有手机信号,在途中需自行买好菜,带到护林员老易家开伙。如果需要预订食宿,可提前两到三天与老易联系,电话18975972881。这里地形极其复杂,很容易陷入沼泽或迷路,请自备登山杖,紧跟向导。
  No vehicles,electricity and cell phone signals are served there. Tourists should bring their own food. If you need to book accommodation, contact Mr. Yi two or three days in advance ( Tel: 18975972881). The terrain is extremely complex, so that tourists should be aware of falling into the swamp or getting lost. Please bring your climbing stick, and keep up with your guide.
  如何前往:长沙出发→长张高速→许广高速→沪昆高速→洞新高速→S219→X090,再行驶至十万古田。从长沙出发约5.5小时车程,从城步县出发约1小时10分钟。
  How to get there: It takes approximately 5.5 hours by car from Changsha city and about 1 hour and 10 minutes from Chengbu County. Changsha City → Changsha-Zhangjiajie Expressway → Xuguang Expressway → Shanghai-Kunming Expressway → Dongxin Expressway → S219 Road → X090 Road→ Chengbu ancient town
  联游推荐:南山国家公园(即南山牧场)
  Sight seeing spots nearby: Nanshan National Park