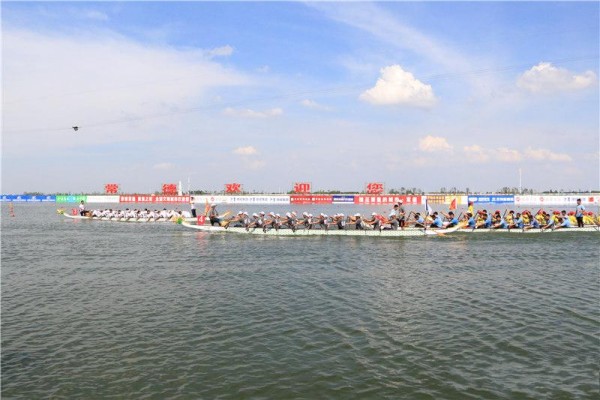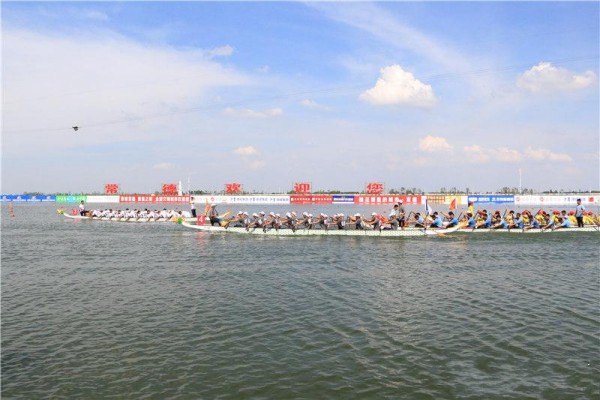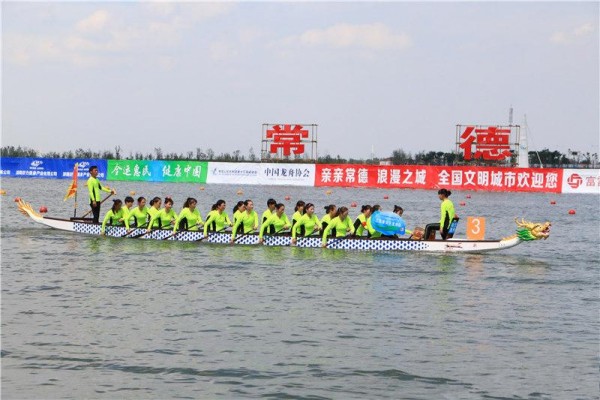 On July 17, the Mass Dragon Boat Finals, part of the 13th China¡¯s National Games, concluded on Liuye Lake, Changde, Hunan.
For the first time this year the dragon boat race was included as a mass competition event in the National Games. Men and women teams, divided into 12 or 22-person groups, competed in 100-meter, 200-meter, and 500-meter races. Twelve gold medals were awarded.
The Guangdong team won 10 gold medals.
The Hunan team won 5 silvers in the men¡¯s: 22-seater 100-meter; 22-seater 200-meter; and the women¡¯s: 12-seater 100-meter; 12-seater 200-meter; and, 22-seater 200-meter races; and the bronze medal in the women¡¯s 12-seater 500-meter race.
The finals was attended by 654 athletes out of 1,372 applicants.