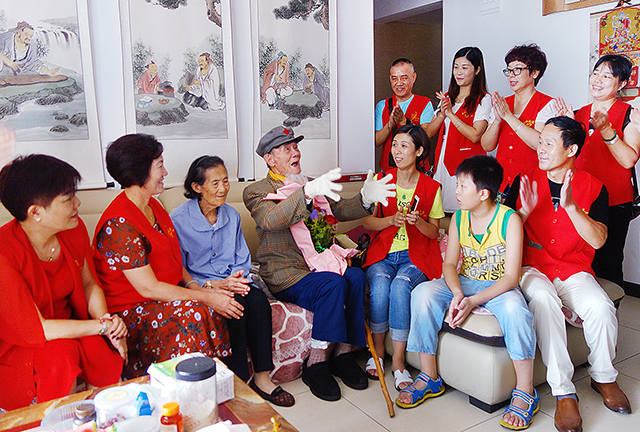 ¡¡¡¡The photo taken on July 30, 2017 shows volunteers listen to a veteran¡¯s revolutionary stories and learn anti-war songs. On the occasion of upcoming Army Day, Suxian Citizenship Office and Suxian Volunteer Federation organized an activity to celebrate the Day and care for revolutionary veterans. The participating volunteers had an in-depth understanding of patriotism and revolutionary tradition. (Photo/Fan Xiangping)

Background information:
The Army Day is celebrated in China on August 1 in commemoration of the founding of the People's Liberation Army (PLA) in 1927. This year marks the 90th anniversary of the founding of the PLA of China.