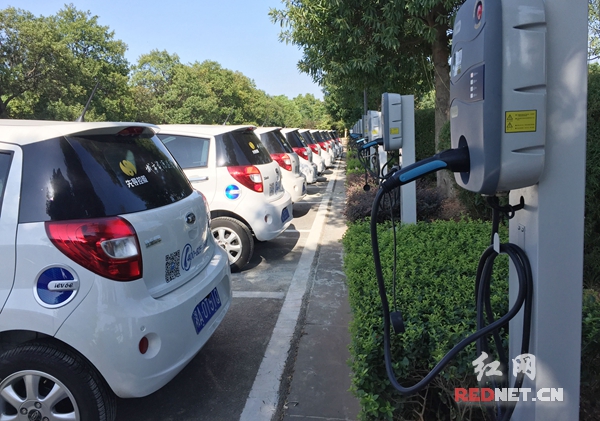 记者从先导快线科技发展有限公司(以下简称"先导快线")获悉,先导快线在长沙市范围内分时租赁站点已增至56个,今年计划建成分时租赁站点超过100个。
According to Changsha Pilot Express Technology Development Co., Ltd., 100 the car-sharing designated spots will be built in Changsha this year, with now 56 spots are already in use in the city.
  在长沙市政府工作的李先生通过手机操作"先导出行"APP,预约了一台先导快线"共享汽车",十分钟后,在金星北路旁的市政府服务网点,他用手机轻松完成取车、解锁、启动等指令,驱车前往省政府递送文件,全程二十余分钟,仅花费9.9元。
Mr. Li who works for Changsha City Government, booked a car through CPRT (先导出行)App by his smart phone. Ten minutes later he went to the spot near his working place at Jinxing Road. He used his smart phone to unlock the car and start the car for delivering the documents to Hunan Provincial Government, by costing only 9.9 Yuan for 20 minutes of driving.
  "十三五"期间,先导快线计划在湖南建设8000根充电桩、4个公交充电站,600个分时租赁网点,并探索参与公车改革、网约车等领域。
In the next five years, Hunan will build 8,000 recharging posts, 4 bus-recharging stops and 600 designated spots for car-sharing service. Car-sharing service will be the part of the reformation for transportation system.
  Link: 先导"共享汽车"长沙站点增至56个 年内将破百