A vocational skills competition got underway at Changsha High-tech Engineering School on Aug 17, aimed at attracting more skilled personnel to the Hunan province capital.
  More than 60 employees from eight companies based in the Changsha Economic and Technological Development Zone in Changsha county, took part in the two-day contest, including Sunward Intelligent Equipment Group, GAC Mitsubishi Motors and Zotye Automobile.
  The competition was divided into two parts: a theoretical test and practical operation. Only those who received high scores in the theory test gained entry to the second part.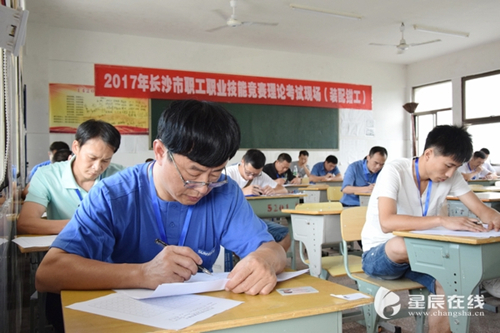 A total of 200 participants competed across five categories including welding, CNC lathing, CNC milling, and electrical maintenance.
  The top three participants in each category took home medals, honorary titles, or qualification certificates, according to the organizing committee.
  "Technical workers constitute an important part of human resources," said Zheng Yaopin, vice-president of Changsha Federation of Trade Unions. "They form an indispensable force driving the technological innovation and transformation of scientific achievements."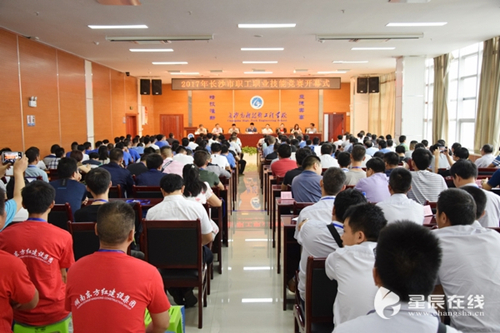 Centering on the advanced manufacturing sector, Changsha is projected to develop and introduce 150,000 skilled persons and 30,000 high-skilled personnel in next five years.
  In addition, promotion and reward systems will be set up in the city apart from organizing and guiding the skilled to compete against their global counterparts to improve their professional capabilities.
  The contest was sponsored by Changsha Federation of Trade Unions, Changsha Human Resources and Social Security Bureau and Changsha Committee of Chinese Communist Youth League.