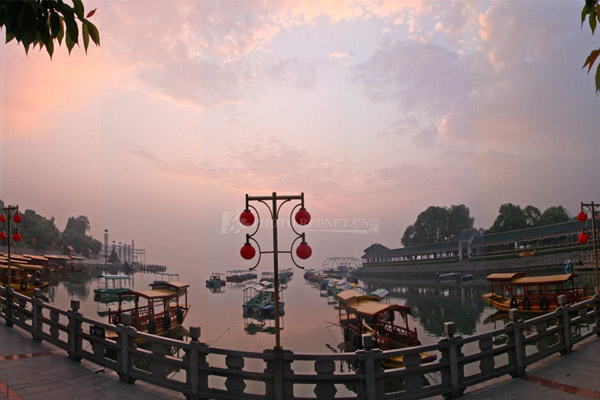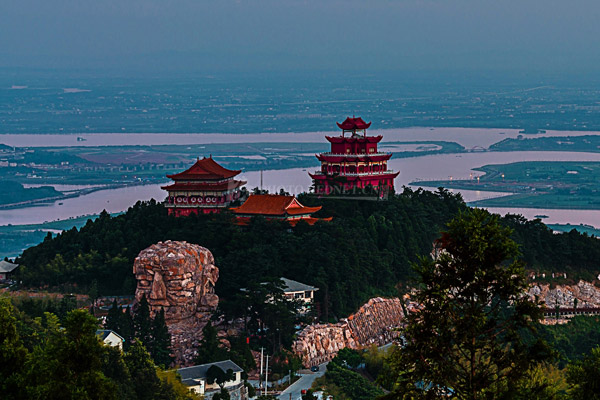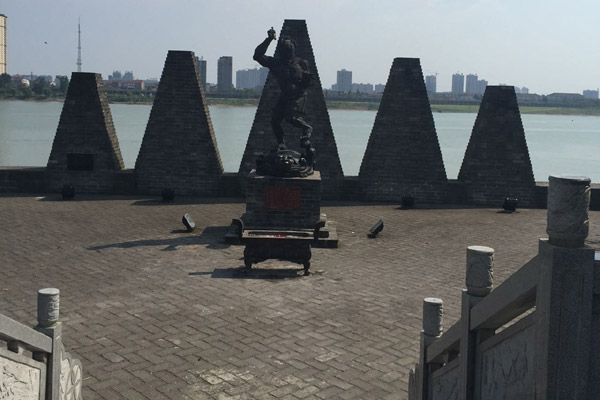 常德位于湖南省西北部,辖9个区县市和5个管理区,总面积1.82万平方公里。2016年,全市完成地区生产总值2955.5亿元,增长8%,总量位居全省第三;2015年3月,常德正式入选为国家海绵城市建设首批试点城市之一。
  Changde City, located in the northwest of Hunan Province, covers an area of 18,200 square kilometers. In 2016, Changde's regional GDP of 295.55 billion Yuan with the growth of 8%, ranked the third of Hunan province. Changde was selected as one of the first-batch national pilot sponge cities in March 2015.
  常德历史悠久,建城历史可以追溯到2200多年前的战国时代。这里拥有世界最早的稻种(碳化稻米,距今约9000年)和水稻田(距今约6500年)和中国最早的古城址(城头山遗址)。
  Changde has a long history of more than 2,200 years, where the world's earliest rice seeds (carbonized rice about 9,000 years ago) and paddy field (about 6,500 years ago), as well as China's earliest ancient city site (Chengtoushan ruins) are discovered.
  常德物产丰富,享有"洞庭鱼米之乡"的美誉,粮、棉、油、水果、生猪、鲜鱼产量居全省前列。常德是全国知名的"非金属矿产之乡",已发现各种矿产90种,其中探明储量的矿产有32种,膨润土保有储量占全省的100%,金刚石砂矿占全省的95.5%,石膏、磷矿、石英砂居全省第1位,岩盐、芒硝矿居全省第二位。
  Changde is rich in natural resources, known as "A Land of Honey and Milk" and "A Land of Nonmetallic Ore". Changde's grains, cotton, oil, fruits, live pigs and fresh fish output has taken the lead in Hunan province. Changde has discovered 90 kinds of ores, including 32 kinds with proved reserves. Its available bentonite reserves and diamond placer depositsoccupy respective 100% and 95.5% of Hunan; its gypsum, phosphorite and quartz sand reserves occupy top 1 of Hunan; its rock salt and glauber salt deposits rank the second of Hunan.
  常德风光秀美,被誉为"桃花源里的城市",全市有大小景点300多处,其中国家4A级景区7个。
  Changde enjoys beautiful landscape, honored as "A City of Taohuayuan", where there are more than 300 scenic spots, including 7 national 4A scenic areas.
  常德市政府官网(Official website):http://www.changde.gov.cn/
  本文所有图片均为红图摄友(All photos credit to photographers of Photo.rednet.cn)