背景介绍:
  2013年11月,习近平总书记到湘西十八洞村考察,首次提出"精准扶贫"战略思想。
  A sinuous paved mountain road leads to the village of Shibadong in Xiangxi Tujia-Miao autonomous prefecture, a place that marks President Xi Jinping's first use of the strategy of targeted poverty.
  During Xi's stop at the village in Hunan province on Nov 3, 2013, he said efficient measures for targeted poverty alleviation should be adopted on the basis of the village's reality. The village then aimed to forge itself into the "most beautiful village in China" by protecting its natural environment and indigenous culture.
  10月10日下午,迎接党的十九大重点影片《十八洞村》湖南首映式在湖南省人民会堂举行。湖南省委常委、省委宣传部部长蔡振红等省领导出席首映式。《十八洞村》湖南首映后,获得各界人士的热议与好评。
  On the afternoon of October 10, Hold Your Hands, keynote film for celebrating the 19th National Congress of the Communist Party of China, marked its premiere at Hunan People's Hall, receiving good comments. Cai Zhenhong, Member of the Standing Committee of the CPC Hunan Provincial Committee and Director of the Propaganda Department of the CPC Hunan Provincial Committee, and other Hunan provincial leaders attended the film premiere.
  Set in the national strategy of "targeted poverty alleviation" and derived from true stories of Shibadong Village, Xiangxi Tujia-Miao autonomous prefecture, the film will be screened on October 13.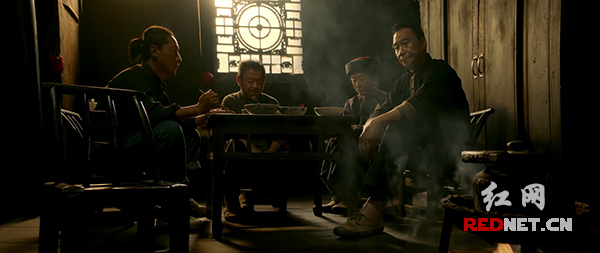 The film depicts the inner world of villagers and reflects the change of time in a poetic film language, which causes the audience to think about how to shake off poverty and to what degree in poverty alleviation.