Panoramic aerial view of Chenglingji New Port Zone.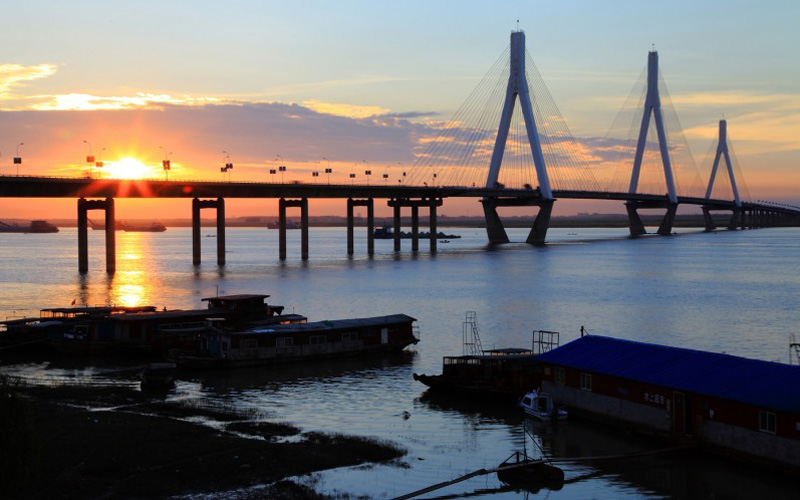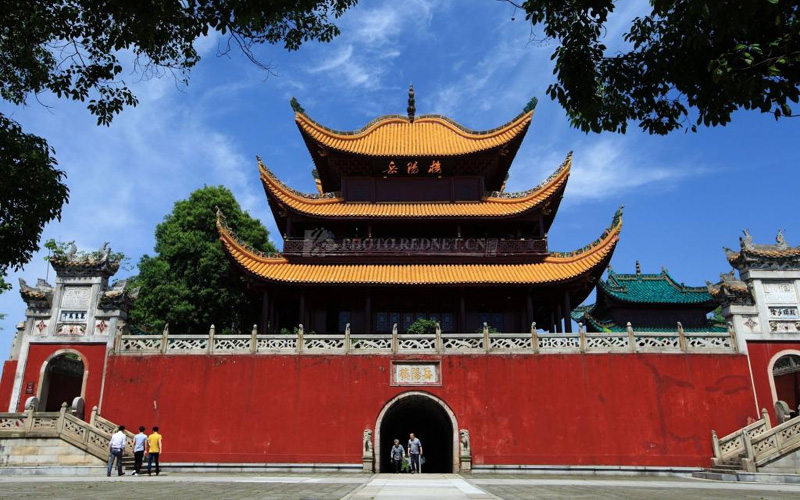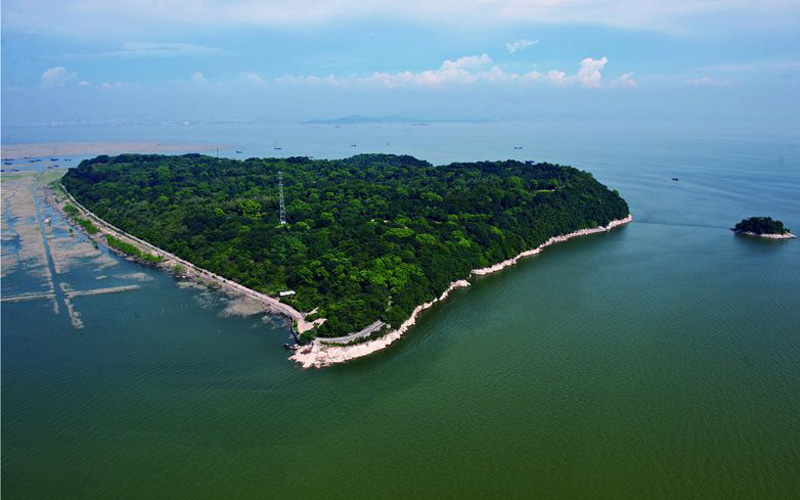 岳阳是湖南的"北大门",辖2市4县3区和4个非行政区,总面积1.5万平方公里,总人口560万。
  Yueyang city, the north gate of Hunan province, covers an area of 15,000 square kilometers, the total population of 5.6 million, two county-level cities, four counties, three districts and four non-administrative divisions.
  岳阳是一座现代港口物流城市,拥有163公里长江岸线资源。2016年,城陵矶综保区、启运退税港和进口肉类、汽车、粮食、固废口岸全部建成运营,岳阳成为全国唯一拥有6个国家级开放平台的地级市,是湖南通江达海的总枢纽。
  Yueyang city enjoys the advantage of modern port logistics and waterfront resources of the Yangtze River in 163 kilometers. Yueyang has become the only Chinese prefecture-level city that owns six national-level opening platforms of Chenglingji Comprehensive Bonded Zone, Qiyun Tax Rebate Port, imported ports of meat, automobiles, grains and solid wastes since 2016.
  岳阳是一座现代新型工业城市。拥有石化、食品两大千亿产业集群,是中南地区重要的石化、造纸、电力能源和再生资源产业基地,北斗应用、生物医药等新兴产业快速发展。
  As a modern new industrial city, Yueyang city has developed 100 billion-yuan industrial clusters in petrochemicals and food, and has established major industrial bases of Central South China in petrochemicals, papermaking, electrical energy and renewable resources, as well as compass satellite navigation application and bio-pharmaceuticals.
  岳阳是一座现代文化旅游、生态宜居城市。有着2500多年的历史,拥有洞庭湖60%以上的水域面积,著名旅游景点有岳阳楼—君山岛、平江石牛寨景区、张谷英村等。
  Yueyang surely is a livable modern city enriched with cultural and tourism resources, more than 2,500 years of history, over 60% water area of Dongting Lake, well-known scenic areas like Yueyang Tower-Junshan Isle, Shiniu Stockadein Pingjing county, Zhang Guying Village, etc.
  Click here: Official website of Yueyang Municipal Government
  All photos here credit to photographers of photo.rednet.cn.