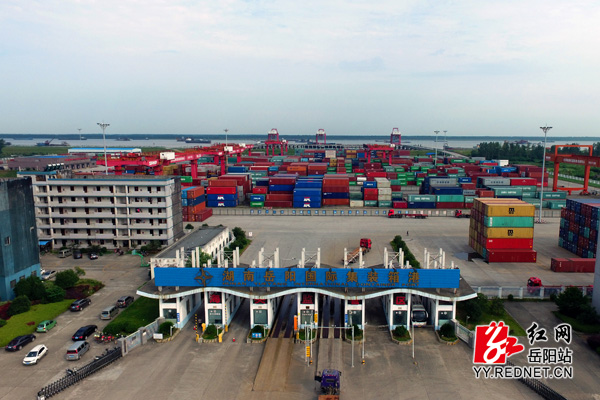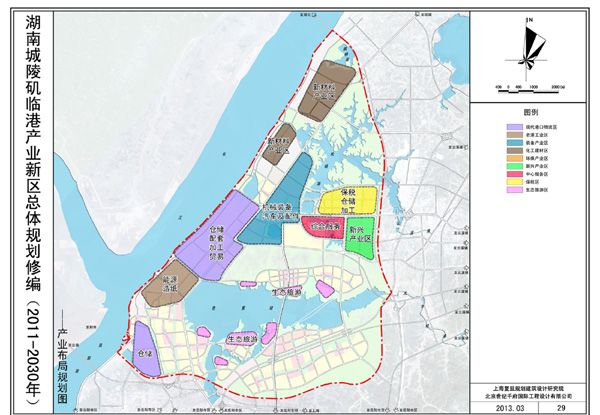 Yueyang Chenglingji Port Zone phase II project is under construction, expected to be completed in the late 2018. At that time, the total throughput capacity will achieve 800,000 standard containers.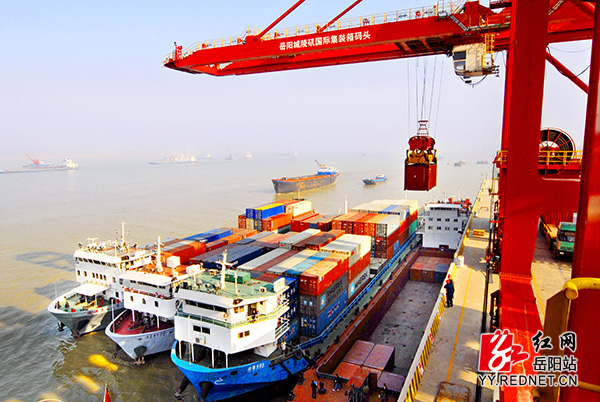 Yueyang Chenglingji New Port Zone has established Chenglingji Comprehensive Bonded Zone, and approved to be Tax Rebate Port of Departure, designated port for imported meat, automobile, grains and solid waste. The Phase II whole automobile import port is under construction at Yueyang Chenglingji Port Zone. The whole automobile import port is expected to annually detect 30,000 automobiles upon its completion in the late September 2017.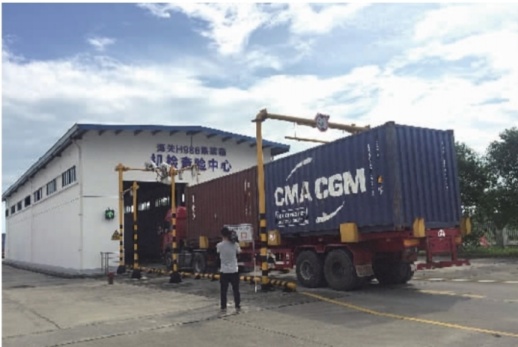 The only optical container detecting device for the Customs in Hunan province, can detect a container in 2 minutes, while in the past, the manual check needs 3-5 hours.
  "十三五"期间,湖南水运系统将投资230亿元,将重点建设湘江、沅水、澧水下游、资水下游及洞庭湖区航道为主体的高等级航道网,推进港区专业化、规模化、现代化,打造畅通、高效、平安、绿色的现代化内河水运体系。
  During 2016-2020, Hunan province will invest 23 billion yuan in water transport system to build a modern inland water transport system, focusing onconstruction of advanced navigation waterways and port zones.
  湖南省将加快岳阳港现代化主港口建设步伐,围绕"一百万标箱、两亿吨大港"目标,将岳阳港打造成长江沿线枢纽港、上海港重要的喂给港、湖南省内河水运中转枢纽港;推动长株潭港口群一体化建设,统筹推进常德港、益阳港、永州港、衡阳港等地区重要港口建设。
  Hunan province will accelerate the construction of Yueyang Port to be the hub port along the Yangtze River, the major feeder port of Shanghai Port, and the hub port of Hunan inland water transport transfer. Hunan province will also advance integrated construction of Changsha Port, Zhuzhou Port and Xiangtan Port, as well as major regional ports of Changde Port, Yiyang Port, Yongzhou Port, Hengyang Port, etc.
  2009年12月,湖南城陵矶新港区成立,城陵矶港对内可沟通省内74个县市,物资集散范围达20多万平方公里,对外可辐射川鄂赣等10省170个县级以上城市。
  Yueyang Chenglingji New Port Zone was established in December 2009. Yueyang Chenglingji Port (Yueyang Port) with supplies distribution coverage of over 200,000 square kilometers, can cover 74 counties and cities of Hunan province, and 170 cities above the county-level of other 10 provinces such as Sichuan province, Hubei province, Jiangxi province, etc.
  城陵矶口岸已实现港澳常态直航,岳阳至东盟、岳阳至澳大利亚海上接力航线已实现常态运营,顺畅连接"21世纪海上丝绸之路";还实现了万吨海轮直达洋山港,目前正在筹备开通岳阳至韩国、日本、中国台湾等国家和地区的接力航线。
  Chenglingji Port has realized normal direct navigation among Hunan, Hong Kong and Macao, Yueyang-East Asia, Yueyang-Australia, and Shanghai Yangshan Port, etc. Now Chenglingji Port plans to open navigation through South Korean, Japan, Taiwan, etc.