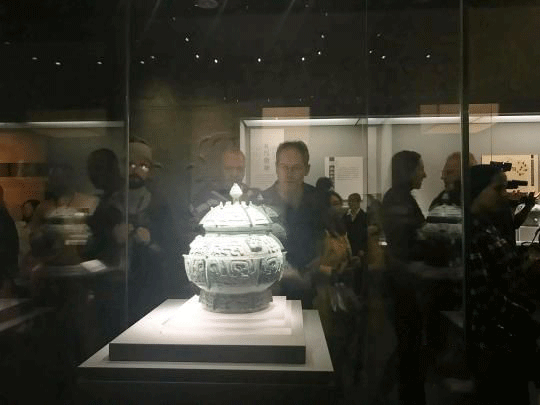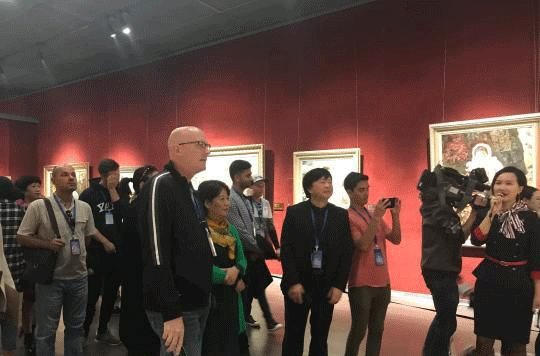 The Publicity Department of the CPC Changsha Municipal Committee and the Foreign and Overseas Chinese Affairs Office of Changsha Municipal People's Government organized a series of activities themed "Happy Changsha, My Home – Changsha in Foreigners' Eyes" on Oct. 28 and 29, 2017.
  More than 50 international friends from 24 countries visited Li Zijian Art Museum, Tanhe Ancient City in Ningxiang, Huitang Hotspring Town, and Changsha National Hi-tech Industrial Development Zone. They had a better understanding of the city from the areas of art, culture, agricultural tourism, and industrial parks during their tours.
  Mr. Ramesh from India is a post-doctoral researcher in Changsha. In Li Zijian's rural-themed works, he found similarities with his hometown, and felt homesick.
  Ou Yiwen (Chinese name) from New York compared Changsha with Shanghai and his hometown. "Shanghai is like New York, while Changsha combines tradition and modernization," he said.
  Russian pianist Ruslan was enchanted by the Tanhe Ancient City. AT the Bronze Culture Museum, he was busy looking up related materials and explaining to other visitors.
  Changsha, an East Asian Cultural City, is also a city of innovations and business start-ups in full swing. When visiting the Changsha Hi-tech Industrial Development Zone, the foreigners learned about Hunan's hi-tech industries and government supports to industrial development.
  Bonnie Krcmar, a teacher in National University of Defense Technology (NUDT), learnt about that the Zone had set up a service platform for overseas sci-tech and business institutions, and attracted dozens of international associations and organizations with preferential policies. He remarked, "When we enjoy Changsha's profound culture, we should also find it an industrial city with rapid sci-tech innovation development."