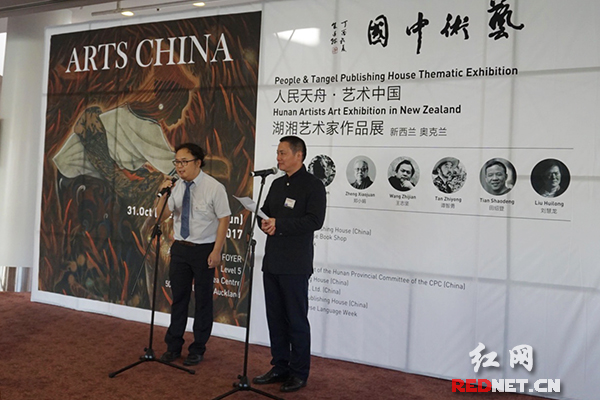 According to Rednet news report, the 9th New Zealand Culture Festival & Hunan Culture Week in New Zealand themed with Hunan Artists Art Exhibition was opened in Aotea Centre, Oaklandon the afternoon of October 31. The photo shows president Luo Zhengyu (R 1st) of Hunan Tangel Publishing Co., Ltd. delivering a speech.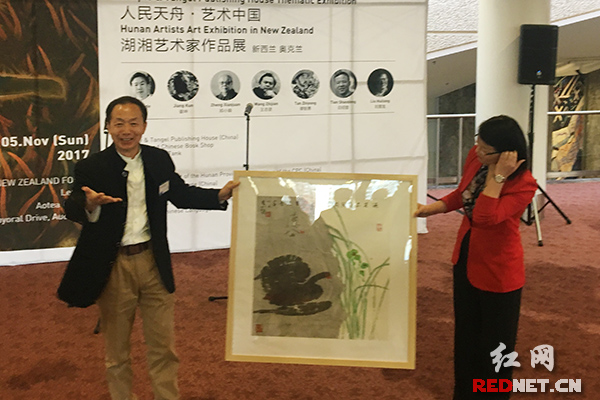 Chairman Zhu Xunde (R 1st) of Hunan Artists Association addressed and presented one artistic work to mayor Phil Goff of Oakland city.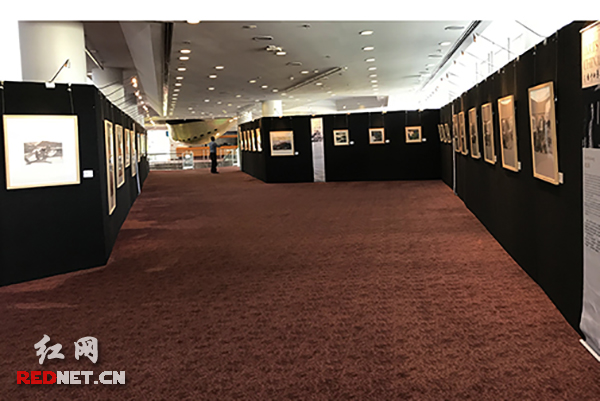 The photo shows the inner layout of Art China: Hunan Artists Art Exhibition lasting to November 5. There are more than 30 representative works of Hunan artists, including Zhu Xunde, Jiang Kun, Zheng Xiaojuan, Wang Zhijian, Tan Zhiyong, TIan Shaodeng, Liu Huilong, etc.
  Chinese Source: 新西兰湖湘文化周举行 湖湘艺术名家作品在奥克兰展出