11月13日-19日,"一带一路"主流媒体聚焦锦绣潇湘主题采访中,来自印度尼西亚、阿联酋、泰国、老挝、缅甸等8个国家的16名记者探访长沙、常德、张家界、湘西。
  During November 13-19, 16 journalists of the "Belt and Road" mainstream media from eight countries will visit Changsha, Changde, Zhangjiajie and Xiangxi to report Beautiful Hunan.
  No.1 Destination: Changsha City (November 14)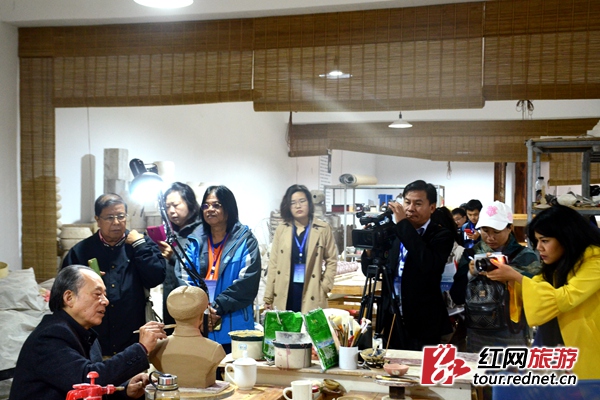 On November 14, these 16 journalists visited Changsha Tongguan Kiln Site. In the Tongguan Pottery Village, they interviewed the inheritor Tan Yichao of Changsha Tongguan pottery firing techniques.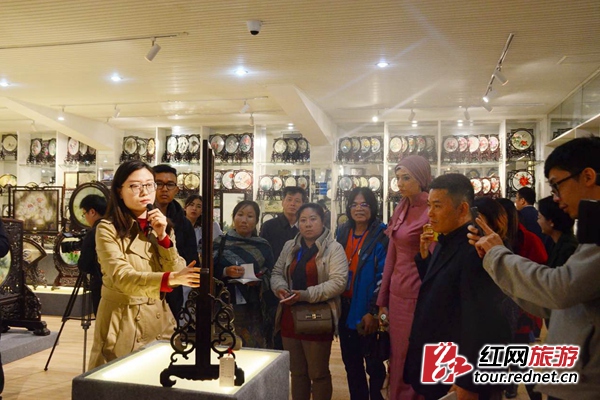 They visited Hunan Embroidery Research Institute, and attracted by the exquisite embroidered artworks.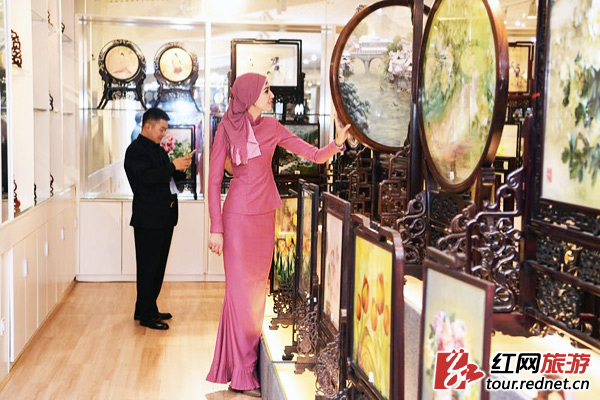 At the first glance of Hunan embroidery, Dubai CATV journalist Xin Yue (Chinese name) thought it was a painting. (Photo/Yang Huafeng)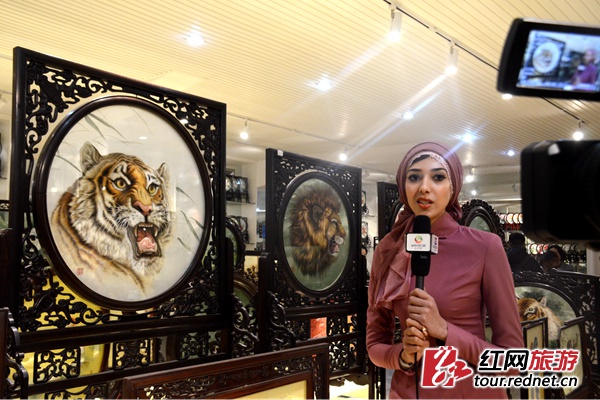 Xin Yue vividly reported Hunan embroidery in Chinese. This is the fifth time for Xin Yue to visit Hunan. She actively promotes Hunan culture to 22 Arab countries.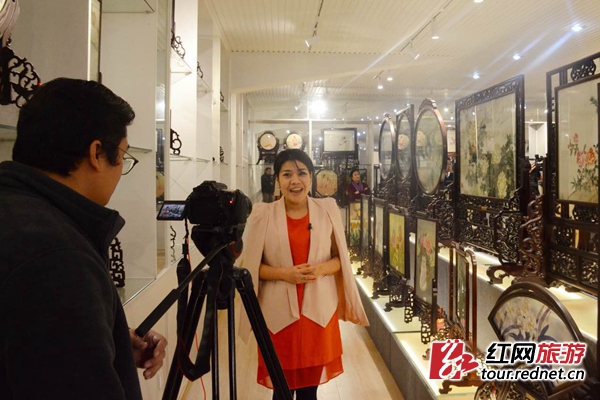 Thailand NBT journalist Tan Chanuo (Chinese name) recorded a video to introduce Hunan embroidery.
  Chinese Source:【洋记者看湖南】八国媒体湖南初体验:惊叹传统工艺之美