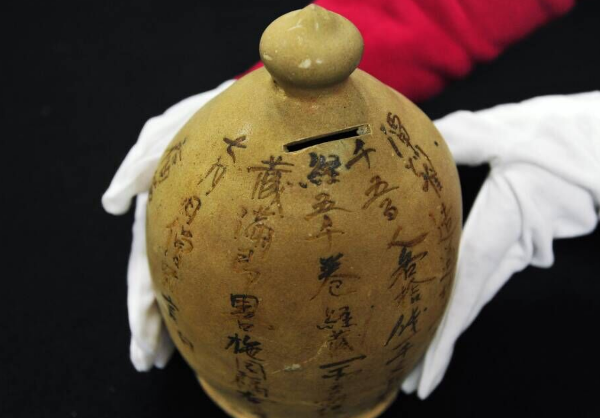 On January 8, 2018, Wu Yuejian – "First Master of Changsha Kiln Collection" and, his daughter, Wu Shan, donated a Tang-era glazed and inscribed piggy bank which had been produced at Changsha kiln, to the Hunan Museum. The piggy bank is well-preserved and engraved with inscriptions. Seen only in China, it represents the Buddhist boom in Hunan during the Tang Dynasty.

Hunan Museum Executive Deputy Director Li Jianmao accepted the donation and presented a certificate of appreciation to Wu Yuejian and his daughter.

It will be on display during the Exhibition of Hunan History and Culture.