双语|一大波歪果仁在长沙预热2018中国年 看他们怎么说
  [Bilingual Hunan] Foreigners Warm up 2018 Chinese New Year in Changsha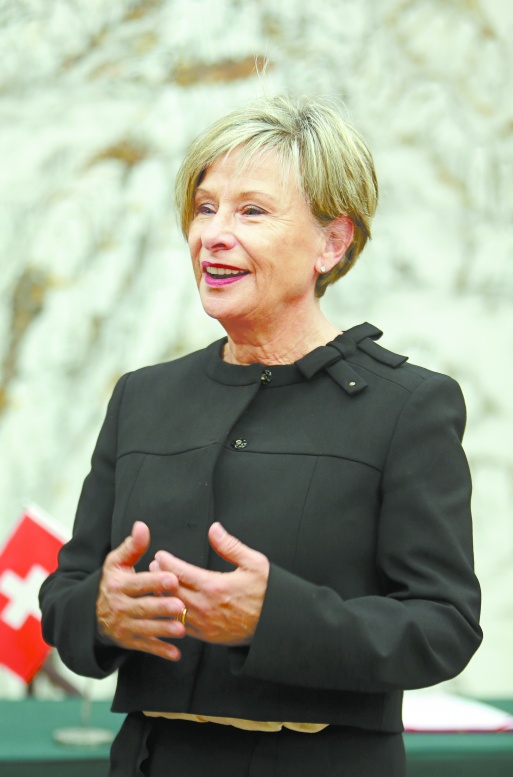 Canton of Schaffhausen Financial Minister Rosmarie Widmer Gysel, who signed the Friendly Province-Canton Relationship Agreement with Hunan Province on Feb. 8, expresses her liking of Hunan province, "Hunan is a reliable partner. Hunan is also full of vigor and variety, like its delicious food. You cannot help experiencing Hunan."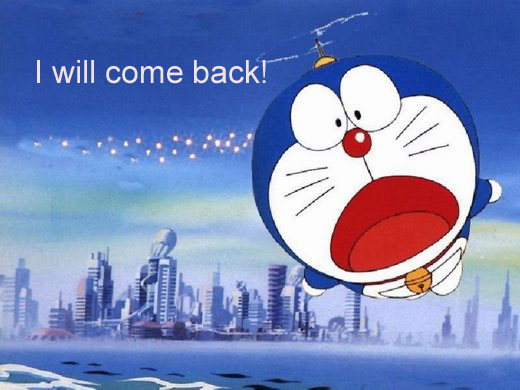 No time to experience Chinese New Year in Hunan? Gysel promises that she will visit Hunan again.
  British pop star Jessie J, who joins Hunan TV's The Singer 2018, reveals her joy at the first contact with Chinese New Year in Changsha, "I've got Hongbao from Wang Feng and Li Quan. The elder gives Hongbao to the young and the young say lucky words to them. I think it's very interesting. I will pass such Chinese Hongbao culture to the UK among my family members, relatives and friends. "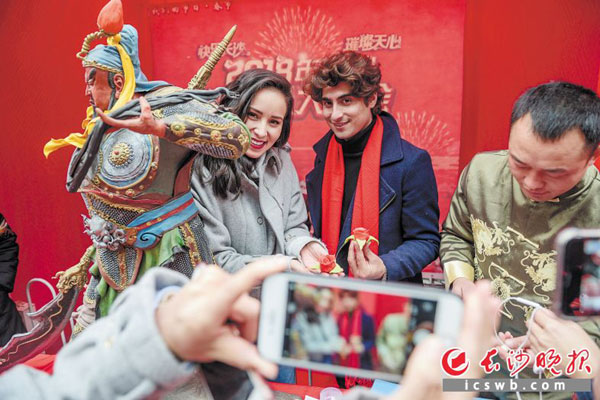 At 2018 Changsha Fiery Palace Temple Fair, foreign friends from Brazil and Pakistan figured roses with dough and shared their joy, "We like this Chinese New Year. It's very funny."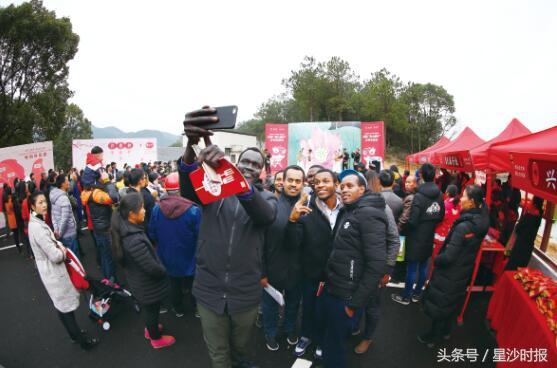 At 2018 first Qingshanpu New Year's Shopping Festival in Changsha county, foreign student Murod in Hunan University from Uzbekistan experienced Chinese rural folk customs (rural market, local dishes and products, pig feast, etc.) for the first time, "really fresh and amazing."
  湖南农业大学留学生走进长沙芙蓉区东沙社区,浓情地球村:
  Foreign students in Hunan Agricultural University interact with residents in Changsha Dongsha Community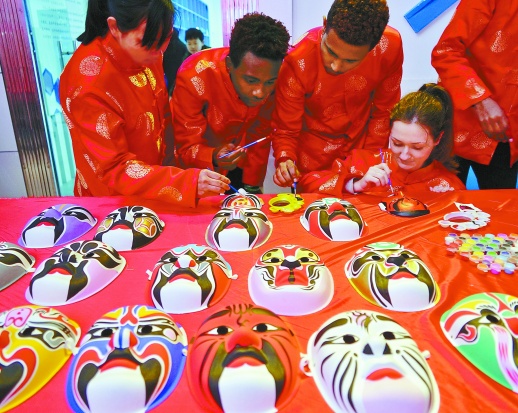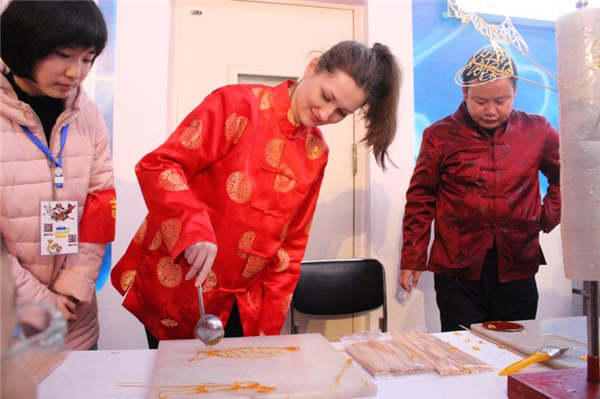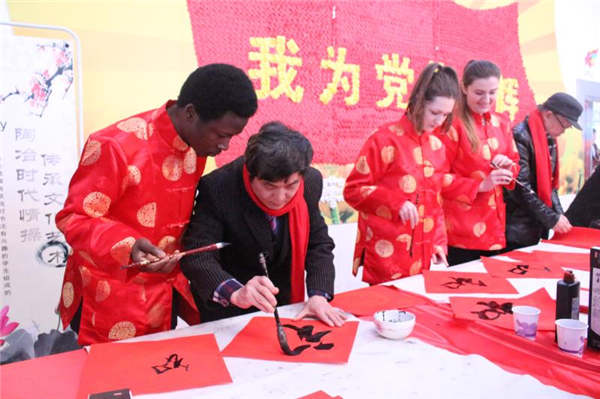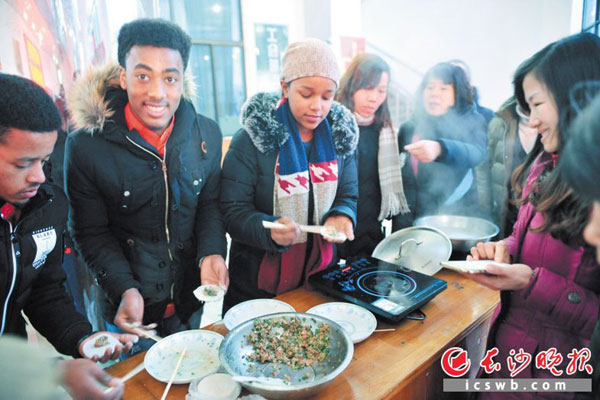 Foreign students experienced Chinese New Year in Changsha Dongsha Community: An activity celebrating Chinese New Year was held recently at a community in Furong district, Changsha city, Hunan province, which showcased Chinese folk customs and intangible cultural heritage. More than 20 foreign students from Hunan Agricultural University took part in the festive activity, along with local residents. They experienced making dumplings and rice cake, writing Chinese calligraphy and New Year scrolls, paper cutting for window decoration, Peking opera makeup DIY, watching opera, making sugar figures, etc.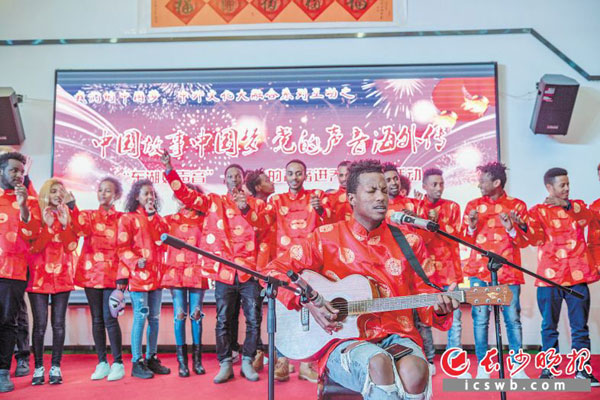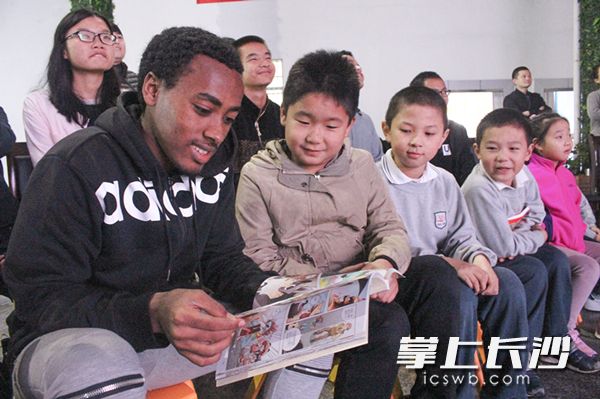 Foreign students also initiated volunteer activities for community residents: They presented their carefully prepared gifts and songs for residents, and created English Corner and taught English for community children.
  文字编译:张焕勤 图片来源:红网、湖南日报、长沙晚报