【编者按】红网记者直击第十三届全国人大代表湖南代表团赴京履职随身携带的宝贝。在对宝贝的亲切诉说中,无一不透露出他们用心代表人民,用心为人民发声的拳拳之心。
  [Editor's Notes] Rednet journalists reports carry-on treasures of the 13th Hunan NPC deputies on their way to Beijing for duty performance. From their cordial telling about carry-on treasures, they speaks for the people with all their heart.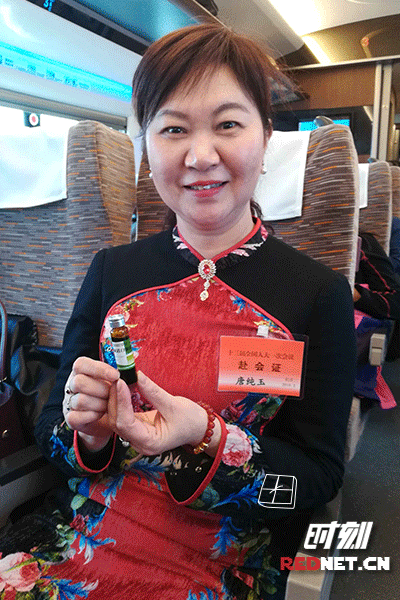 A woman entrepreneur of the Yao nationality named Tang Chunyu who is engaged in traditional Chinese medicine (TCM) industry, carries a bottle of TCM oral liquid. She hopes to carry forward traditional Chinese medicine.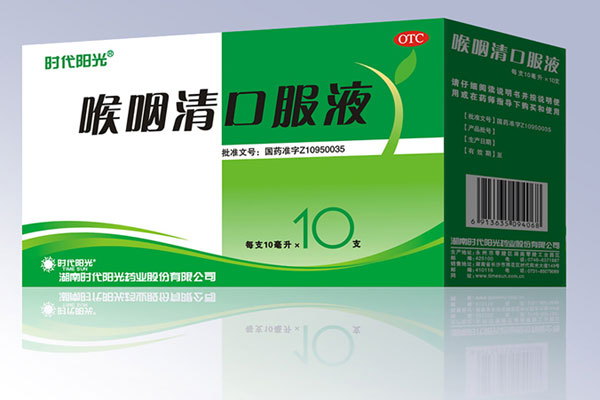 Oral Liquid of traditional Chinese medicine: Its antiviral function works for treatment of sphagitis and other diseases. With high technologies, it is the domestic exclusive drug independently researched and developed by Hunan TimeSun Pharmacy Co., Ltd.
  Chinese link: