JD to make 10 billion Yuan investment in Xiangtan, Hunan
  双语|京东百亿元投资湘潭到底做些啥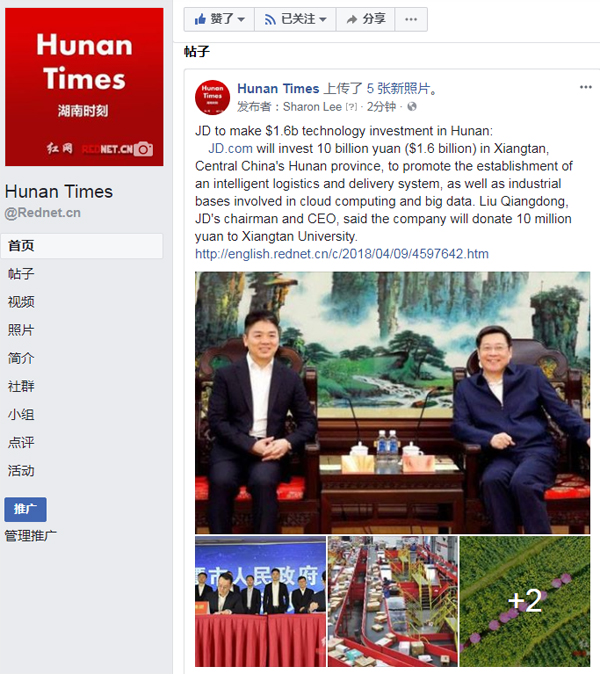 4月7日下午,省委书记、省人大常委会主任杜家毫在长沙会见了京东集团董事局主席兼首席执行官刘强东一行。
  Du Jiahao, Secretary of the CPC Hunan Provincial Committee and Director of the Standing Committee of Hunan Provincial People's Congress, met with Liu Qiangdong, chairman and chief executive officer of the second-largest Chinese e-commerce firm JD.com, April 7,in Changsha City, Hunan Province.
  4月8日上午,湘潭市人民政府与京东集团签署战略合作协议。
  JD inked a strategic partnership agreement with the Xiangtan government on Sunday, a move to boost the sustainable development of local society and economy, April 8.
  京东计划未来在湘潭投资一百亿元,打造规模化、信息化、现代化的商贸物流基地,发展功能完善、附加值高、竞争力强的电子商务产业体系。
  JD will invest 10 billion yuan ($1.6 billion) in Xiangtan, Hunan province, to promote the establishment of an intelligent logistics and delivery system, as well as industrial bases involved in cloud computing and big data.
  此行来湘,祖籍湘潭的刘强东并向湘潭大学捐赠1000万元。
  Liu Qiangdong, JD's chairman and CEO, said the company will donate 10 million yuan to Xiangtan University, and the two sides will jointly set up a fellowship to help students from poor families and impel the development of local education industry.
  根据签约内容,京东将在湘潭各区县建立城乡末端配送网络,助力湘潭建立现代电子商务智慧物流体系。
  JD will increase investment in Hunan province and ramp up efforts in the construction of local intelligent logistics, cloud computing and big data industrial bases, as well as boost unmanned vehicles and delivery robots.
  共建云计算大数据产业基地,将湘潭打造成为湖南全省云计算大数据基地。
  The e-commerce giant will increase input into new energy vehicles for delivery services, drones, unmanned vehicles and other logistics infrastructure, to enhance delivery and distribution efficiency in Xiangtan.
  通过"互联网+旅游""互联网+农业"等应用示范项目落地,立足做大做强湘潭新兴产业集群。
  JD will boost the digital transformation of the local tourism industry by virtue of its advantages in cloud computing, big data and artificial intelligence technologies, as well as the sales of green and high-quality agricultural products. It also plans to cooperate with local government to build up an intelligent manufacturing and innovation center.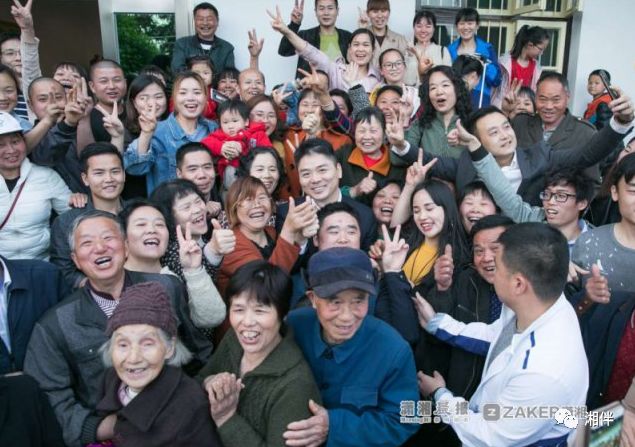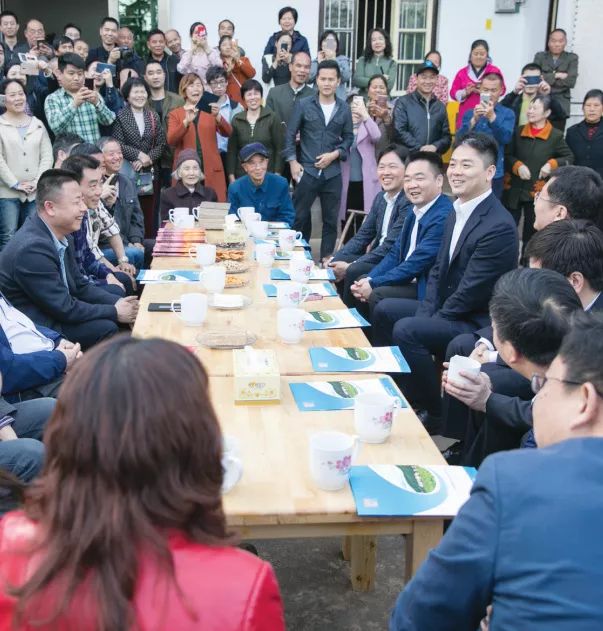 刘强东当天还来到湘潭县易俗河镇东南边的高桥村,与当地乡亲一起交流乡情。
  Liu also came to Gaoqiao Village on the southeast side of Yisuhe Town in Xiangtan County, and he told the local residents that his ancestral home was there.