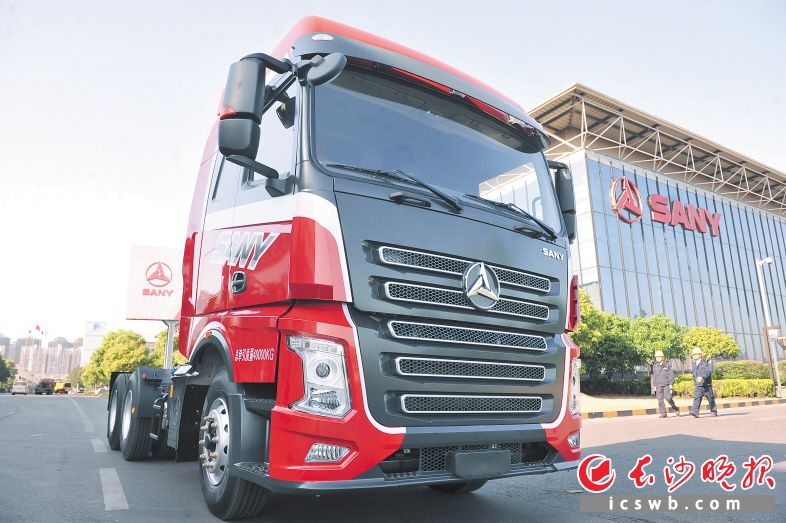 ĦĦĦĦSany Group Co Ltd, China's leading machinery equipment maker, will invest billions of yuan in the construction of five heavy truck production bases by 2019, and will road test autonomous trucks this year, executives said.
ĦĦĦĦAfter more than a year of research and design, Sany's trucks began the first online presale in late March and were heavily marketed, said Zhou Junfeng, research and development engineer and project manager of the company's heavy truck arm."Within just 53 seconds on that day, the first batch of 500 heavy trucks was pre-sold, with the total sales exceeding 135 million yuan," Zhou said, "As of 8 pm on April 23, we received a total of more than 11,000 online orders."
ĦĦĦĦSany is planning to develop this type of heavy truck in autonomous ones, and is partnering with the country's telecom carrier China Mobile in this area, according to Zhou.
ĦĦĦĦAn intelligent box enables the truck to record the owner's driving habits, trajectory, fuel consumption and other information, which can be used to diagnose the operating status and improve safety, Zhou said.
ĦĦĦĦ"In December this year, we are going to road test the sample vehicle, which will have Level 4 self-driving technology and apply 5G telecommunication technology," he said.