非洲友人雨花非遗馆探寻"湖湘味"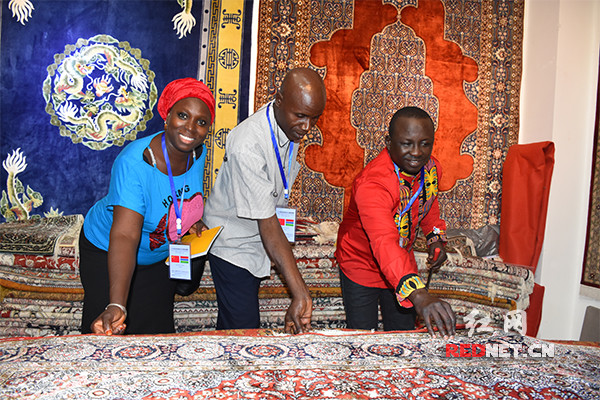 非洲友人在雨花非遗馆里了解手工地毯。
  The trainees learn about the process of making porcelain.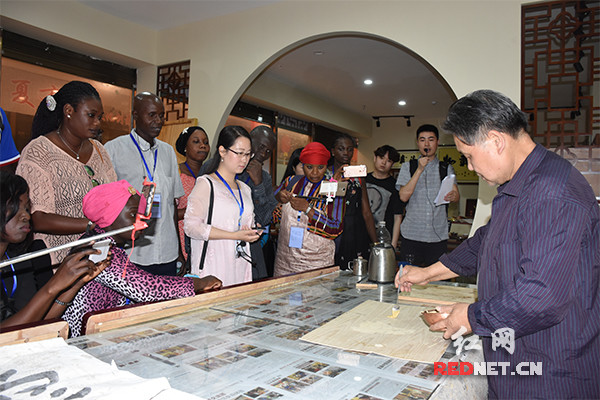 Liu Shangsi, the inheritor mud calligraphy, wrote a character 佛(Buddha) for visitors.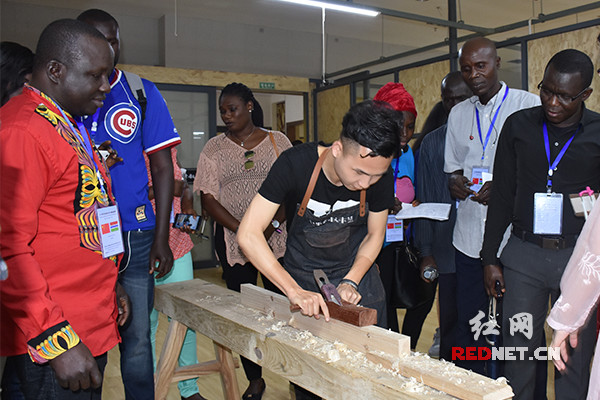 红网时刻长沙5月2日讯(通讯员 肖巧丽 记者 胡芳)5月1日,2018冈比亚信息部官员及主流媒体研修班的学员们来到湖南雨花非遗馆参观交流。精美多样的竹编制品,栩栩如生的根雕,典雅莹润的醴陵瓷器……各类传统手工艺品琳琅满目,众多传统手艺人献技传艺,非洲友人叹为观止,连连点赞。
  On May 1, the participants of 2018 mainstream media seminar and officials of the Ministry of Information from the Gambia visited Yuhua intangible cultural heritage museum in Changsha city, capital city of Hunan Province.
  研修班学员依次参观了江南磨坊、金煌瓷艺、女红协会、芒果大叔工艺坊、宝庆瓷刻等代表性场馆,并进行了深入的探讨和交流。交流结束后,学员们纷纷表示,雨花非遗馆尽情展示了湖湘非遗的魅力,极大地丰富了中非交流的内容。
  They visited Jiangnan Mill, Jinhuang Porcelain Art, Women's Needle craft Association, Mango Art Workshop, Baoqing Porcelain Engraving Studio, etc. They conducted in-depth discussions and exchanges. They said that the Museum showed the charm of Hunan culture, and it greatly enriched the content of China-Africa cultural exchanges.