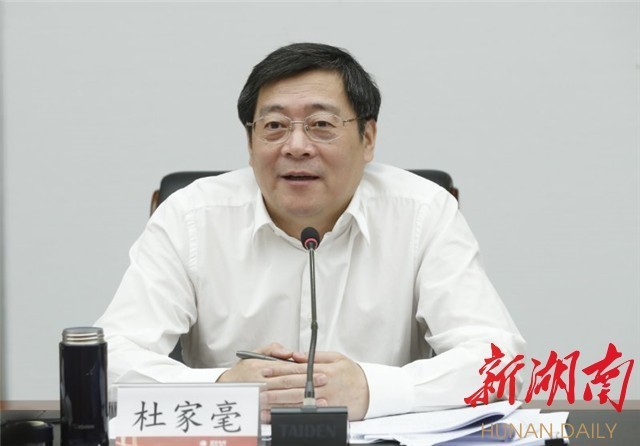 On the morning of June 20, CPC Hunan Provincial Committee Secretary Du Jiahao inspected the State Grid Hunan Electric Power Company Limited. He paid a visit to cadres and employees of the company and learned about Hunan provincial electric power supply security, reform, and development condition. Other provincial leaders such as Chen Xiangqun, Hu Henghua, and Xie Jianhui also attended.
  He stressed at the meeting that it was very important to take the electric power supply supply-side structural reform as the main focus; increase the power supply capacity; prepare well for summer season peak power supply; and, apply power big data services to economic and social development, so as to provide sustained electric power for building a fertile, beautiful, and happy new Hunan.
  Secretary Du thanked the cadres and workers at the frontline of power production. He said, "The Company has made outstanding contributions to Hunan province's development and the protection of people's lives. He hoped that everyone would redouble their efforts to speed up the supply chain structural reform. The idea of "basically stabilizing hydropower, appropriately developing thermal power, accelerating Hunan gasification, increasing outsourcing power, and actively developing new energy sources, especially energy storage technologies" should be highlighted. They should exert themselves to make up for any supply shortfall and take greater responsibility and action in securing energy supply.