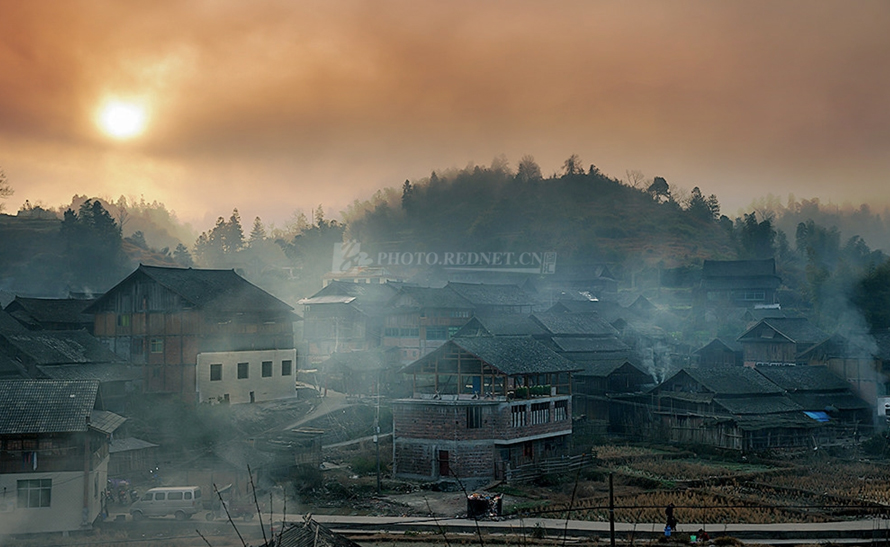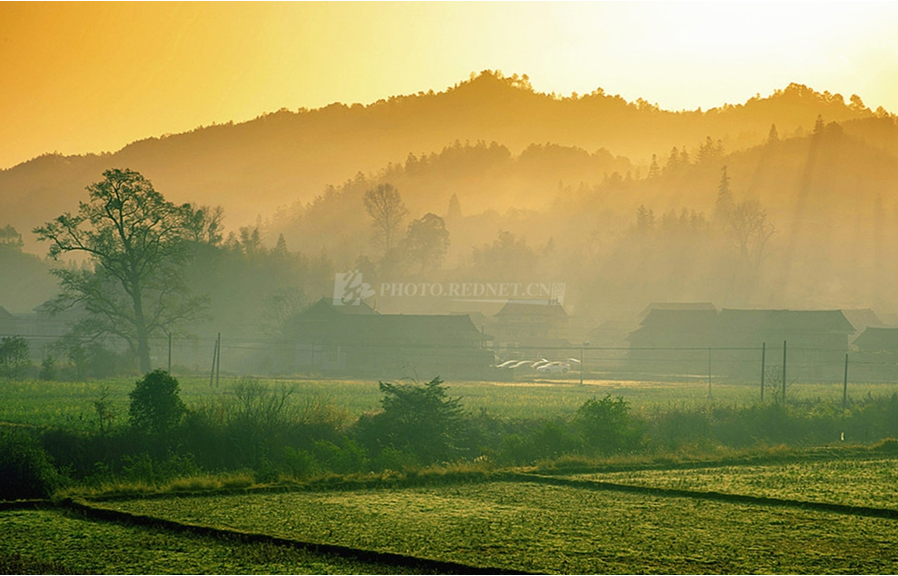 Poetic atmosphere rises as the slowly growing smoke puffing from their cooking strove, which adds the beautiful scenery with a mysterious veil.
Through many Dong villages, people are seeing those special views so impressive by their stilts, drum towers and bridges. Walking along in the corridor of Dong culture, one seems to open a long piece of painting with the great harmony of people and land.
"Helong Yan", a big feast meaning "Collective feast" is the distinguished feast custom for all Dong people to entertain guests. The Collective feast is set on an open field, so that more people can join the meal. Every family takes out their tables and planks making rows of long tables by joining the tables together.
Villagers bring their homemade food by opening wine altars and take out with rice wine and since with liqueurs, and bubble wine. They bring their preserved dishes of fish and meat, cooked chicken, duck, pork, mutton and beef, with glutinous rice, and Ciba, to welcome their guests. At the Beginning of the banquet, one elder holds up their cups to make toast for welcoming guests, and he declares the opening of the feast. Drinking custom of Dong's wine has significant features of inviting guests drink several cups of wine in bamboo cup for one round by seven of eight hostesses all for one guest at a time, meaning that guests accept the hostility of Dong's toast. There is no chance of keeping sober, so getting drunk is also a kind of happiness.