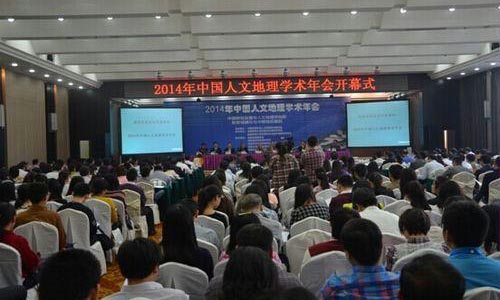 The 2014 Annual Academic Conference on Human Geography was held in Changsha from October 18 to 19. About 500 experts, scholars and postgraduates from over 120 universities and research institutes attended the conference.
  With five special sessions to explore "new-type urbanization and urban transformation", "economic restructure and regional development", "rural development and urban-rural integration", "social transformation and cultural geography" and "geography journal forum and forum on human geography innovation" respectively, the conference collected 133 papers to exchange academic insights and fully present achievements in human geography research.
  At the conference, a debate was launched on "new-type man-earth relationship and rise of central China". Four honored guests and representatives conducted heated discussions on new features of man-earth relationship in central China, core city construction during the rise of central China, coupling and interaction between the rise of central China and construction of Yangtze River Economic Zone, and transformation development and living environmental construction of central China.
  Translator: Wang Xiaolu
  Chinese source: scitech.people.com.cn