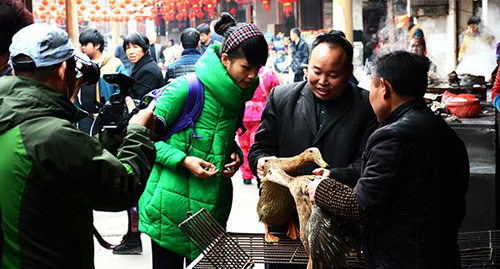 The crew of "Taste" (a program produced by CCTV-10) and chef Yang Zhi are selecting cooking materials to make duck cake together.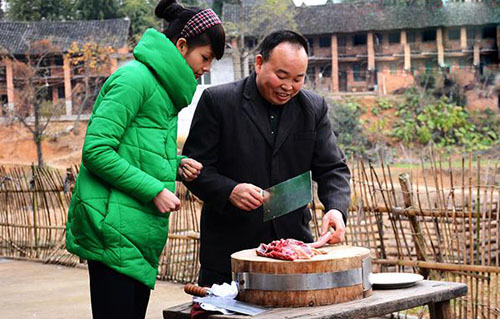 Cutting technique is very important in making duck cake.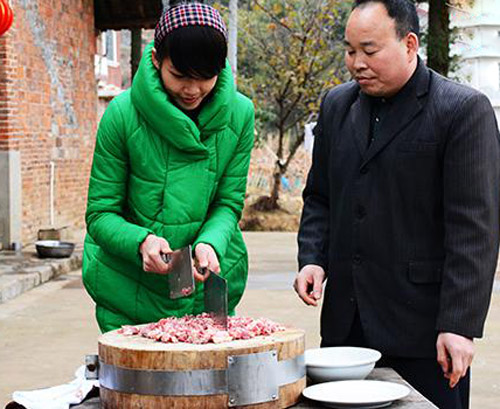 The CCTV-10 compere is making duck cake by herself.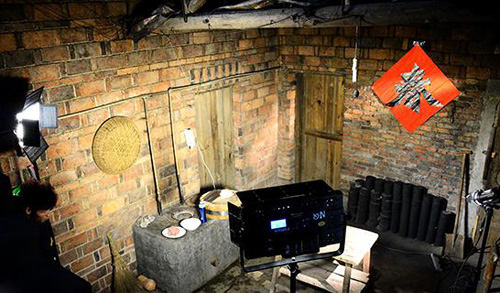 The kitchen in a peasant family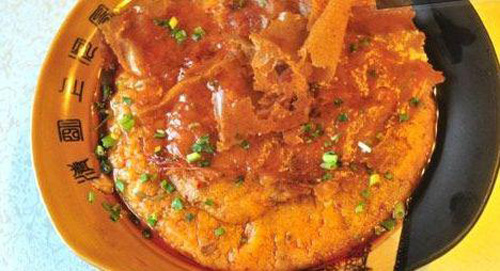 Delicious duck cake
  During the tour in Xinhua County, the column "Taste" by CCTV-10 explored duck cake, a local famous and distinctive dish, and took interviews and shootings on its making process and cooking culture on December 19.
  Duck cake is made by chopping duck meat with bones into muddy flesh and frying it in a pan. When the muddly flesh is ready, rice noodles and cold water are added in and then cook it into a paste. With greasy and golden surface, it is appetizing, tender and tasty with aftertaste for a long time.
  Translator: Wang Xiaolu
  Chinese source: hn.rednet.cn