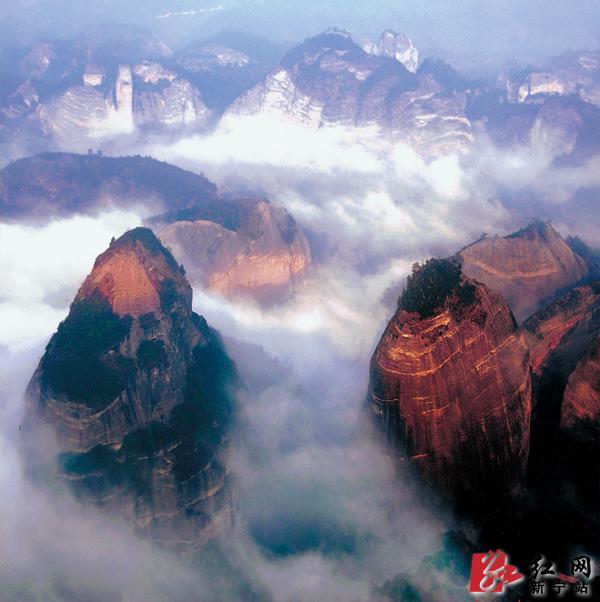 八角寨。(杨坚 摄)
Bajiao Zhai (Photo/Yang Jian)
辣椒峰。(杨坚 摄)
Hot Pepper Peak (Photo/Yang Jian)
崀山瑶家竹乐。(杨坚 摄)
Bamboo music of Yao people (Photo/Yang Jian)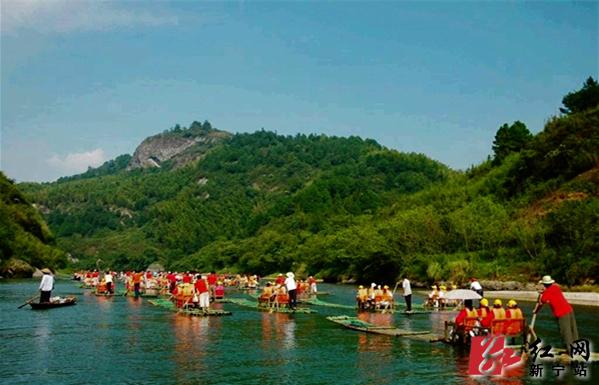 百筏竞漂夫夷江。(杨坚 摄)
Hundreds of rafts are drifting on Fuyi River for competition. (Photo/Yang Jian)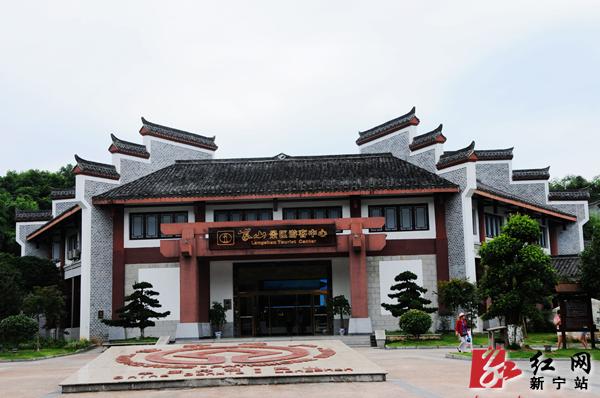 峎山游客中心。(杨坚 摄)
Lang Mountain Visitor Center (Photo/Yang Jian)
Rednet (Xinning): On the afternoon of August 3, as announced by National Tourism Administration, Shaoyang Xinning Lang Mountain was approved as National 5A Scenic Area.
Lang Mountain is named National Scenic Area, National Heritage, National Geological Park and Hunan's Second World Natural Heritage Site. In 2014, Lang Mountain was included in the tentative list of National 5A Scenic Areas.
Lang Mountain scenic area, located at Xinning County, Shaoyang City, western Hunan, covers an area of 108 square kilometers, including six scenic spots of Bajiao Zhai, Tianyi Xiang, Hot Pepper Peak, Zixia Cavern, Tiansheng Bridge and Fuyi River.
As agreed by domestic and foreign experts that, Lang Mountain falls into Danxia peak cluster geomorphology pattern with the most fluctuating surface relief and the most abundant landscapes in China's Danxia development in the early postadolescence.
Original link: 崀山被评为全国5A景区
红网新宁站8月4日讯(分站记者 杨坚 李中 通讯员 贺君)8月3日下午,国家旅游局通报,邵阳新宁峎山被批准为5A景区。崀山是国家级风景名胜区、国家遗产、国家地质公园和湖南省第二处世界自然遗产地。2014年,崀山列入创建5A级旅游景区预备名单。
崀山风景名胜区位于湘西南邵阳市新宁县境内,总面积108平方公里,辖八角寨、天一巷、辣椒峰、紫霞峒、天生桥、夫夷江六大景区。国内外专家一致认为,崀山是中国丹霞发育壮年早期,地面起伏最剧烈、景观最丰富的丹霞峰丛地貌模式地。