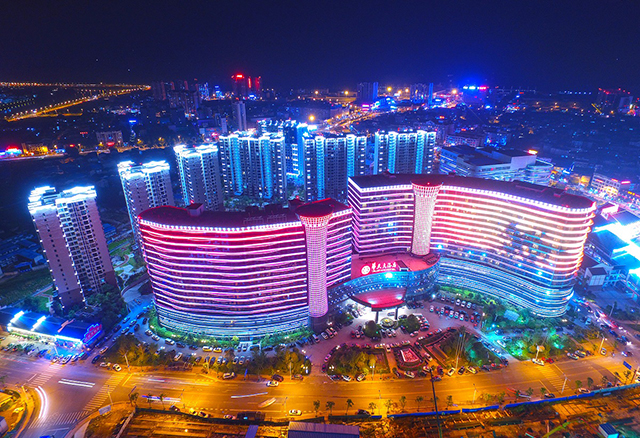 The photo taken on Aug. 23, 2016 shows a bright skyline at night in Zhangjiajie downtown area.
The city has launched lighting projects since last September. The most advanced integration techniques about lighting system in China has been adopted to illuminate its mountains, high rises, bridges and riverbanks to present spectacular and tranquil nigh views.
So far, seven sub-projects have been completed and six ones are in the progress of joint debugging.