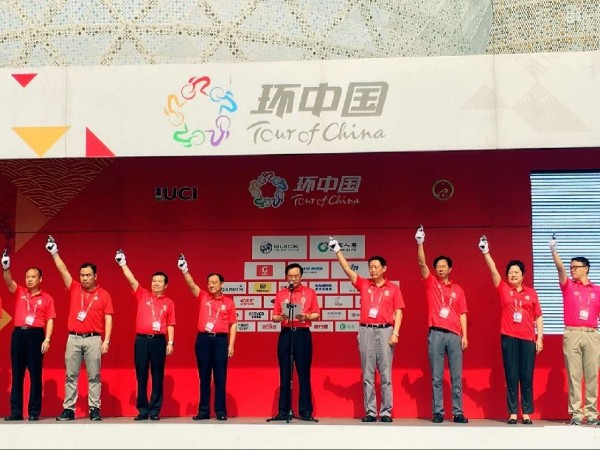 Deputy Director of the Hunan Provincial People's Congress Li Youzhi (M) announces that the race starts.

The 2016 Tour of China Road Cycling Race (Tour of China) held its second and third phase competition on Sept. 23 in Liling, Hunan, a city famous for its ceramic art and culture.
  Liling is the seventh city of Hunan to undertake the Tour of China since this event came to Hunan four years ago.
  Liling greeted the Tour of China with its distinctive ceramic culture. The starting and finishing points were at the Liling Ceramic Art City, a new city section devoted to ceramic art. The ceramic ware shaped buildings here showcase the cultural and historic deposit of this city, and its achievements in ceramic industry development.

Beyond that, all the parade floats were in the shape of ceramic wares, while the trophies were customized and handmade with ceramic.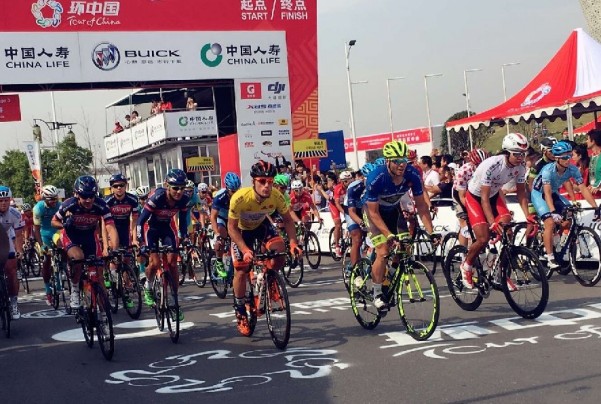 22 world top cyclists compete in the race.

  The total distance is 122km, composing of ten circles through Fenghuang Avenue, Guoci Road, and Jiangyuan Bridge.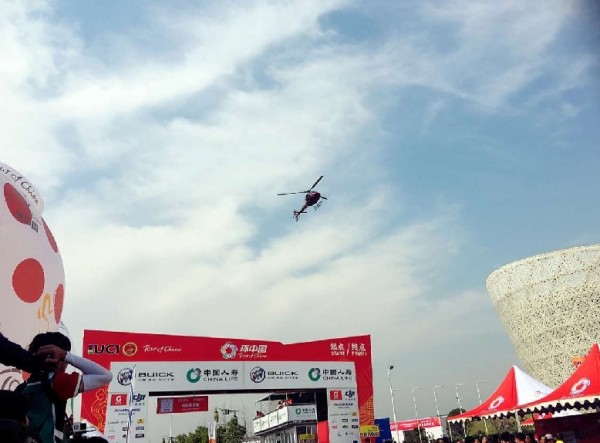 The finishing point is at the Liling Ceramic Art City on Fenghuang Avenue.
  This event was hosted by the Chinese Cycling Association (CCA) and the Hunan Provincial Sports Bureau. Nearly 100,000 audiences cheered for the event along racing track.

Please refer to www.enghunan.gov.cn when using the article.

Translator: Pang Yuehui

Chinese source: hn.xinhuanet.com