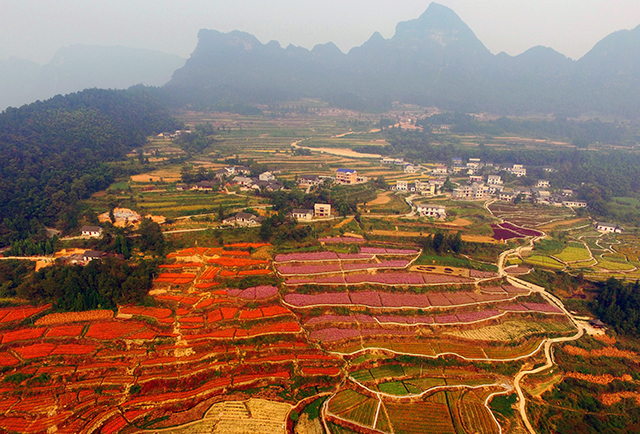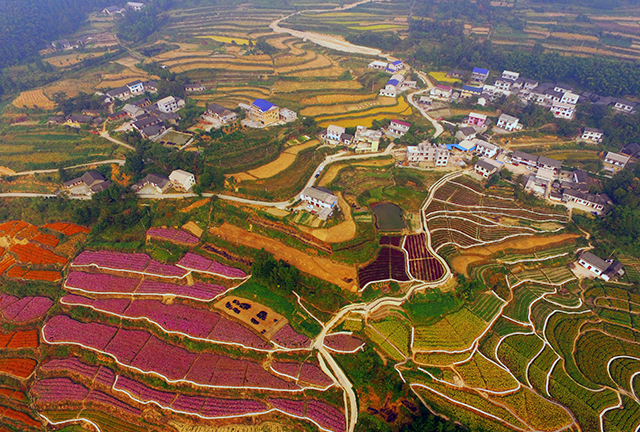 The photos taken on Sept. 25 show picturesque terraced flower fields at Kangjinyan Village, Wulingyuan.

  Various flowers are blooming now, such as galsang flower and cockscomb flower, making the terraced fields into a rosy picture of autumn. Numerous tourists were enchanted by this splendid scenery.

Please refer to www.enghunan.gov.cn when using the article.

  Translator: Pang Yuehui

  Chinese source: hunan.gov.cn