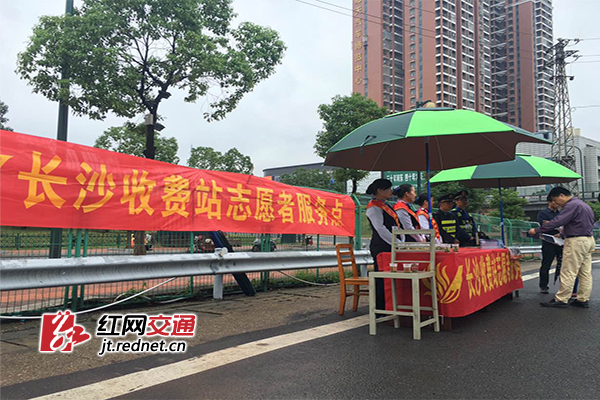 图为长沙收费站志愿者们在志愿者服务点为过往司乘人员提供帮助。
  The photo shows that volunteers at Changsha Toll Station are providing service for drivers and passengers.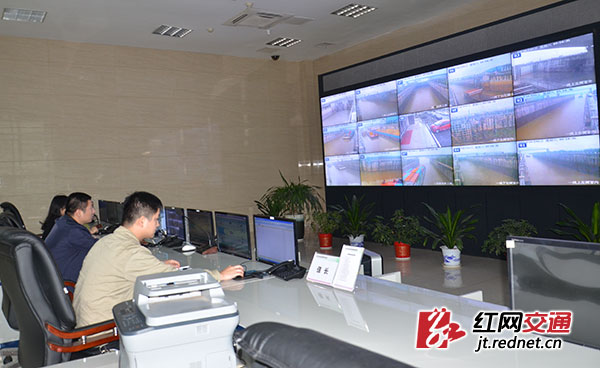 图为国庆节第一天,长沙地方海事局工作人员在调度室进行监控。
  The photo shows that on the first day of National Day, local workers of Changsha Marine Board are carrying out monitoring in the control room.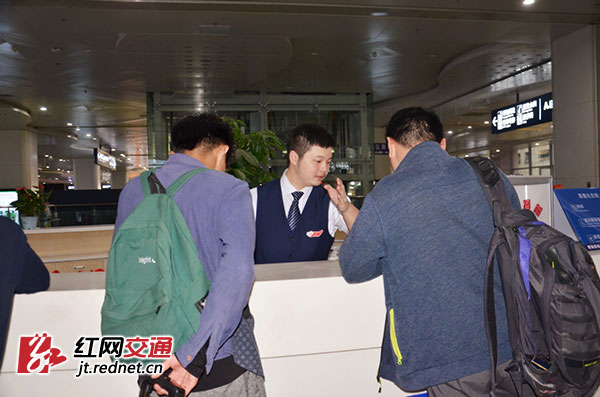 图为长沙汽车西站,总服务台一工作人员正在耐心为乘客解答。
  The photo shows that at Changsha western bus station, a staff at the front desk is patiently explaining to passengers.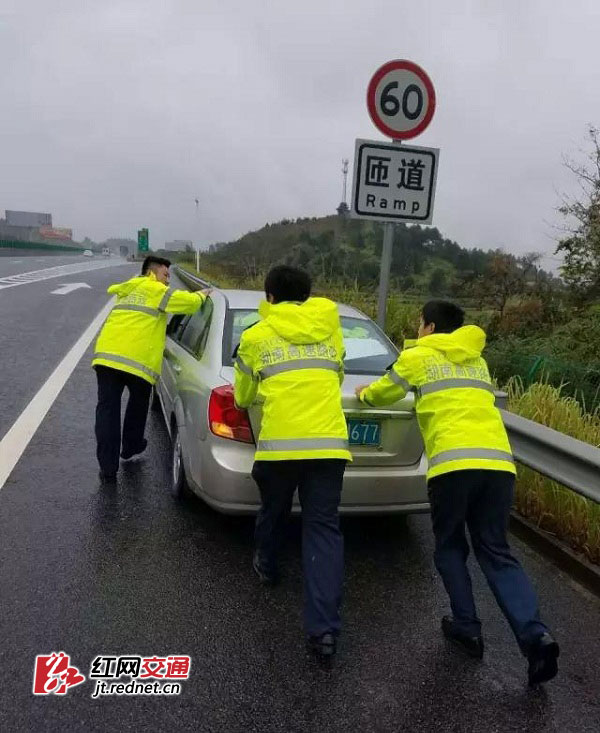 图为10月1日,湖南省高管局永州管理处蓝山中队路政员和南风坳治超站工作人员将一辆故障车辆推出蓝山收费站。
  The photo shows on October 1, Lanshan Squadron highway administrative staff of Hunan Highway Administration (Yongzhou Branch), together with workers of Nanfeng'ao Overload Control Station, push the fault vehicle out from Lanshan Toll Station.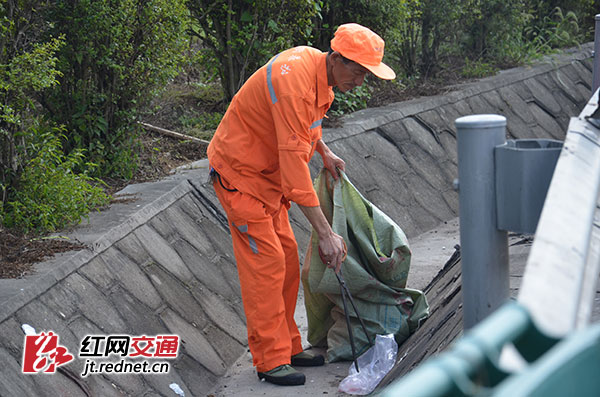 图为湖南省高管局岳阳管理处大荆养护所员工方保田在清理垃圾。
  The photo shows that the worker Fang Baotian from Dajing maintenance station, Yueyang Branch, Hunan Highway Administration, is clearing the rubbish.
  Rednet (Changsha): During October 1-7, 43,052 passenger cars are put into Hunan daily road transport and 15.06 million passengers are transported; 851 ships are put into waterway transport and 275,700 passengers are transported. In a word, Hunan traffic workers ensure the overall stable traffic operating during National Day holiday with their great efforts.
  Original link: 湖南交通人坚守岗位 确保国庆黄金周安全畅通
  红网长沙10月7日讯(时刻新闻记者 谢娟 见习记者 李海波)10月1日至7日,湖南省道路运输日均投放客车43052辆,累计完成旅客运输量1506万人;全省水路运输日均投放船舶851艘,累计完成旅客运输量27.57万人。全体交通人用辛勤和汗水,竭诚为大众出行保安保畅,确保了"黄金周"全省交通安全形势的总体平稳。