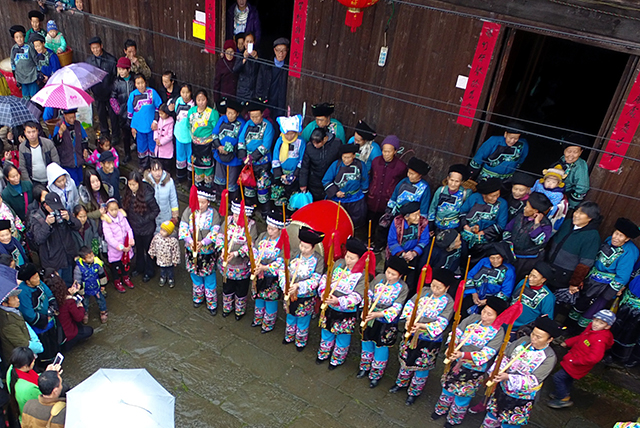 The photo taken on December 24 shows women of Miao ethnic group give Lusheng performance at Guanzhuang Miao Village of Hulu Town, Baojing County.

  An intangible cultural heritage event was held at the town on December 24, 2016, to celebrate the traditional New Year festival in the Miao's calendar. Brilliant performances of Lusheng, Miao drums, and Miao songs, were staged, attracting numerous audiences from Jishou, Guzhang, and Baojing areas.

  Lusheng is a musical instrument of Miao people. It has multiple bamboo pipes, each fitted with a free reed. It often has five or six pipes of different pitches, and is thus belonged to a polyphonic instrument. It comes in sizes ranging from very small to several meters in length.