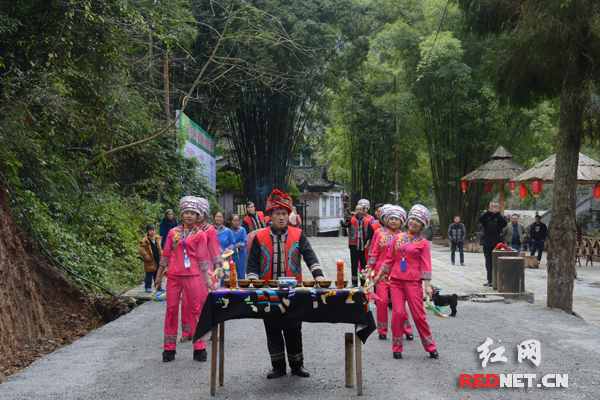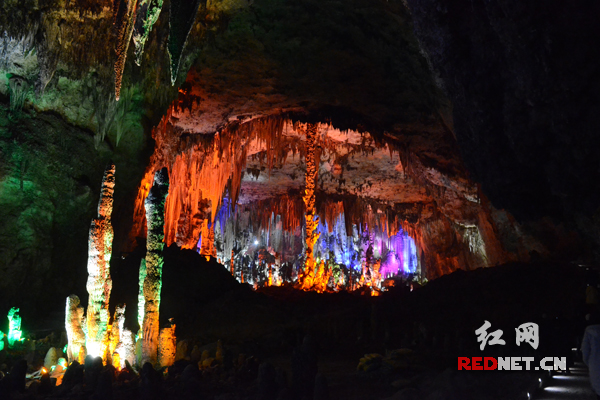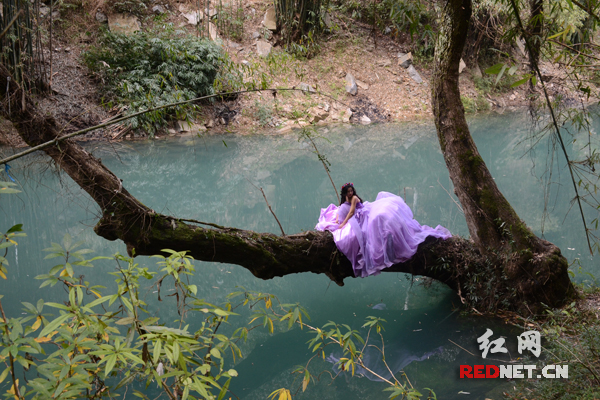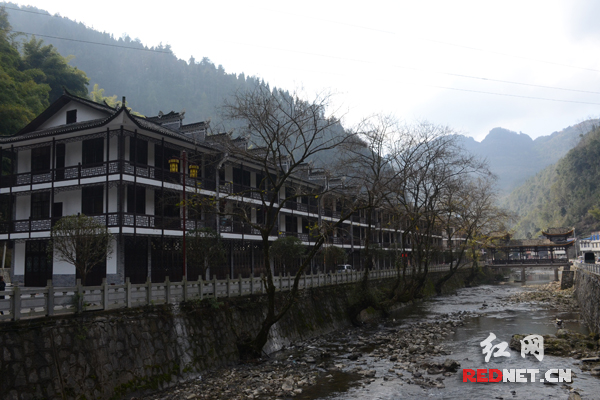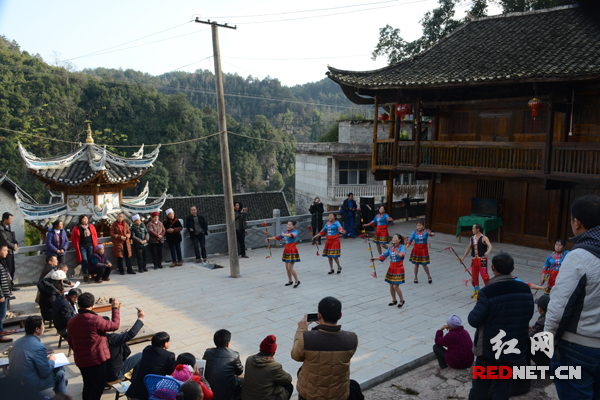 湖南省龙山县西南的桂塘镇北与湖北省来凤县百福司镇、漫水乡接壤,西与重庆市酉阳县大溪镇、可大乡比邻,素有"一脚踏三省"之称。桂塘以山地和丘陵地貌为主,境内溪流纵横,水田密布,阡陌交错,土壤肥沃,灌溉便利,是水稻的重要产区。每到水稻成熟时节,一片金黄,构成一幅幅精美的田园风景画。
  Guitang Town is known as the place in Longshan County of Hunan, near Chongqing City of Sichuan Province and Laifeng County of Hubei Province. In the southwest of Hunan province, Guitang Town has mountainous and hills, streams, paddy fields and rich soil and irrigation facilities; therefore, it is an important rice producing area. Golden fields in Guitang make beautiful pastoral landscapes in Autumn.
  桂塘镇面积209平方公里,20个行政村,31787人,土家族等少数民族占总人口85%。
  Guitang Town has 209 square kilometers, with 20 villages. The population is 31787 persons, Tujia ethnic groups is 85% of the population.
  桂塘镇大多以姓氏或族群聚居,形成一个个自然村寨。青瓦木板房,夹杂吊脚楼,凭山临水,次第而建,飞檐翘角,张牙舞爪,组成了一幅幅美丽的长轴水墨画卷。
  Most residents of Guitang Town form natural villages by the same last name or same ethnic groups. The wooden buildings and suspended buildings are characterized by upswept eaves and ancient styles.
  辖区内二梯岩是一个土家族古村落,与重庆地界仅一步之遥。该古寨始建于康熙年间,距今近300年历史。目前仍保留许多清代文化遗迹,如朝门上的"绰有古风"书法石刻和"八仙过海"壁画,书房石门上的狮子滚绣球、喜鹊闹梅、水仙白鹤浮雕;还有"熙载始基""求学正大""兴永宗经""联云甲第""堂构凌云"等五块老匾。这里还是汉戏故里。自清道光年间传入至今,汉戏在这里传承了近200年。
  In Guitong Town, there is an ancient village of Tujia ethic named as Ertiyan Village, near Chongqing City. It was founded in Kangxi period of Qing Dynasty dating back nearly 300 years ago. Many of the cultural relics of the Qing dynasty are Still retained, such as the calligraphic inscriptions and paintings on the doors and walls with typical images of magpies, plum blossoms, crane, etc. Here is the hometown of Chinese Opera, and it passed down by generations for 200 years, since Daoguang period of Qing Dynasty .