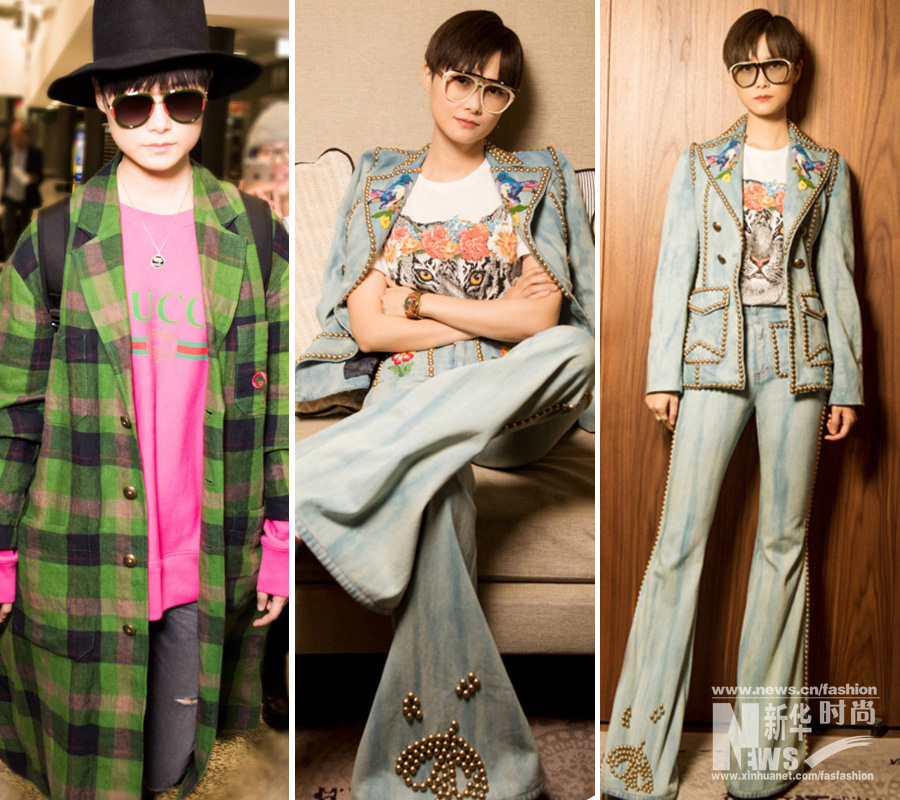 Singer-songwriter Li Yuchun wore a green checkered embroidered jacket from Gucci Spring/Summer 2017 collection and paired it with a fuchsia pink T-shirt and a backpack from Wed Aminalier on her way to the airport. The bright color added a kick to her look as a whole.
  During a show by Burberry, Li wore a studded and embroidered denim jacket and matching flared pants and paired with retro-inspired items, such as the oversized sunglasses.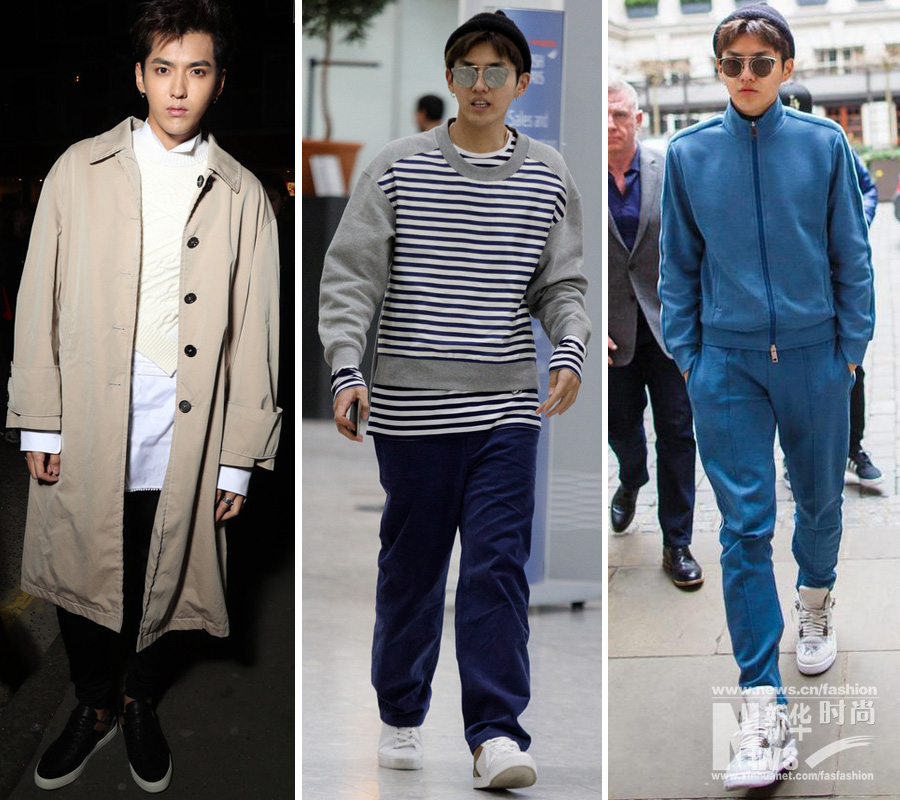 While at the Burberry show, Chinese-Canadian Kris Wu chose a classic trench coat, an iconic item by the brand, and paired it with a white shirt and an off-white asymmetrical sweater for a more layered effect.
  After the show, Wu was spotted on the go with a black cap, a striped gray sweater and indigo loose-fitted pants, with a pair of silver aviator glasses. He has also recently been photographed wearing a set-up blue jersey.
  Li Bingbing, who has often been criticized for her somewhat poor taste in fashion, did really well this time. A white and printed dress paired with a tailored white jacket and a burgundy bag is both chic and modern. Boots with tight jeans and military-taste black jacket transcends all but masculinity, but she softens all that with waved hair and bright red lips.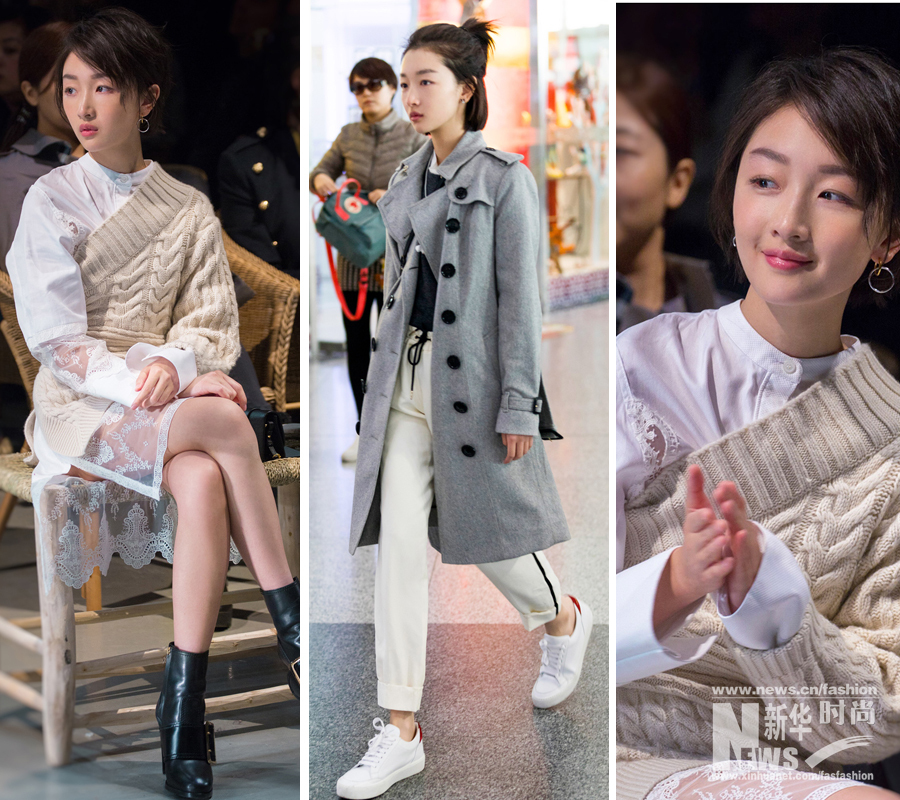 Chinese actress Zhou Dongyu was invited to attend the Burberry show. Like Wu, Zhou wore a white shirt (but a much feminine one with lace) with an asymmetrical off-white sweater.
  While on the go, Zhou was seen with a simple outfit -- a semi-long gray coat with a pair of sweat pants that she rolled around the ankles for a lighter look.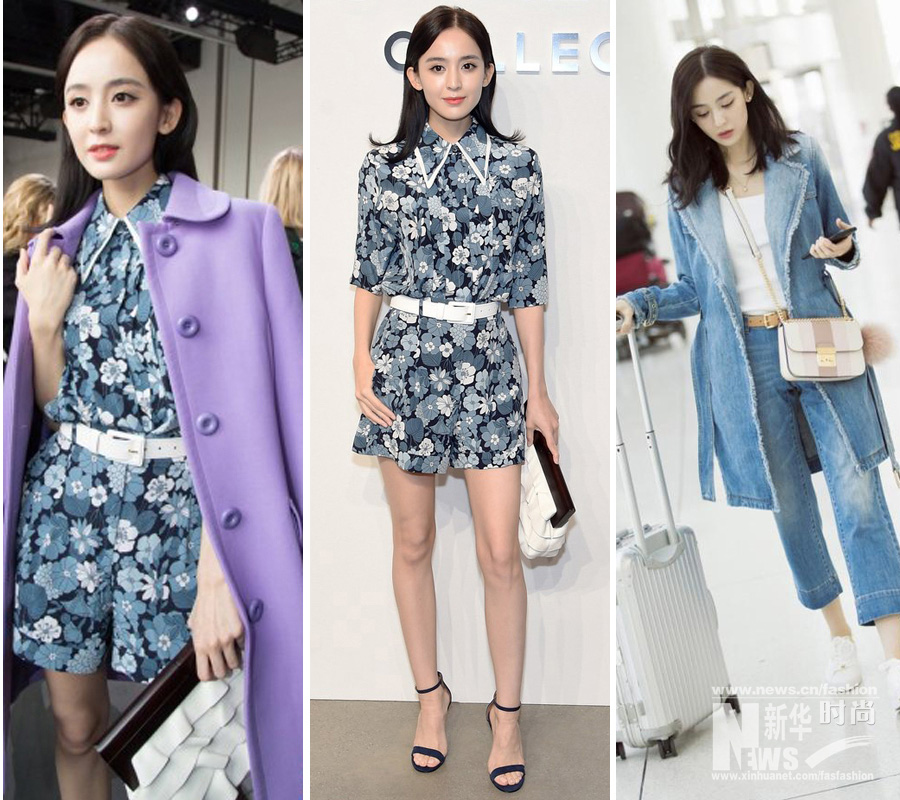 Actress Gulnazar attended the Michael Kors 2017 Spring/Summer show with floral mid-sleeved overall shorts. She added a white belt to accentuate the waist, and a matching lilac coat for some color.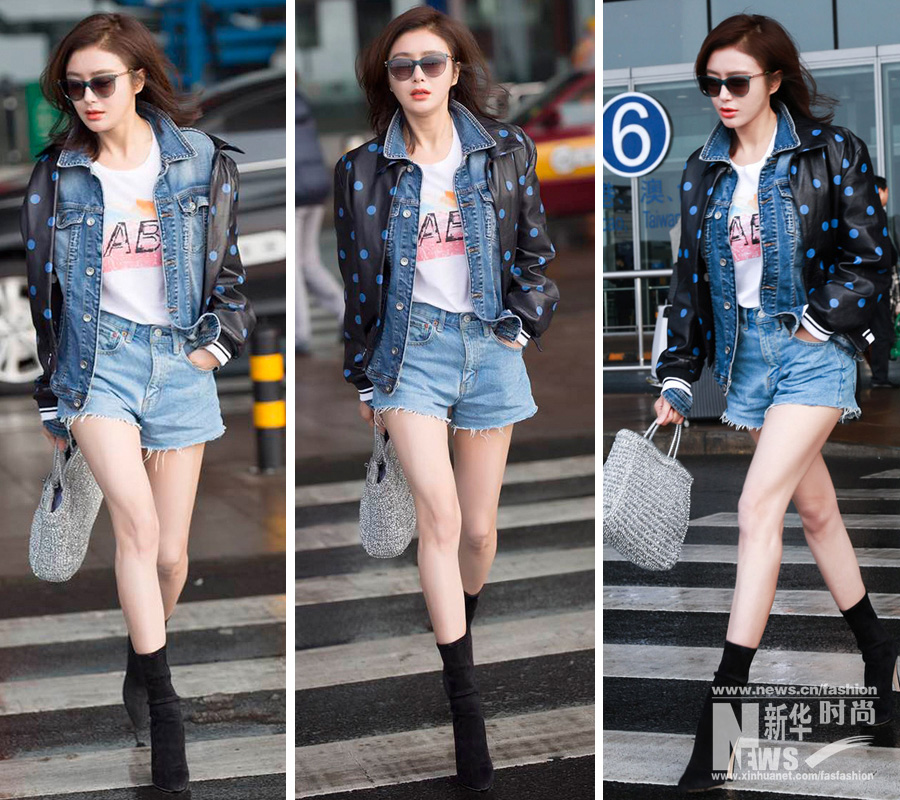 In contrast to Zhang, actress Qin Lan is totally in-balance. Qin sported the "jacket-on-jacket" style, wearing a dotted leather jacket over a denim jacket, along with denim shorts and suede black ankle boots.