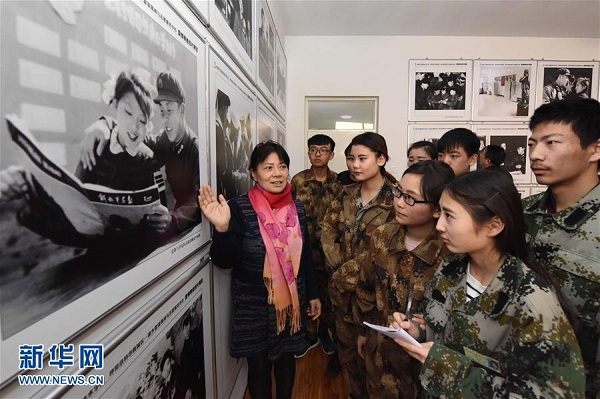 A museum dedicated to the life of Lei Feng opened in Hohhot on Mar 3, with the aim of communicating his achievements and values to new generations.
  The opening of the museum was timed to coincide with "Learn From Lei Feng Day" which took place two days later, and is situated inside a vocational school in Inner Mongolia.
  Born in Hunan province, Lei Feng (1940-1962) was a legendary PLA soldier who selflessly aided the needy and devoted himself to serving people during his short life.
  On Mar 5, 1963, Chairman Mao Zedong wrote that people should "Learn from Comrade Lei Feng" as part of a contribution to a People's Daily news article, following Lei's death in a car accident while on duty in Shenyang. Later, Mar 5 was designated as a day to remember the life of the young soldier.