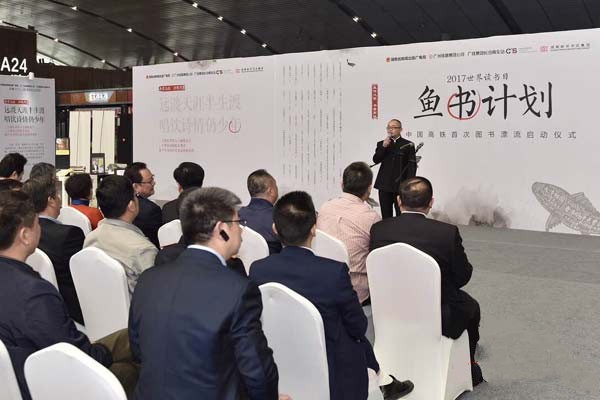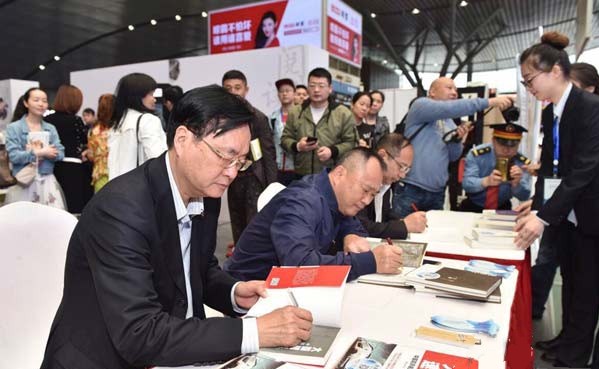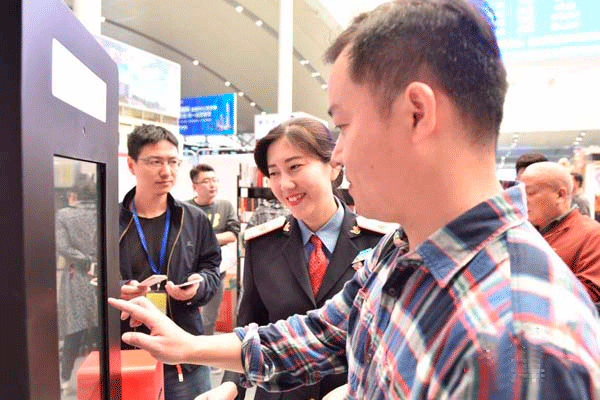 The "2017 World Reading Day Fish and Book Events and CRH's First BookCrossing Campaign" were launched at Changsha South Railway Station on the morning of April 24, 2017. Deputy Director of the Standing Committee of the Hunan Provincial People's Congress Li Youzhi attended the ceremony.

  The events were co-organized by the Hunan Provincial Administration of Press, Publication, Radio, Film and Television and the Guangzhou Railway (Group) Corporation, and jointly undertaken by Changsha South Railway Station, China South Publishing &Media Group, and Hunan Xinhua Bookstore Group. Themed "One Hundred Books, One Hundred People, and One Hundred Kinds of Thoughts", the BookCrossing campaign events will be held in Hunan's various high-speed railway stations to appeal to the public to enjoy reading. It is hoped that reading atmosphere will be created on the high-speed trains.

  Participants may have a quick selection of books they want to read in the self-service BookCrossing stop at the waiting room after having their personal information registered via their ID numbers or ticket information. They then can borrow the book once completing scanning the book code. The whole process is called BookCrossing. Readers are able to return books through the following three ways:

  1. Return the book to the self-service machines installed near the high-speed railway stations or pilot stations exits in Hunan Province;

  2. Return the book to staff working within Hunan high-speed railway stations;

  3. Return to Xinhua's local bookstores.

  Meanwhile, readers can join in the BookCrossing Campaign discussion group via scanning the official QR code on the book, to share their reading experience with other readers in different cities. They can also participate in real-time interaction on reviewing books.