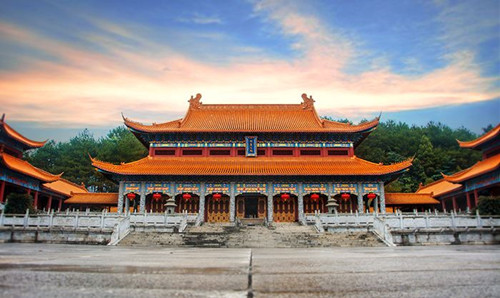 Mausoleum of Emperor Yan
Shengnong Valley

  Duration: Jun. 28 - Aug. 31

  Venue: Yanling County, Zhuzhou City

  On June 16, a news conference announced that the 2017 Hunan Summer Rural Tourism Festival will take place from June 28 to August 31 in Yanling County. The festival is co-sponsored by the Hunan Tourism Development Committee and the Zhuzhou Municipal People's Government. Its theme is "health care, ancestor worship, and summer leisure in Yanling".

During the festival, Zhuzhou will launch a number of activities to attract tourists:

Shennong Valley summer health festival, tourism product fair, summer tourism forum, and Yanling folk performances at the opening ceremony;
The music tent festival to enjoy starry night in Shennong Valley and other areas between July and August;
The forest health festival at a compound farm in Yanling County; and
The yellow peach festival in Yanling County.

Meanwhile, a series of activities will be launched to help the public escape summer heat, such as crossing lotus pond in Xianyu Ridge and water activities in Youxian County.