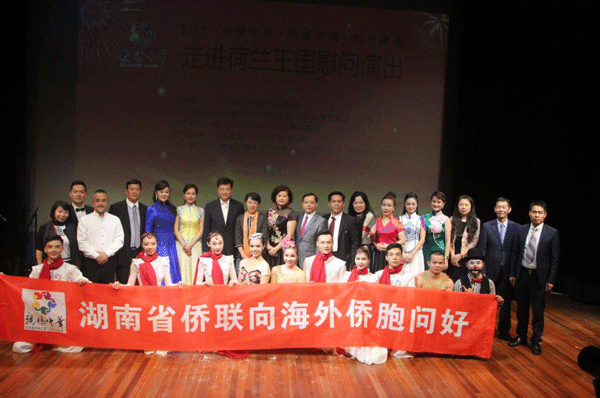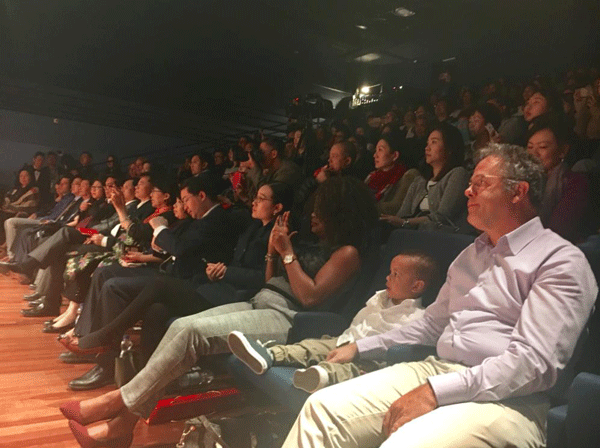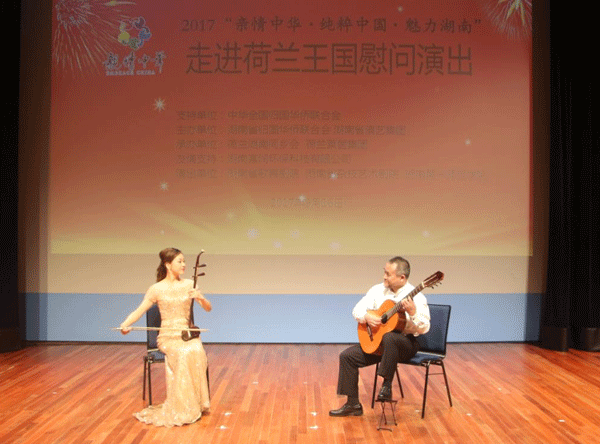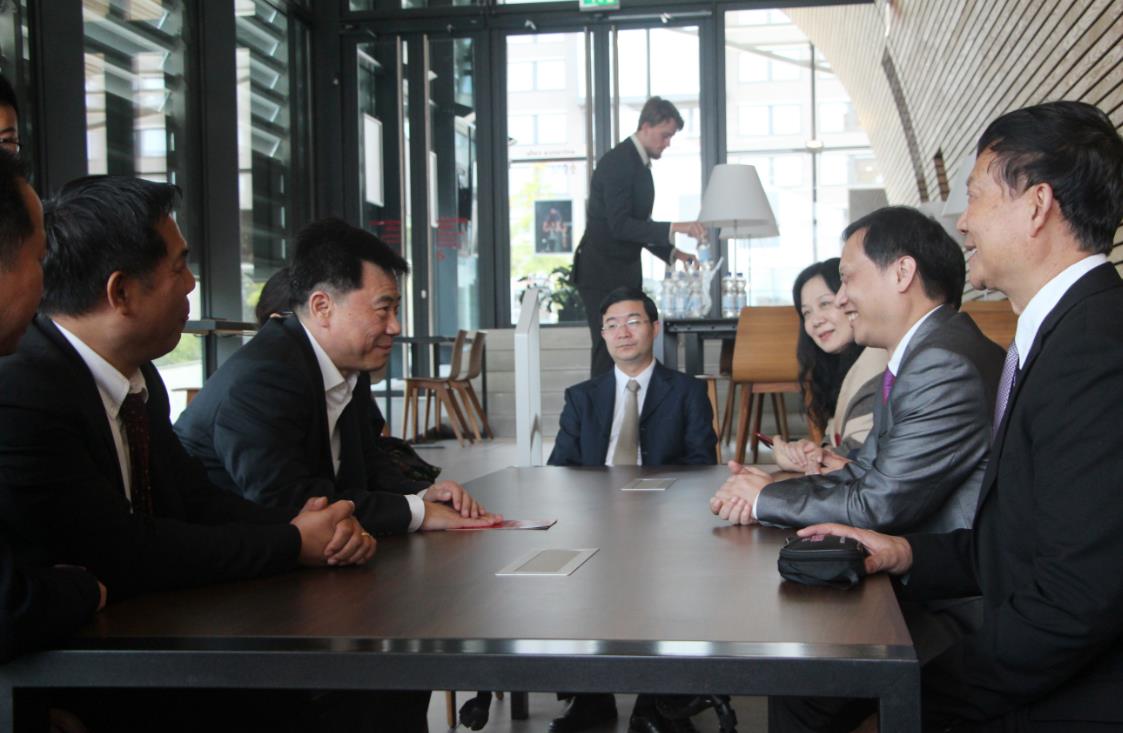 A Hunan cultural show was staged at Erasmus University Rotterdam (EUR) on Sept. 16 local time. It was the first time that the "Embrace China" — Hunan cultural exchange was held in Dutch campus, and also marked conclusion of the "Embrace China" series. More than 400 audience watched the show, including Dutch government officials, important personages, overseas Chinese in the Netherlands, international students, and foreign friends.
  Hunan artists performed Chinese classical dances, songs, and musical instruments, winning rounds of applause.
  The Chinese Ambassador in the Netherlands Mr. Wu Ken spoke highly of the show. He remarked that the overseas Chinese in the Netherlands work hard to accelerate local economic and social development, and contribute to the friendship between the two countries. He hoped that, through the cultural exchange activity, Dutch people will better understand Hunan.
  Vice Chairman of the Hunan Federation of Returned Overseas Chinese (HFROC) and head of the art troupe Mr. Sun Minsheng stated that arts can bridge different cultures and countries. He expected that, based on the national "Belt and Road" Initiative, the HFROC will organize more cultural exchanges to intensify friendly communication between Hunan and the "Belt and Road" countries.