The beauty of Changsha has been captured on canvas countless times and there is no better time than right now to catch a glimpse of magnificent local works at the Changsha county culture center.
  Opening on Nov 22 and sponsored by the Hunan Artists Association and Changsha county Party committee publicity department, the exhibition showcases a total of 76 works of art in various forms, including oil paintings, traditional Chinese paintings and watercolors.
  The brushwork canvases reveal the natural beauty, history and culture of past life in Changsha as well as revealing insights into the lives of local celebrities.
  Large numbers of Changsha residents attended the opening of the exhibition and were amazed by the realistic, surrealistic, and impressionistic works on display.
  "These works demonstrate Changsha county's beauty in different angles as artists add their finishing touches to our familiar scenes," said one Changsha visitor.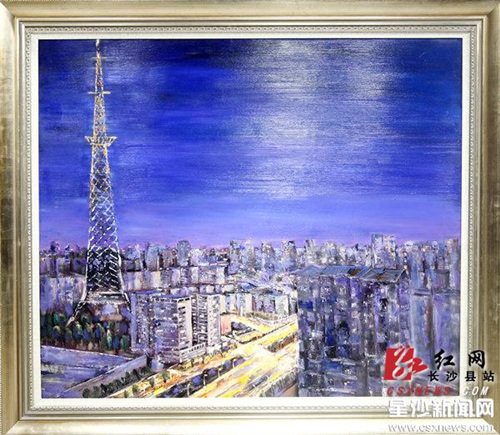 Director of Changsha's publicity department Yang Yi said in his opening speech that the exhibition offers a feast of art for Changsha people with works that portray the wonderful lives of the people that live in the county.
  The exhibition will run until Nov 28.