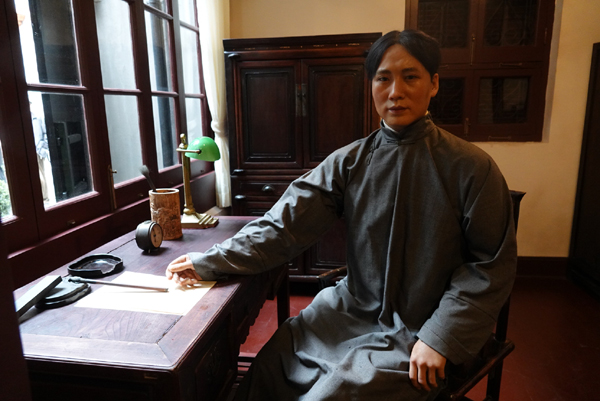 The exhibition hall of the former residence of Chairman Mao Zedong in Shanghai is reopened to the public on Jan 2 after two years of renovation works.
  Located in a shikumen-style building (stone-framed gatehouse) in Jiaxiuli, 120 North Maoming Road, the residence was home to Mao, a native of Hunan province in central China, and his wife Yang Kaihui, as well as his mother-in-law and children from June to December 1924.
  This is also the place where the former leader of the Communist Party of China resided in the longest in Shanghai.
  The renovated space features a revamped hall area while new exhibition items including letters and documents handled by Chairman Mao during his time in Shanghai in 1924 have been added.
  During his lifetime, Mao visited Shanghai 37 times. The exhibition hall will open to the public from 9 am to 11:30 am, 1 pm to 4:30 pm, every Tuesday to Sunday.