双语|镜头中的2017:积聚能量与热情
  [Bilingual reading] Looking Back the Images of Hunan in 2017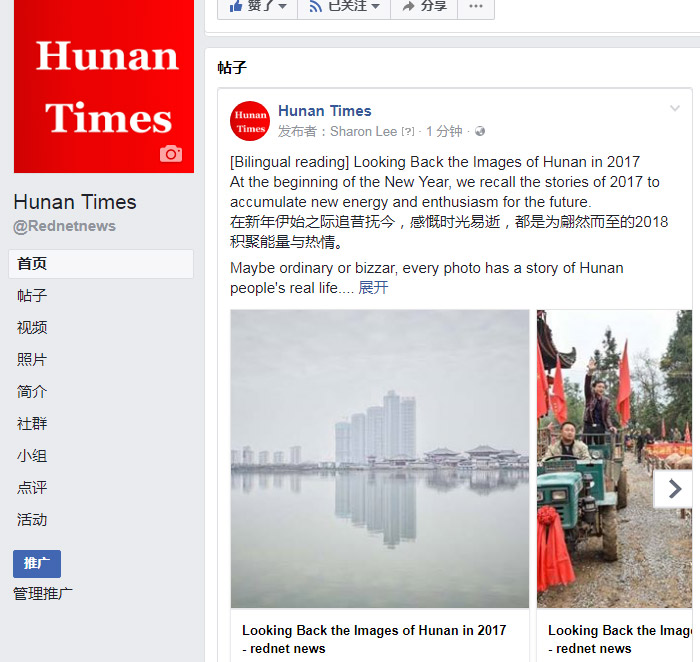 在新年伊始之际追昔抚今,感慨时光易逝,都是为翩然而至的2018积聚能量与热情。
  At the beginning of the New Year, we recall the stories of 2017 to accumulate new energy and enthusiasm for the future.
  每一张或平淡、或鲜艳、或新奇的影像背后,也许都蕴含着一个故事。
  Maybe ordinary or bizzar, every photo has a story of Hunan people's real life.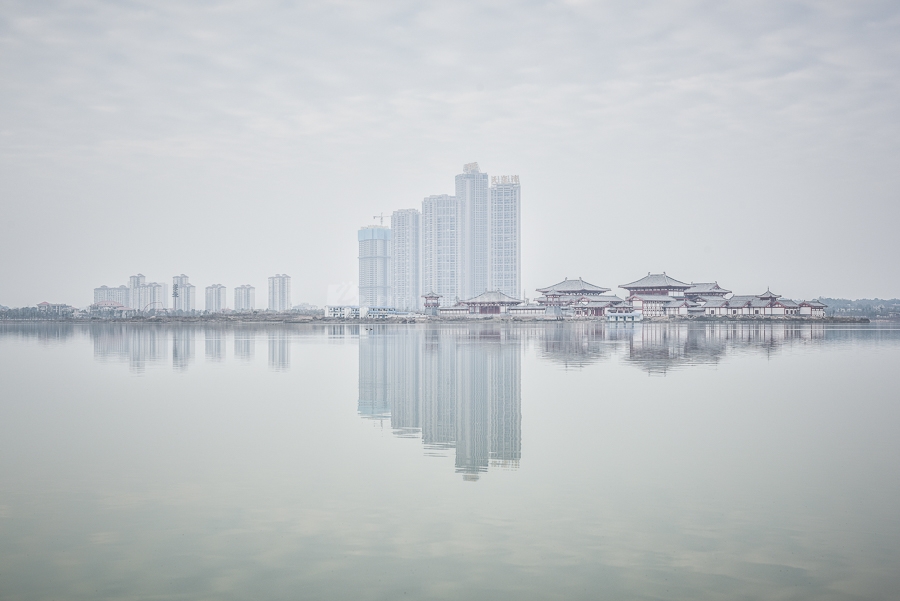 The photo shows image of Songya Lake in Changsha city, January 1, 2017.The water and sky,the ancient style buildings and skyscrapers create the picturesque harmony of human and nature,ancient and modern.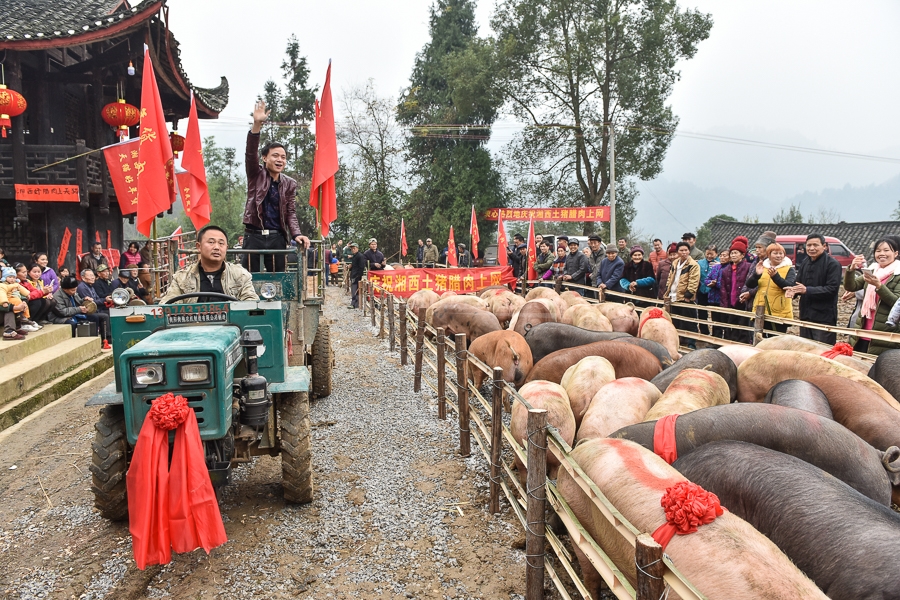 "Parade Ceremony" was held in Lao Sianyan Village of Hongshulin Town, Guzhang County, west Hunan Province,January 4, 2017. The village director and hundreds of villagers examined their pigs to celebrate the national sale of local bacon online.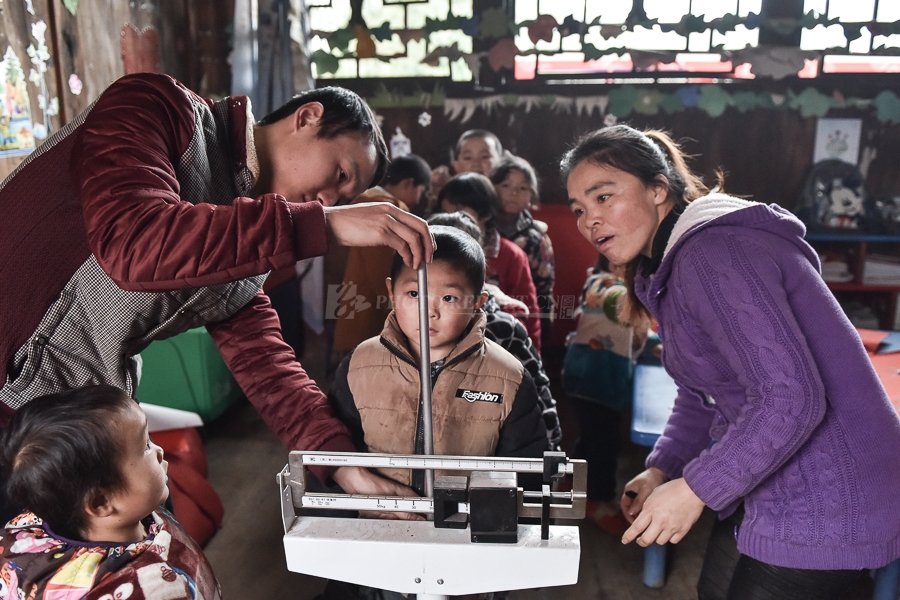 Teachers are using the dated weighing scale to conduct physical examinations for their childrenat in Laosiyan Village Elementary School of Hongshi Town, Guzhang County, westHunan Province, January 4, 2017.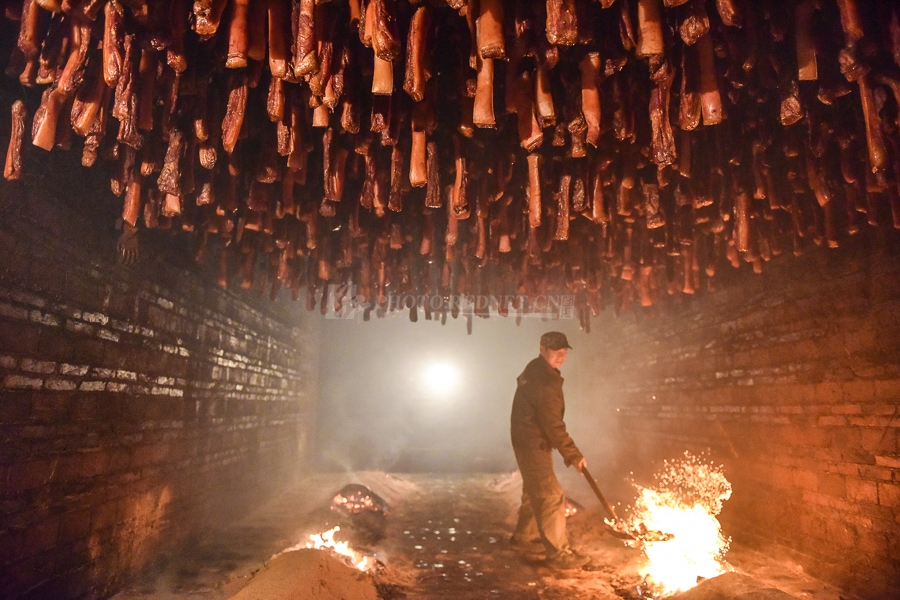 The picture shows bacon "jungle" at the processing for smoking in a room at Hunan Xinke Animal Husbandary Co.ltd. ,Guzhang County, Hunan Province, January 4, 2017. Grease are dripping from the bacon, and the workers are adjusting charcoal.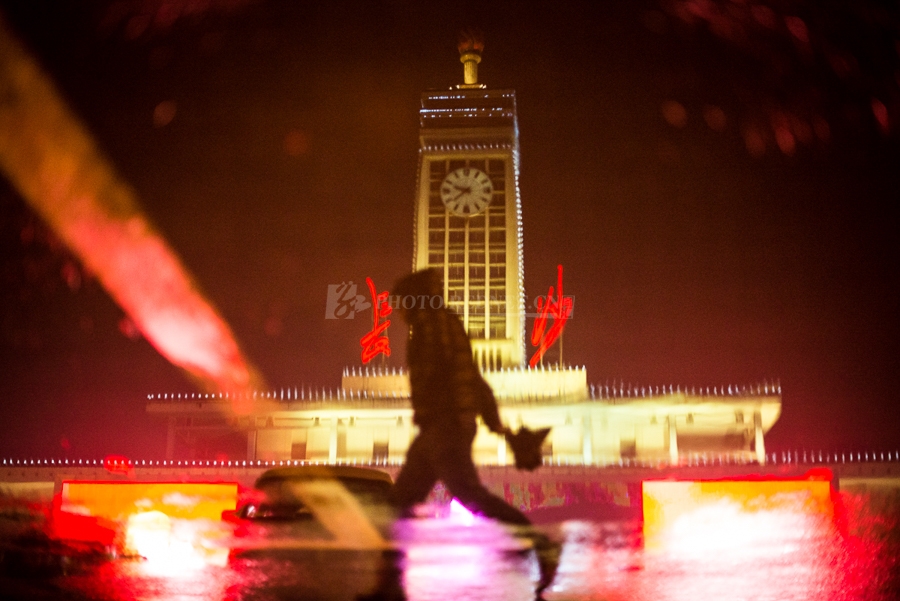 Passengers are hurrying for returning home at the end of the Spring Festival on February 5, 2017, in front of the square of Changsha Railway Station .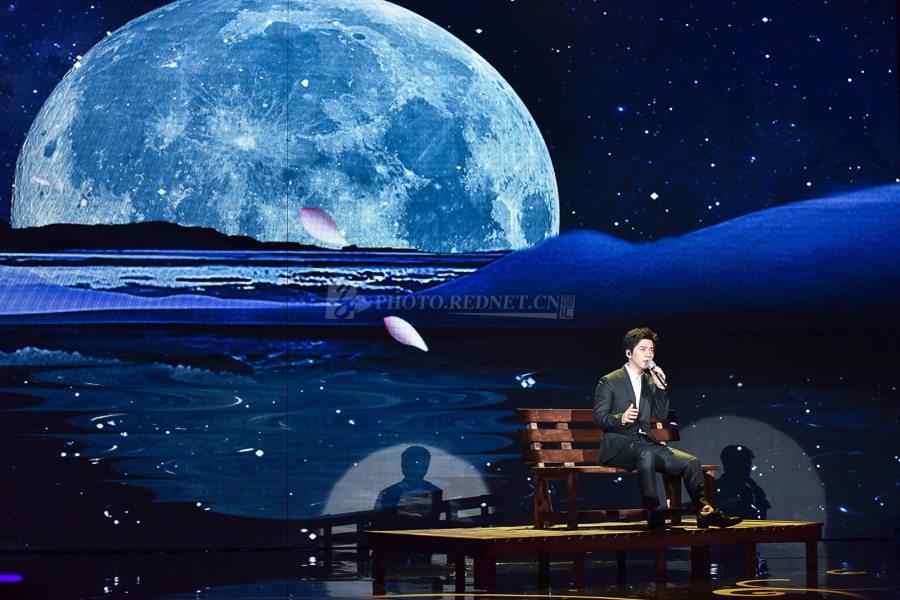 Li Jian, a famous singer, sings the song "Baikal Lakeside " at the activity of "2017 Book Festival of China"in Changsha on the eve of the World Reading Day, April 19, 2017.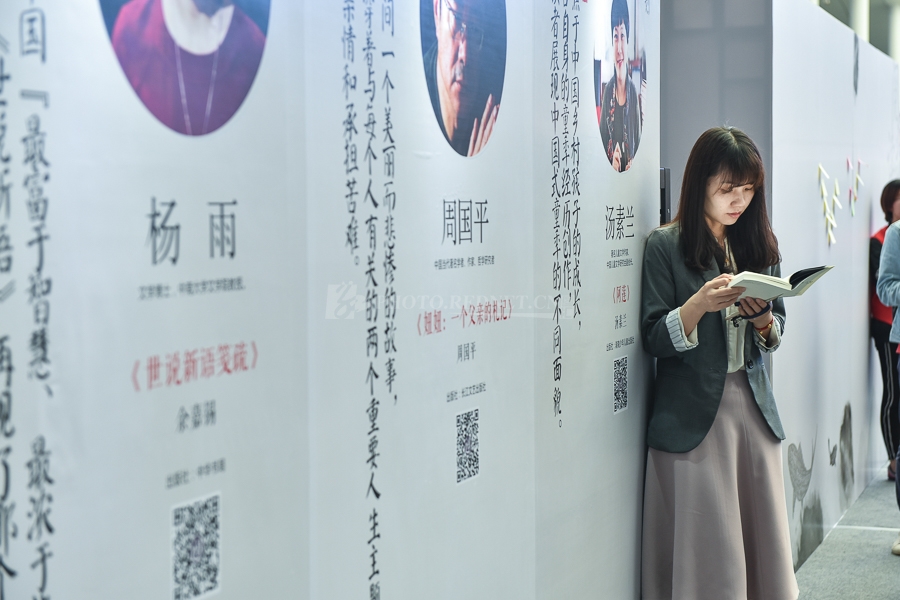 A passenger is reading a book at the High-Speed Rail South station of Changsha.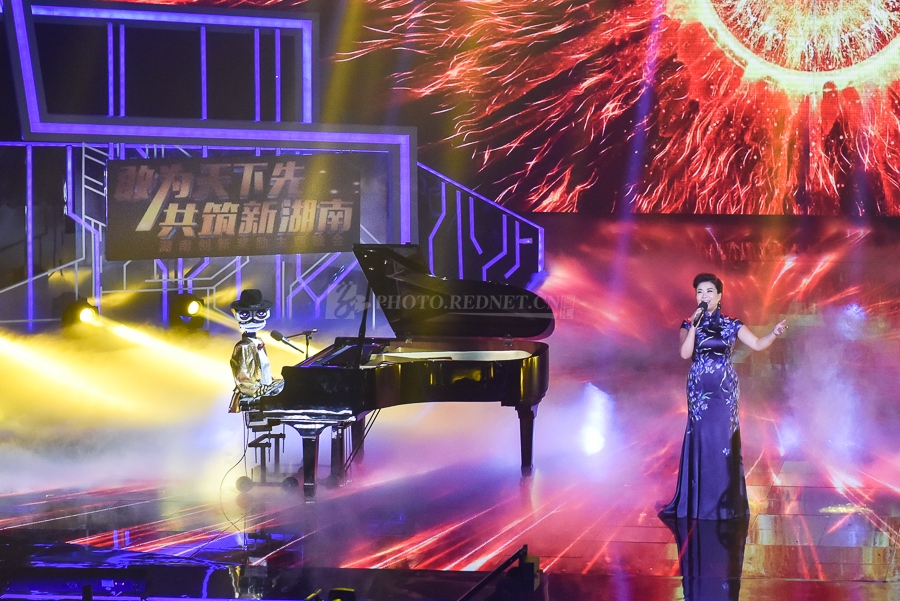 Zhang Ye, a singer, andTeo Tronico, an AI robot,perform a creative show named as "Sing for Liuyang River " at Hunan Innovation Awards Gala, On the evening of May 18, 2017.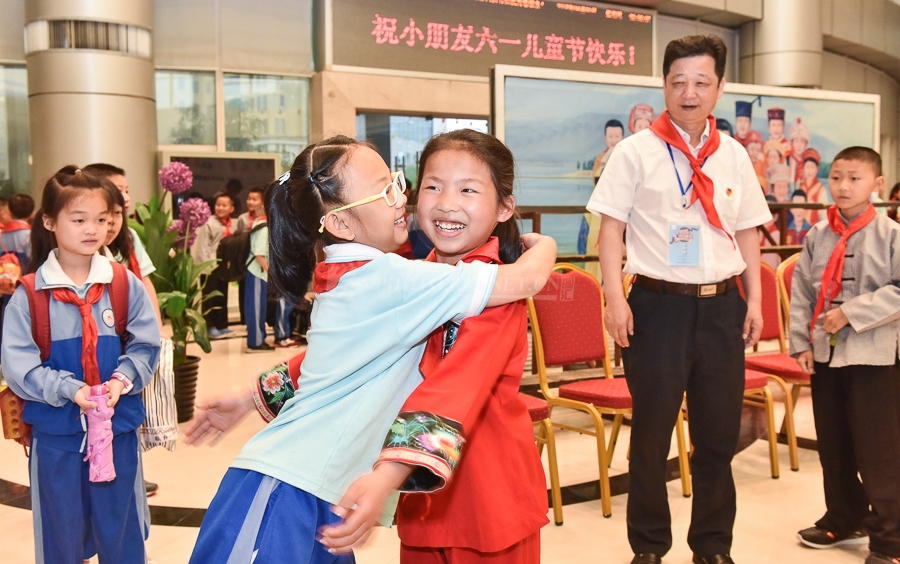 On June 1, 2017, the children who form a mutual partnership are happily hugging each other. An activity "Happy Growth" is kicked off in Hunan provincial youth activity center for helping 100 left-behind children in three elementary schools of rural area. They set up the mutual partnership with pupils from three elementary schools in Changsha City, and they spend an unforgettable Children's Day together.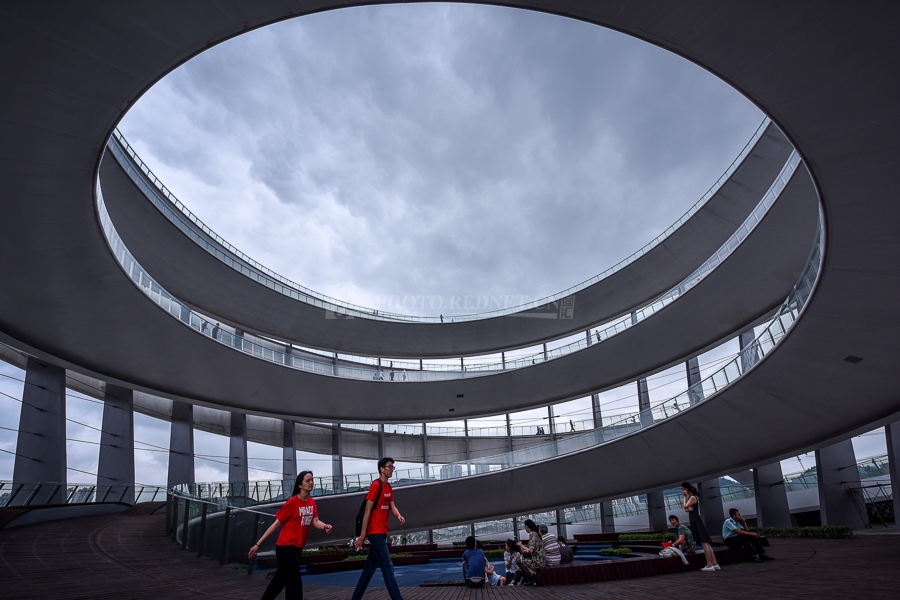 The spiral sightseeing platform on the Urban Island of Meixi Lake is open to the public on the afternoon of June 11, 2017. The artificial Urban Island is located at the west bank of Meixi Lake, covering a total area of 20,000 square meters, with a total investment of 180 million yuan.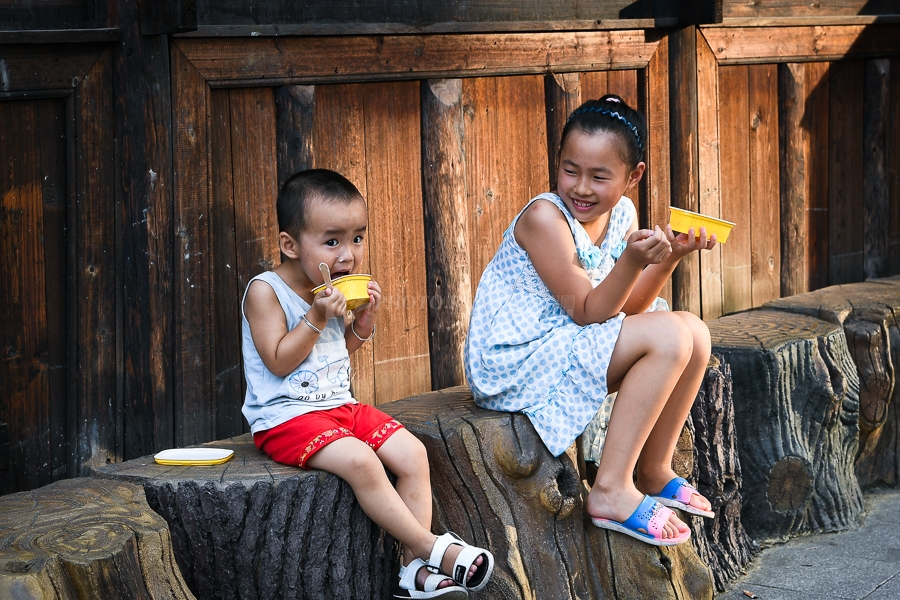 A girl is looking affectionately at his brother eating ice cream, Huangdu Dong Village of Tongdao County, Huaxia City, August 3, 2017.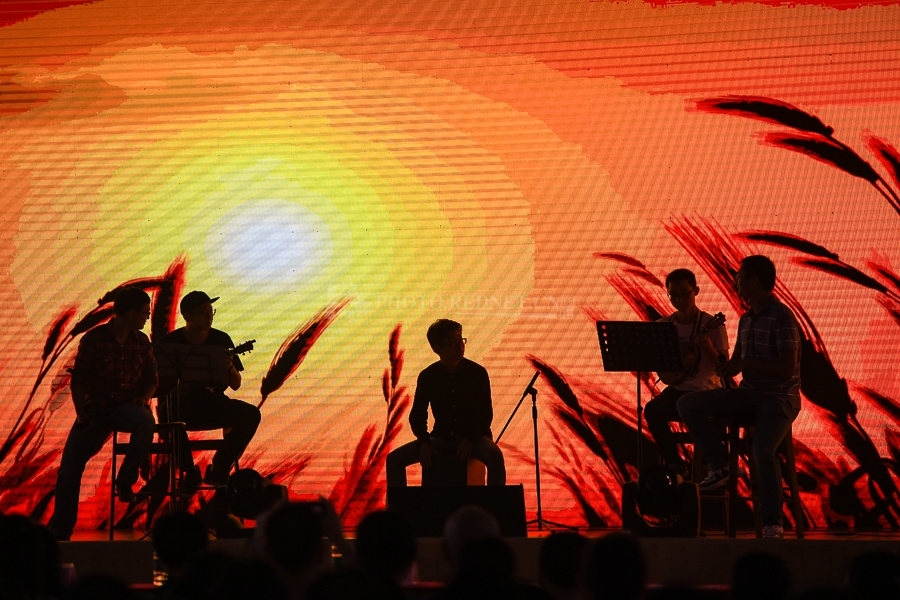 several college students are performing at Teacher's Day Gala in Xiangtan City Economic Development Zone, September 8, 2017. The scence of big screen seems a real reed swing.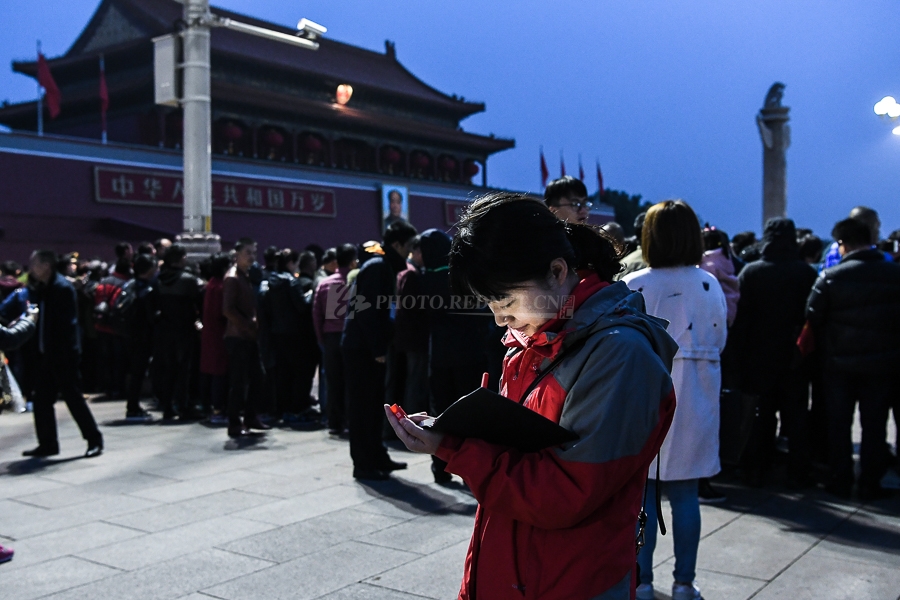 At 6 a.m. of October 17, 2017, the journalists from Rednet are working for reporting the 19th National Congress of CPC in front of the Tiananmen Square,Beijing.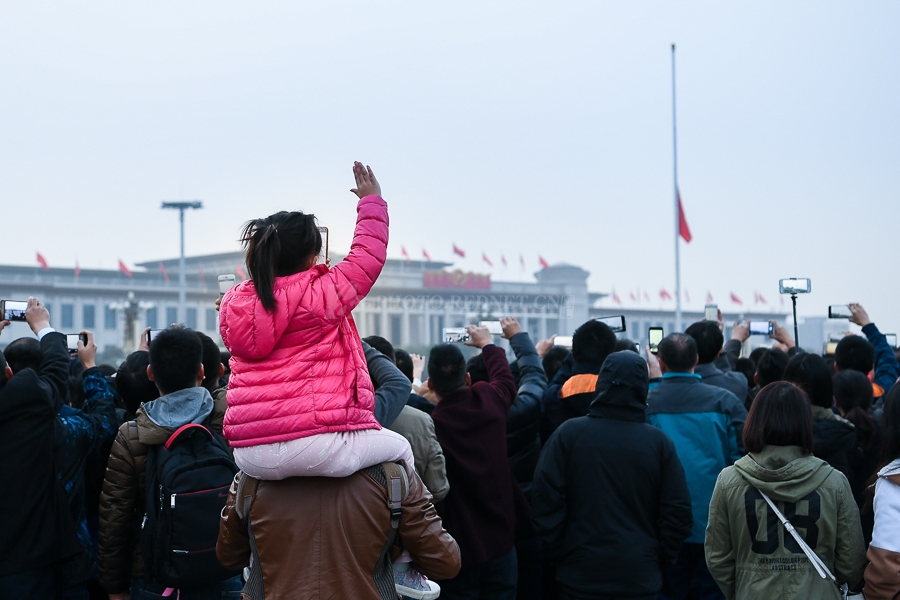 National flag rises on Tiananmen Square in Beijing at 6:27 on October 17, 2017. A young girl sitting on his father's shoulder salutes to the national flag.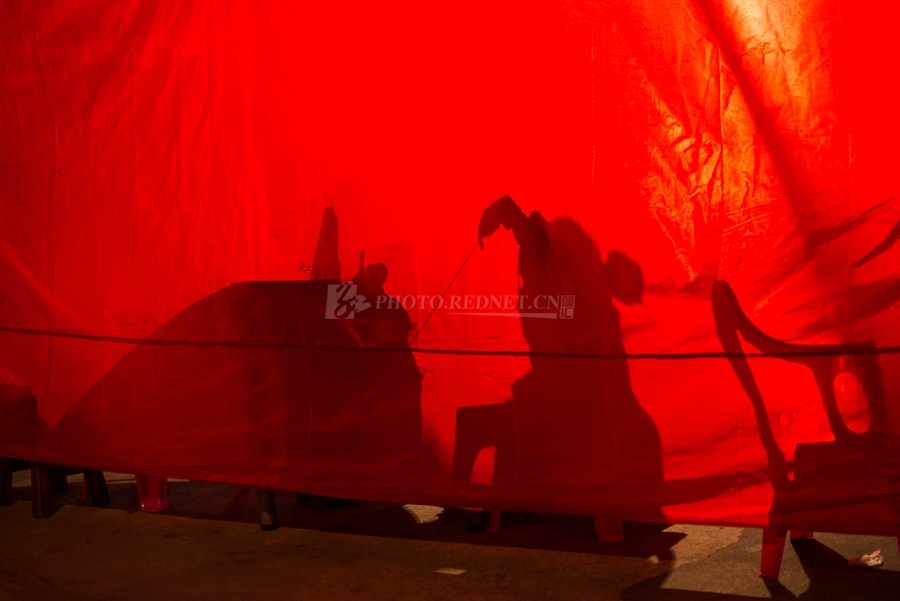 Diners' shadow and the light reflection on the red fabric of an outdoor supper shop in Changsha, in the early morning of November 28, 2017. It shows a kind of exaggerated unreal feeling.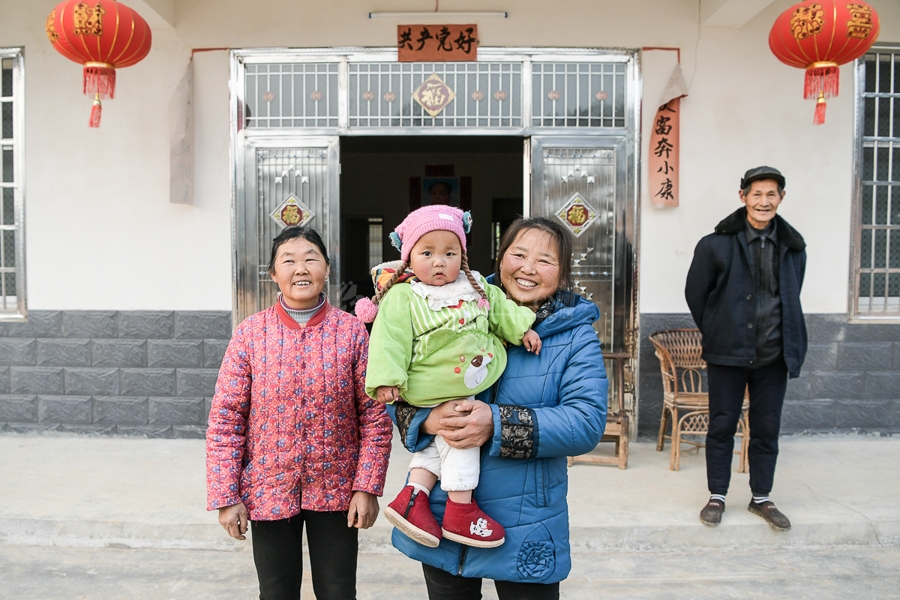 The villagers are talking about their joy of out of poverty in front oftheir new home in Chongcun Village, Sansheng Town of Shimen County, Hunan province , December 28, 2017.