Few flowers can endure the chilliness of winter, however, plum blossom, or wintersweet, is an exception.

  The yellow clustered flower has started blooming in Beishan Forest Park in Beishan town of Changsha county, filling the air with elegant fragrance and energizing the bleak days of late January.

  Wintersweet, a native Chinese flowering plant, pine and bamboo are often referred to in China as the "three friends of winter".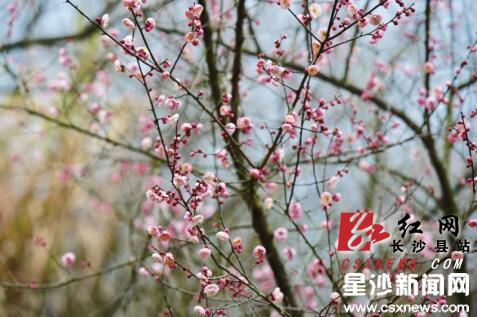 There are thousands of plum trees in the forest park, 30 percent of which are in bloom, making it prime time to appreciate the wintersweet blossoms. Thanks to multiple varieties, the flowering period will last about two months.

  Recommended places to appreciate wintersweet blossoms in Changsha county also include the Hunan Academy of Agricultural Sciences, Songya Lake Wetland Park and the plum blossom planting base within the Institute of Horticulture of Hunan province.