又一款世界级神器!中联重科首款国产化CIFA湿喷机面世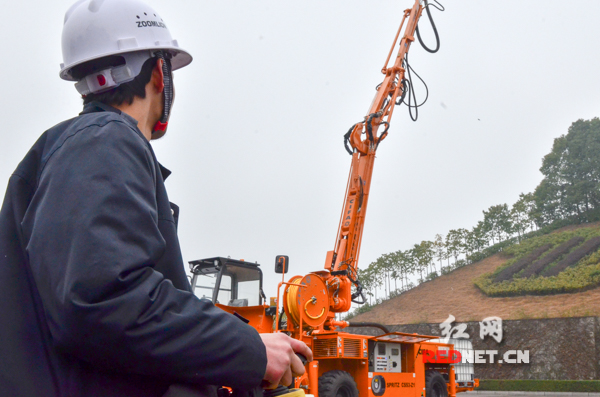 A CIFA CSS3 Crawler is showing its function in Lugu Industrial Park of Zoomlion Heavy Industry, Changsha.
  Spritz System CSS3 is CIFA's top class product for tunnelling, mines and underground shotcrete application. Thanks to a worldwide experience in shotcrete fields of application CIFA is proud to present its last evolution of this product: CSS3 Crawler.
  "它融合了享有行业顶级声誉的意大利CIFA的湿喷机技术,结合了中国隧道等实际施工工况,是一款为国内终端市场量身定制的产品。"
  CIFA become an innovative reference at international level in the concrete technology field and letting it achieve several real records: among the latest, introduction on the market of the first hybrid plug-in mixer (Energya) and the longest concrete pump in the world, built with Carbotech technology.