双语|春天里:走遍湖南 带你去看灿烂的油菜花
  Bilingual: Let's go and see golden rape flowers in Hunan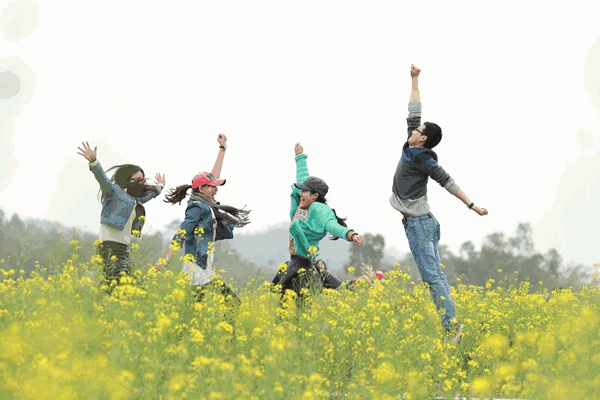 Spring comes again, to go out and smell the flowers!Here we present the beautiful spots in Hunan for seeing rape flowers and the recommended routes. Let's go and enjoy the moment of Spring.
  石牛寨:赏花登山 阅尽春光
  Shiniu Village: the sea of Rape Flowers among mountains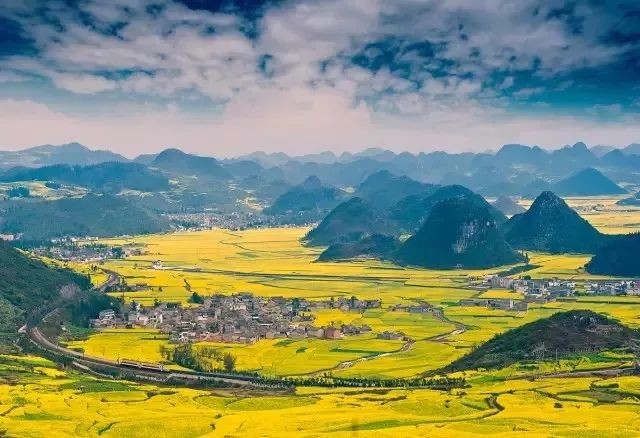 Changshou Town as an ancient town of Shiniu Village in Yueyang City of Hunan, is known as the hometown of generals and long life where has golden rape blossoms among moutains from January to March. The beautiful scenery shows the harmony between man and nature, culture and ecology.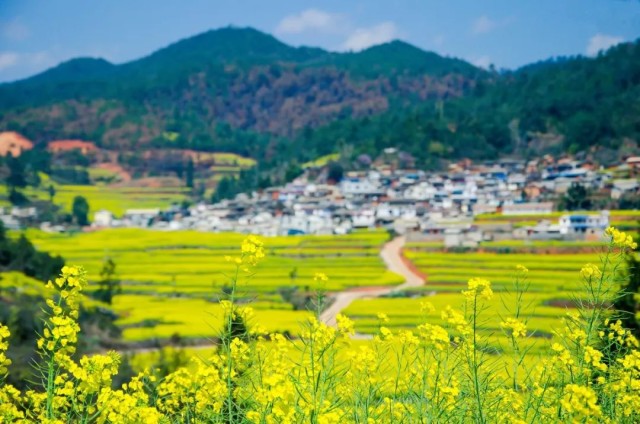 Rape flowers bloom in most parts of Hunan Province from mid-March to April this year.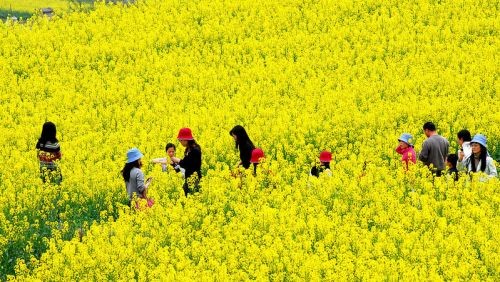 Sight seeing spots: Changshou Town, Shiniu Village National Park, Dufu Hall, Pingjiang Memorial Hall
  自驾路线:长沙-长浏高速-洞阳-平汝高速-安定-S308-石牛寨风景区
  Recommended route: Changsha City, Changsha-Liuyang Highway,Dongyang, Pingru Highway, Anding, S308 Highway, Shiniu Village National Park
  高坪:赏油菜花海 探溶洞奇观
  Gaoping Town:rape flowers and cave wonders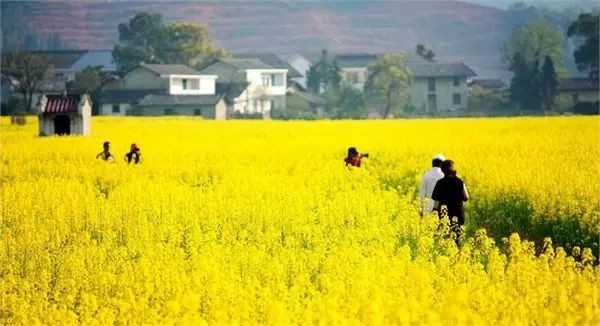 Golden fields among the mountains of Liuyang City are the most eye-catching scenes in Spring!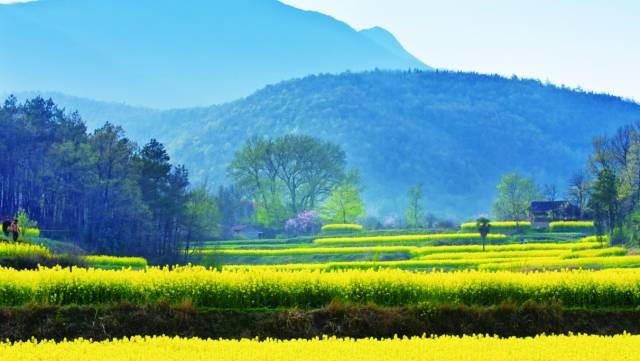 The color of rape blossoms is in most people's childhood memories. It is the pastoral color of happiness. Scarecrows can be seen everywhere with the rape blooming spectacular in the fields.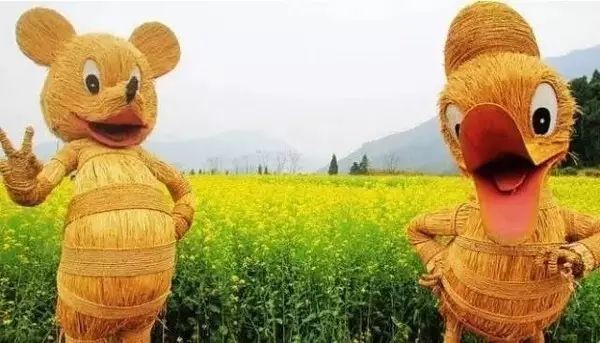 One can enjoy the wonderful straw artwork and the unique scenery of the Gufeng Cave of Paoping Town, Zhushuqiao Reservoir and Baiyang Mountain.
  景点推荐:高坪赏花,古风洞
  Sight seeing spots: Gaoping Town, Gufeng Cave
  自驾路线:长沙出发,经长浏高速,到达浏阳后往高坪方向即可。
  Recommended route: Changsha City, Changsha-Liuyang Highway, Liuyang City, Gaoping Town
  沙田:十里金花长廊
  Long picturesque view of golden flowers in Shatian County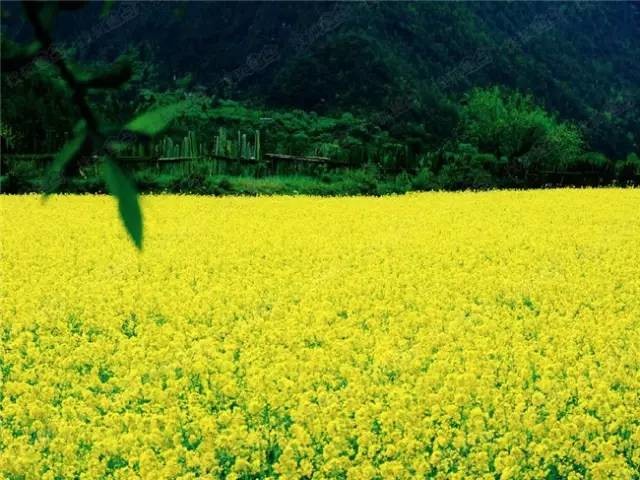 Golden terraces of Shatian County in Ningxiang City, Hunan, present the long picturesque view of yellow-green and white stretching tens kilometers. Shatian County is the hometown of famous historical figures as He Shuheng and Xie Juezai. It has rich tourism resources.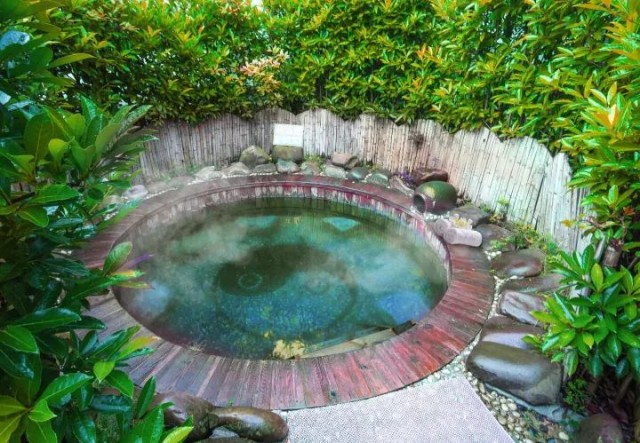 Weishan Mountain is a place that one can not miss in Ningxiang. It reflects the harmony of Zen, highlighting the charm of nature. With the hot springs nearby , it becomes the best place for relaxation.
  景点推荐:沙田赏花,沩山温泉山庄,沩山密印寺
  Sight seeing spots: Shatian Town, Weishan Mountain Hot Springs Villa, Miyin Temple of Weishan Mountain
  自驾路线:长沙出发,可走长常高速在宁乡下,也可走金洲大道,经宁路,再走到沩山的公路到黄材,经当地县道可到沙田。
  Recommended route:Changsha City,Changsha-Changde Highway or Jinzhou Road, Ning Road, roads of Weishan mountain to Huangcai, Shatian Town.
  常德澧县
  Li County of Changde City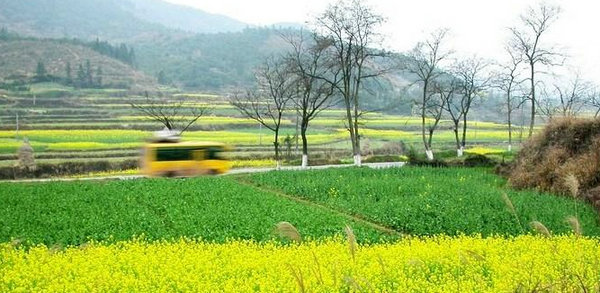 线路:下二广高速,沿302省道可达。
  Recommded route: Erlianhaote-Guangzhou Highway, No. 302 Provincial Highwa
  衡山县萱洲古镇
  Xuanzhou Town of Hengshan County
  Rape flowers along the river along with ancient buildings side by side show the charms like travelling back in ancient China. Xianzhou Ancient Street has the style of Ming and Qing Dynasties.
  线路:下南岳高速,沿035乡镇公路可达。
  Recommded route: Nanyue highway,No.035 Road
  娄底双峰县
  Shuangfeng County of Loudi City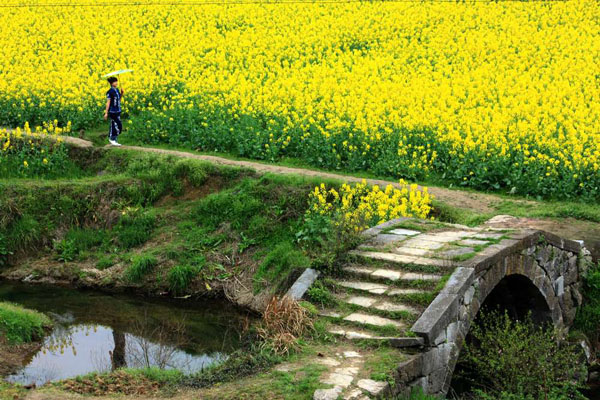 The county has 4 thousand-acre rapeseed bases in Shexingshan Town, Huamen Town, Suoshi Town and Shiniu Town. The performance for traditional farming will be shown during the Spring.
  线路:下沪昆高速,经210省道到蛇形山镇,然后到石牛乡,接着到锁石镇,最后到花门镇。
  Recommded route: Shanghai-Kunming Expressway, No. 210 Provincial Highway to Shexingshan Town, Shiniu Town, Suoshi town, Huamen Town.
  安仁稻田公园
  Anren County: Rice Paddy Field Park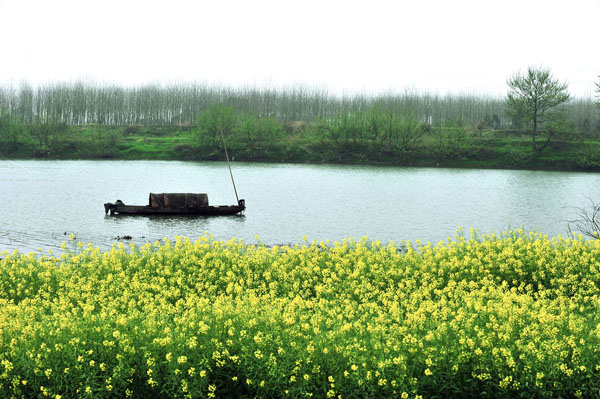 The park combines the elements of the rice paddy fields with the beautiful views of Yongle River, Shennong Scenic Area and Xiongfengshan National Forest Park, Anren County of Chenzhou City. Its harmonious view is like a fairyland.
  线路:下衡炎高速,经212省道到达。
  Recommded route: Hengyang-Yanling highway, No. 212 Provincial Highway
  资兴蓼江
  Zixing City: Liaojiang Town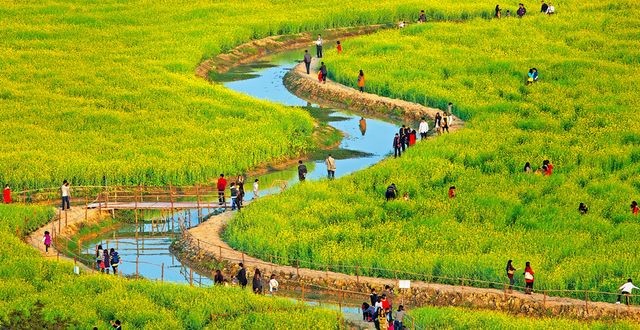 Golden flowers with bees and butterflies form a unique agro-ecological landscape in Liaojiagn Town, Zixing City.
  线路:下京珠高速直走右转,沿工业大道进入资江公路,穿过资兴市,左转沿213省道到达蓼江镇。
  Recommded route: Beijing-Zhuhai Highway, along the Industrial Avenue into Zijiang Road, through Zixing City, turning left along No.213 Highway to Liaojiang Town