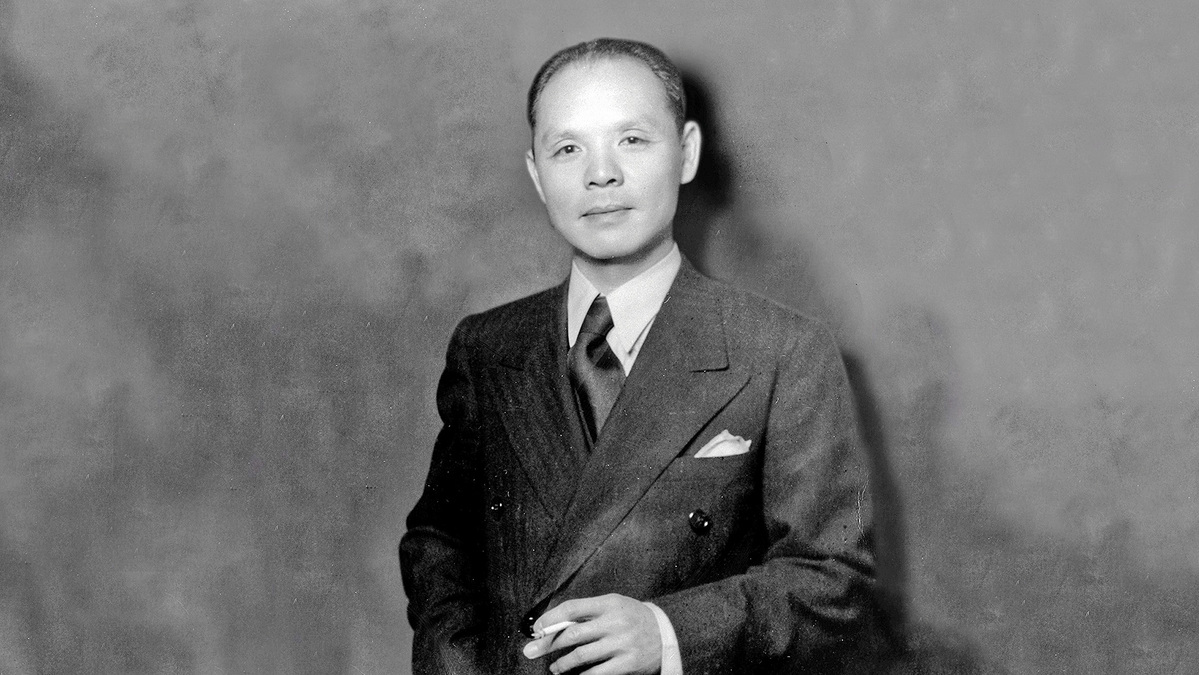 Jewish families given visas needed to escape Holocaust, find safety in China
  On Thursday, a square in Milan's Chinatown became the first location in Italy to be dedicated in honor of a Chinese person, as Piazzetta Ho Feng Shan was named for the remarkable achievements of a 1930s diplomat.
  Ho Feng Shan was the Chinese consul general in Vienna from 1938 to 1940, a time when the Nazi authorities would only allow Jews to leave if they had a visa to another country.
  Consulates were flooded with applications from Jews desperate to escape the Holocaust, but while many countries were unwilling to accept more refugees, Ho saved thousands of lives by issuing visas to Shanghai, allowing Austrian Jews safe passage to China, away from the horrors of Europe.
  Some applications were even stuffed into his car — but were treated and granted just the same as those by more conventional means.
  Even when he was in the process of returning to China in 1940, Ho kept up his work — delivering the priceless signed papers to Jewish refugees standing on railway station platforms.
  Born in 1901, Ho obtained his PhD from the University of Munich in 1932, and spent nearly 40 years in the diplomatic service before retiring to San Francisco.
  He died in 1997, and, in accordance with his wishes, was later buried in his beloved hometown of Yiyang in China's Hunan province.
  During his lifetime, he rarely spoke about his work with refugees. Even in his 700-page memoir Forty Years of My Diplomatic Life, published in 1990, he gave it just the briefest mention.
  "Since the Anschluss (when Nazi Germany took over control of Austria), the persecution of Jews by Hitler's 'devils' became increasingly fierce," he wrote. "I spared no effort in using every means to help, thus saving who knows how many Jews!"
  It was only after his death that his daughter, journalist Ho Manli, began to investigate her father's past and also the stories of the survivors he helped, a process during which she scoured archives in Washington, Vienna, and Israel.
  Her inquiries began when she received a telephone call from the curator of a touring photographic exhibit on diplomatic rescuers of Jews. Almost immediately, she started uncovering the stories of many survivors, such as Eric Goldstaub, who applied to 50 consulates without any success before Ho came to his rescue, granting 20 visas for his entire family.
  Goldstaub took refuge in Shanghai from 1939 to 1948, and never forgot Ho's assistance. After the war, his story was recorded in the US Holocaust Memorial Museum archives.
  His cousin Harry Fiedler still possesses one of the visas issued by Ho, serial number 1193, issued on July 20, 1938, four months after the Anschluss. This was Ho Manli's first indication of the volume of visas her father had helped issue.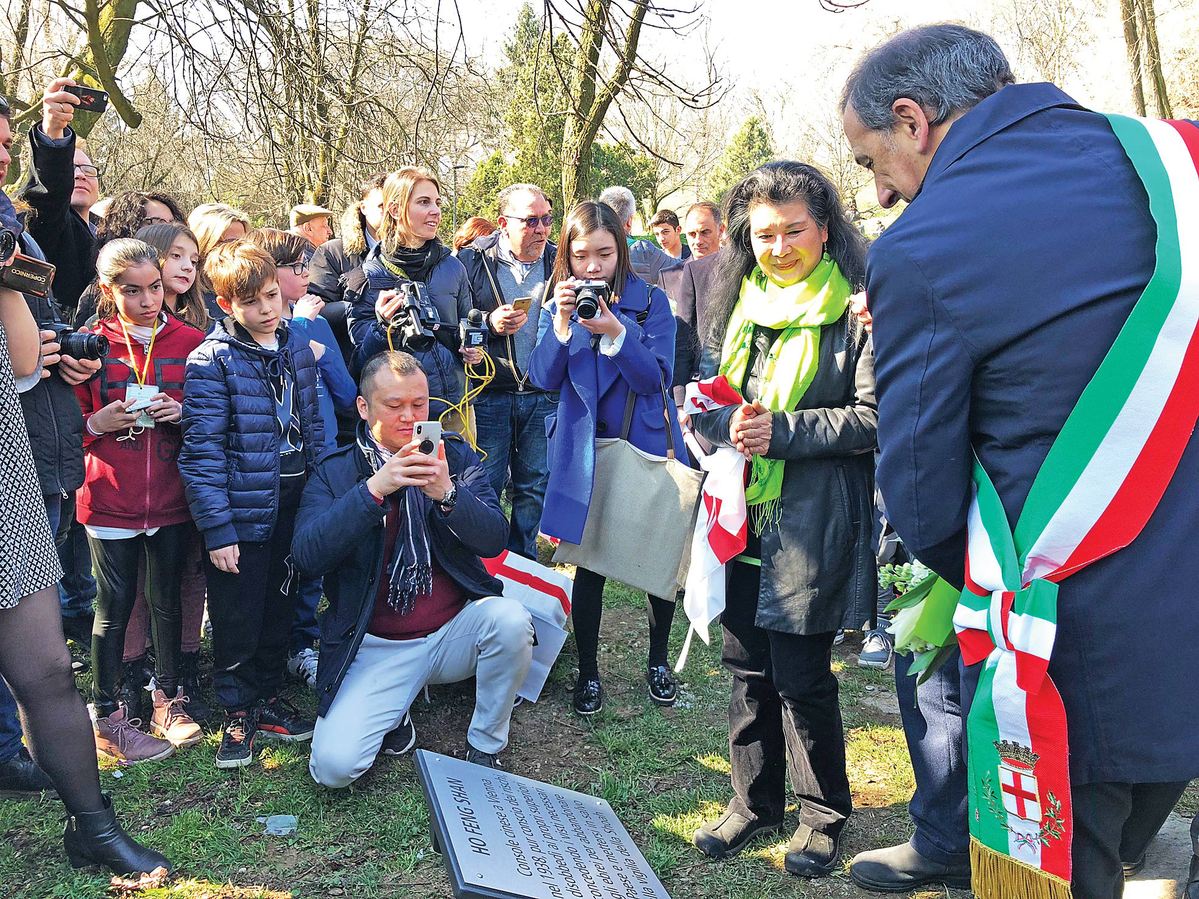 In subsequent years, many other journalists, scholars and writers have followed in Ho Manli's footsteps, in investigating the story.
  Last year, Canadian-American producer Rene Balcer directed a documentary Above the Drowning Sea, which recorded many first-person accounts of Jewish refugees, and the Chinese residents of Shanghai who became friends with them during the World War II period.
  This year, Elisa Giunipero, director of the Confucius Institute at the Catholic University of Milan published a book on the same topic. She said remembering Ho is crucial for Europeans to gain a more comprehensive understanding of the Holocaust.
  "We always think of the Holocaust as European history, but, in fact, it is the history of human kind. What I find really interesting is to look at this history from another perspective," she said.
  As Ho's story becomes better known around the world, he has received numerous commendations. In July 2000, Israel bestowed on him the title of Righteous Among the Nations, one of its highest honors. In 2015, the Holocaust Museum of Houston honored Ho with the Lyndon Johnson Moral Courage Award.
  Last week, a new stone plaque in Ho's name was unveiled in Milan's Monte Stella Park. Gabriele Nissim, president of the Milan-based charity Gariwo which organized the memorial, said in the modern world, now more than ever, it was vital to remember the importance of human kindness as shown by Ho.
  The on-going European refugee crisis, said Nissim, with hundreds of thousands fleeing from Asia and Africa, and thousands dying while trying to cross the Mediterranean Sea, demonstrates how important Ho's example was.
  "Remembering Ho and other WWII heroes is the process of remembering the possibility of humanity to do kindness and take care of each other," said Nissim.
  "After WWII, we thought what happened to the Jews would not happen again, but that is not true. So, this day, we push young people to take responsibility for what happened in history."
  The naming of Piazzetta Ho Feng Shan came about through a two-year process by the Italian Chinese Entrepreneurs Union. Luca Song, chairman of the group, said the naming of the square meant Ho's story would continue to inspire generations of Chinese living overseas.
  "His humanitarian deeds provide guidance to our conduct, so we must remember him," he said.