高颜值高智商机器警察亮相冷水滩车管所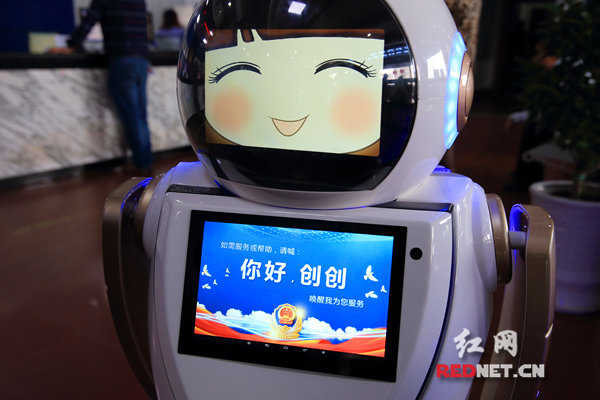 A smart guide "robot police" officially unveiled Lianshuitan Department of Motor Vehicles in Yongzhou, Hunan. The people enjoyed more convenient services by the machine. It answers questions for 60 guests each day.
  这名智能机器人不仅综合了语音识别、智能交互等人工智能领域多项技术,还实现了在语义理解、知识学习等方面较为完备的智能支撑体系,每天为群众导办各类车管业务60人次。
---
  长沙智能公交系统已经建成 不再"盲等"公交车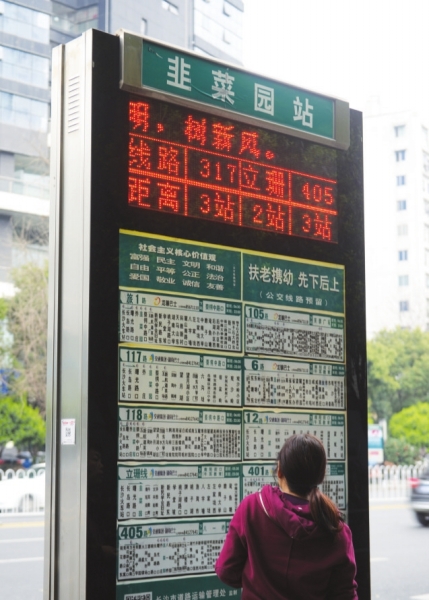 Changsha intelligent public transportation system is completed and put into use. Bus stops boards in Changsha display the distance between the bus and the site in real time. Citizens can see when their buses will come at the stop.
---
  不用排队,长沙多家商超推自助买单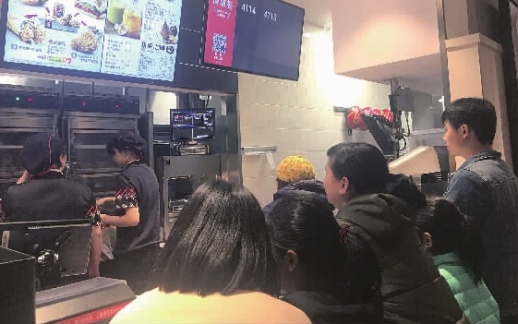 In a restaurant, consumers have paied their food by their smart phones, and they are waiting for their food in front of a self-service reminder.
  不是无人便利店也能自主结算,人未到餐厅就能提前点单,定期收到附近店铺推送的优惠券……互联网技术给实体零售带来的改变正在悄然走进消费者的生活。
  In many restaurants in Changsha city, people may efficiently order their food in advance before their showing up. They also can have online payments after picking up their purchasing in supermarkets.
---
  长沙智能停车管理机器人:停车智慧快捷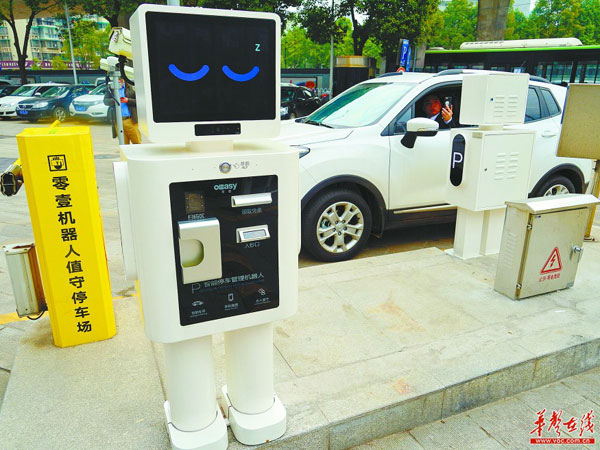 2018年3月13日,长沙首个智能机器人管理停车场启用,全场无人值守,扫码出闸,发票自取,找零时会发微信红包。停车场入口车闸处设置有机器人模样的车辆识别仪器,机器人具有语音问候引导、礼貌表情包显示、实时高清监控摄像头、二维扫码、手机和现金支付、打印发票凭条等功能。