长沙"虾王"杨军:首创"全虾宴"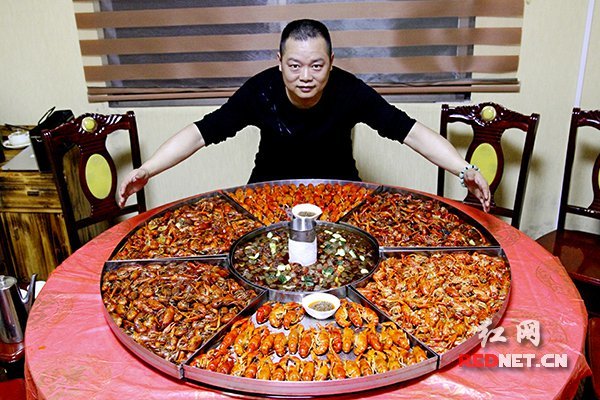 Summer is the season to eat crayfish. Three or four friends sit around for crayfish and beer, which is the beautiful night scenery in Changsha.
  在长沙,杨军被称为"虾王",他的创意"全虾宴",摆上足足20斤龙虾,酱香、香辣、油闷、蒜蓉……各种口味各占一个"瓣盘",中间还冒着白雾。 "全虾宴"被无数商家模仿,风靡全国。
  In Changsha city, Yang Jun nicknamed as "crayfish king"creatively invented the"full crayfish feast"for serving 10 kilograms of crayfish by different cooking methods. The plates are displayed as a gigantic flower with white mist in the middle of the table. "Full crayfish feast" was imitated by countless restaurants in China.